So, this is log 5.
I've been busy over the past 2 days. The new BLUE LEDs arrived ( 3528 SMD PLCC) 500mcd. Wow these things are bright! The  white block in the photo is one LED ( hobby knife to give some scale to it)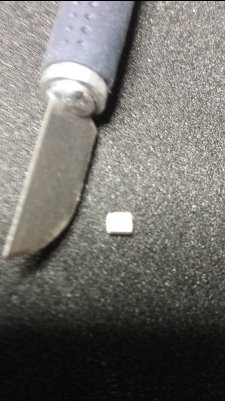 I created a base where it is easy to mount the LEDs on the bottom and slide the filament in the top. It was printed on my 3D printer - and the first prototype worked very well. Took 10 mins to design and 14 mins to print.
This is the bottom view. 
---
The;;;;;;th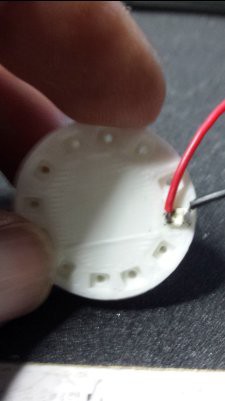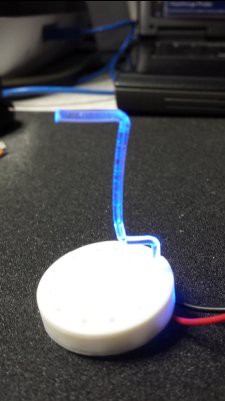 ---
So, my idea fort he base seems to work, in this one, I can fit 12 LEDs in the base, allowing me to use 2 LEDs to drive some numbers.
for instance, the number 6: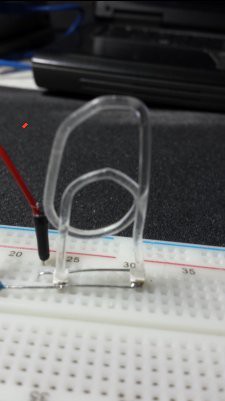 Now let's light the blue touch paper and stand well back!
Hey, looking good.
If I make the base in Black PLA, instead of white, the bright-spots from the LEDs will be covered - and then only light will escape via the digit itself.
Next,
I want to experiment with the idea from @Chris Knight - to put foil on the open end and see if I can reflect the light back into the filament.