A lot of work has taken place since the last update.
We now have the motor wiring going through the bottom of the hull using some Blue Robotics hull connectors - this makes things a lot neater and removes the motor wiring that was wrapped around the outside of the Kayak.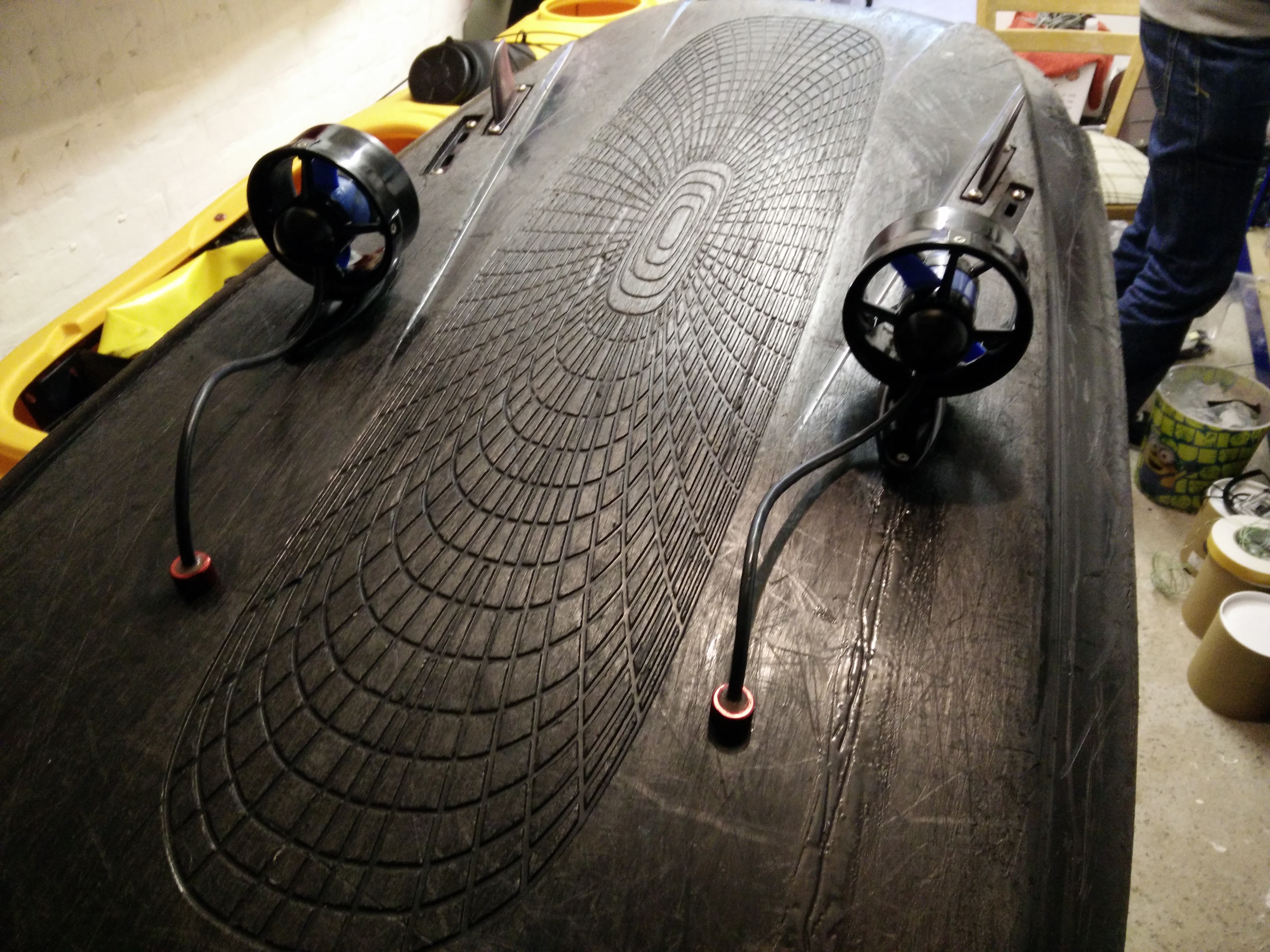 We've also, momentarily, switched to using a Raspberry Pi 3 so we can take advantage of the on-board WiFi. We may yet switch back to a Pi Zero, we'll be running some tests to determine suitability.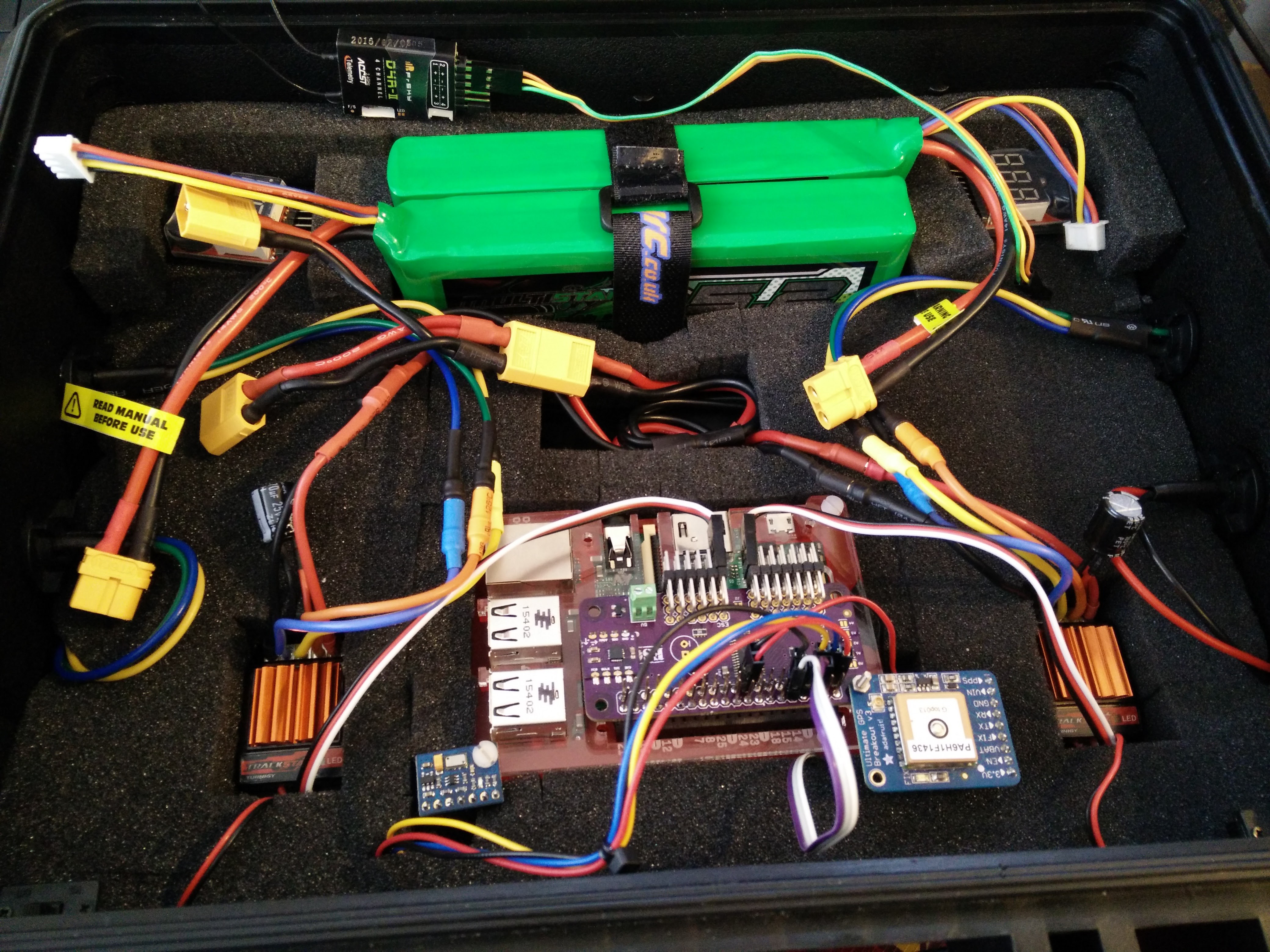 The batteries ( two 3S LiPo battery packs ) are currently in the same box as the electronics, we're going to switch them to their own box in the near future.

We're now running a custom build of the Ardupilot software ( the Ardurover version ) and have everything communicating with the ground control software over WiFi. The initial test run of the new software went well, though we need more manual control practice.
We're waiting for a connector for our external GPS antenna to arrive and then it'll be time to head to a larger body of water for autonomous testing.