Over a long weekend in early June, Kersey and I gathered on my farm in coastal Virginia to construct and test 3 OpenCTDs and compile the ultimate build guide for OpenCTD.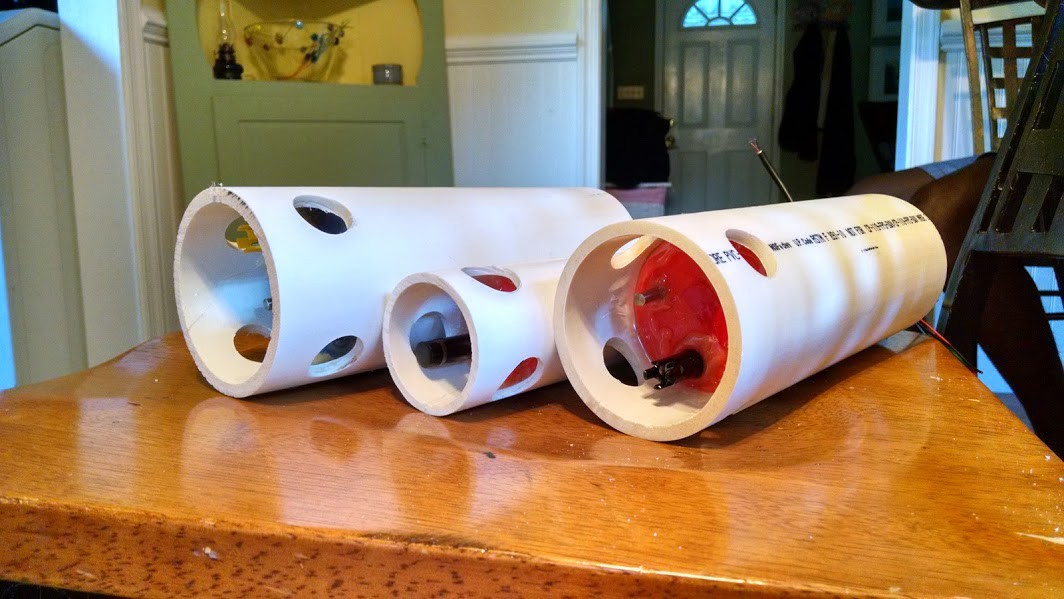 3 OpenCTDs ready to dive.
The build guide, which is now complete, can be found at the Oceanography for Everyone GitHub repository: OpenCTD Introduction and Build Guide.
After a series of field tests, these CTDs will be distributed to potential users for further shakedown trials.