[from Kersey Sturdivant]
The OpenCTD was deployed in the nearshore off Peabody Beach, Newport, Rhode Island, alongside a commercial YSI Model 6600 datasonde for validation. Peabody Beach is a small embayment that directly feeds into the Atlantic Ocean. This marine environment was one of the first deployments of OpenCTD in a euhaline environment.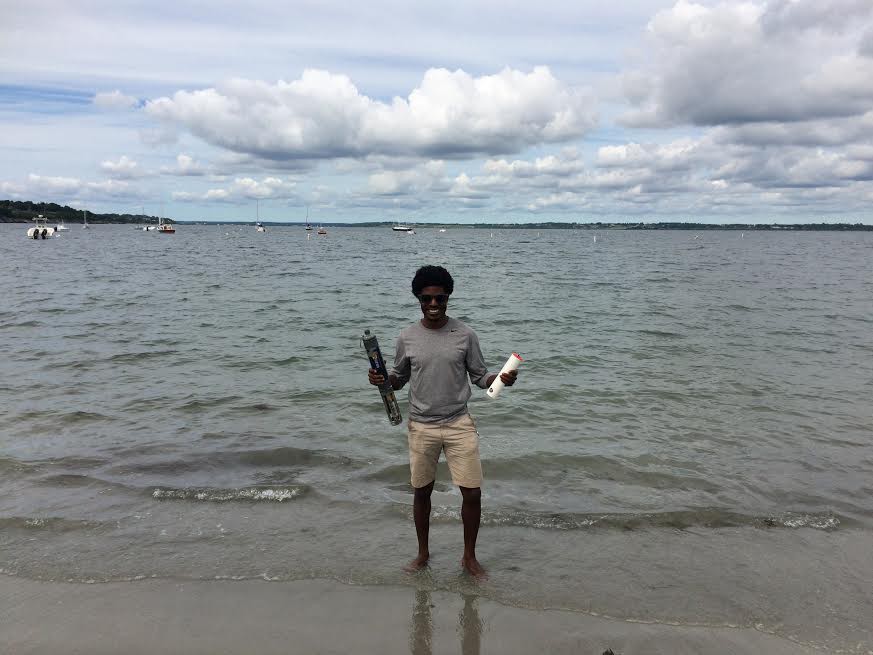 A few lessons learned. The OpenCTD is slight buoyant so a small fishing weight was attached to keep it at depth. Over a 24 hour period, no leaking occurred, reaffirming the integrity of the OpenCTD housing. Measurements made by OpenCTD (including the conductivity sensor) were with-in 2% of commercial datasonde measurements. Future test will attempt to deploy the OpenCTD deeper, and alongside multiple commercial water quality datasondes.