That is the current state of the Unhappy Hacking Keyboard. More pics: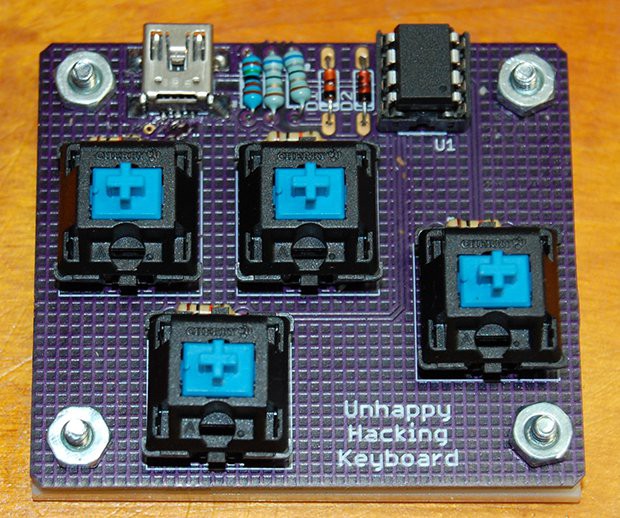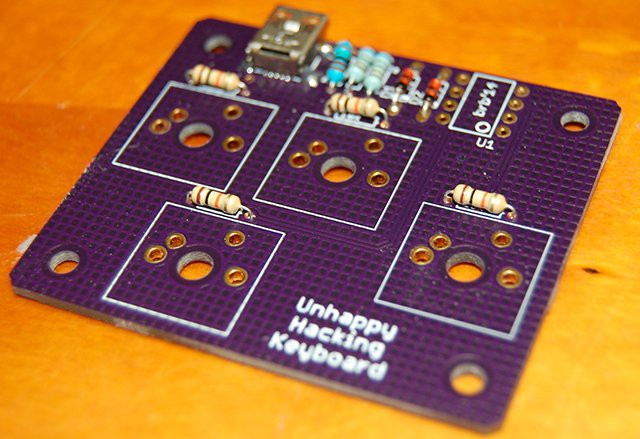 I have two copies of this board soldered up with the requisite USB hardware. For some reason, Cherry Black switches are out of stock everywhere, and I can't seem to get a Cherry MX Blue/Brown/Black/Red switch sampler pack. That's sort of a bummer, seeing as how a switch sampler pack is the entire purpose of this device. Mouser did have a bunch of blues, so clack clack clack.
The only thing left to do is to get the USB keypad working. I have everything compiling and supposedly enumerating on my Windows 8 box. I'm getting a 'Device Descriptor Request Failed' error in the Device Manager, though. This is good news because I'm probably not fucking up the V-USB code too much. I'll update the project when the entire thing works.