December 1, 2016 | ProgressTH We've been busy at work with the local children's hospital, Queen Sirikit National Institute of Child Health (QSNICH). Three additional projects have started, including modifications for an air-warmed blanket used to maintain body temperature for children during surgery. The blanket required more evenly distributed air down the 3 pockets the blanket consists of.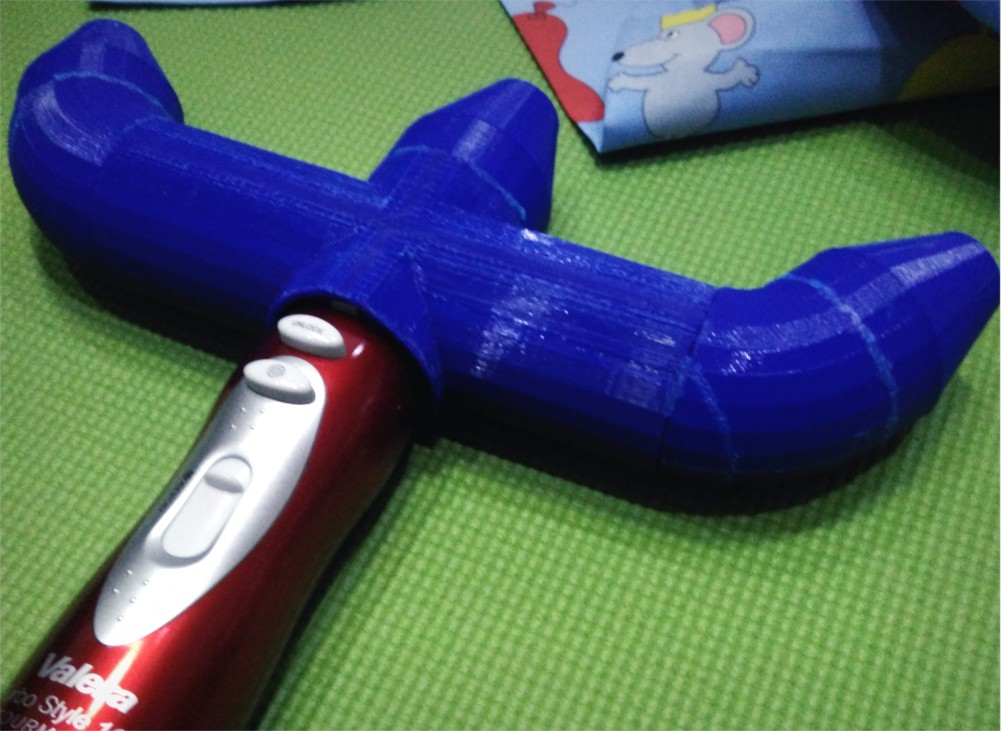 Another project involves creating a cap with handles for children to hold on to when using a bottle designed for exercising the lungs. The bottle must be 1L, but such bottles are difficult for children to hold onto. With 3D printing, custom handles can be designed into a custom threaded cap that makes it easier for children to hold.
Finally, we designed a template for creating 3D printed PLA plastic hand splints. PLA softens in water temperatures of around 95-100 degrees Celsius, then quickly sets when exposed to room-temperature air. This allows us to shape the 2D template into 3 dimensions around a patient's hand and lower forearm.
With 3D printing, the design process is now infinitely more flexible and the savings in costs represent a 20x reduction (from 800-900 THB to only 40 THB, 1 USD = 35 THB).
Follow ProgressTH.org on Facebook here or on Twitter here.