So work's busy as always, and the time I'd usually spend tinkering around with my own projects is consumed by cutting stuff out and printing things (Add "LASER" and "3D" to those to make them sound way cooler).
Anyway, that aside, a little gift from Shenzhen arrived today, a fresh batch of lenses!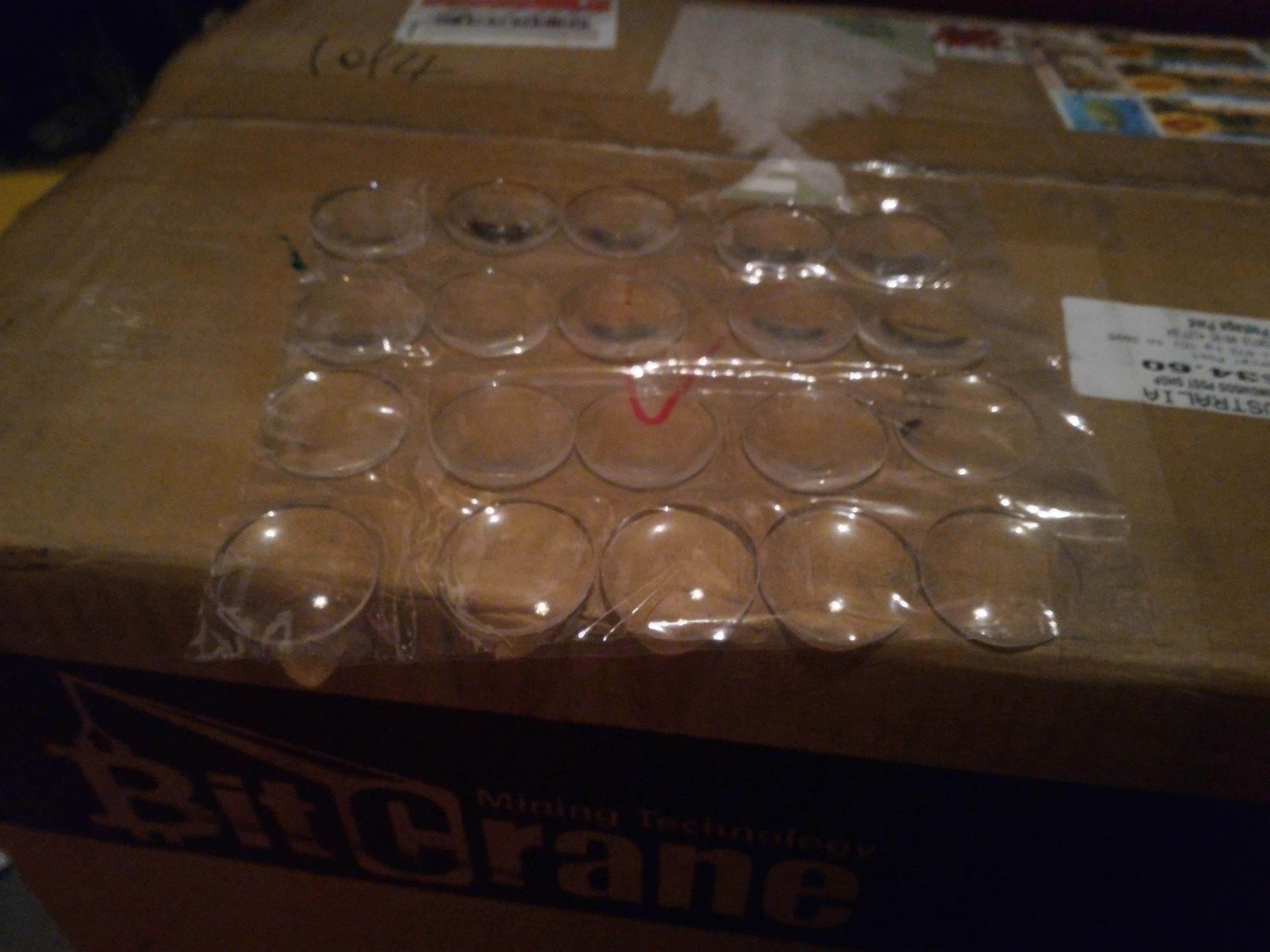 Hopefully a little clearer than the ones that've been melting away in my old cardboard headsets for the last year. I do have one that's pretty clean, which was enough to test with, but it was still just one.
I'll have to check if they behave the same, no point tailoring the headset to a lense if you can't get them anymore (Or can't buy them as cheap as others).