From https://en.wikipedia.org/wiki/Fire_alarm_notification_appliance

The primary function of the notification appliance is to alert persons at risk. Several methods are used and documented in industry specifications published by UL.
Alerting methods include:
* Sound (audible signals)

~3 kHz / ~3100 Hz tone (high frequency). Used in many current notification devices.
520 Hz (low frequency). Used in newer notification devices.
45 dB to 120 dB A weighted for human hearing (higher decibels, in the 100 to 120 dB range, were common with older fire alarm horns)
The idea is to detect the audio frequency used for these alarms. The unit can flash a bright LED and display the spectrum plot and VU for the volume. The user can also use the VU meter to find the source of the alarm.
Design Concept
This project is based on some of my work from my other project: Automatic audio source switching The Spectrum analyzer, loudness threshold detection are useful for detecting loud alarm.
This is what the old 3kHz smoke detector sound sample looks on the spectrum analyzer directly feed from my PC. There are some higher harmonics in the sample showing up.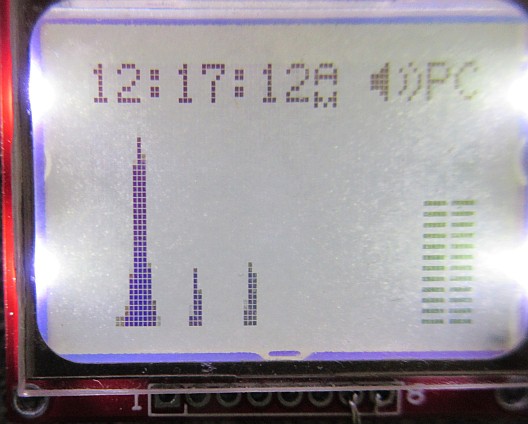 The volume can be used to distinguish the difference between a beeping from a regular alarm (e.g. microwave oven) or a real alarm.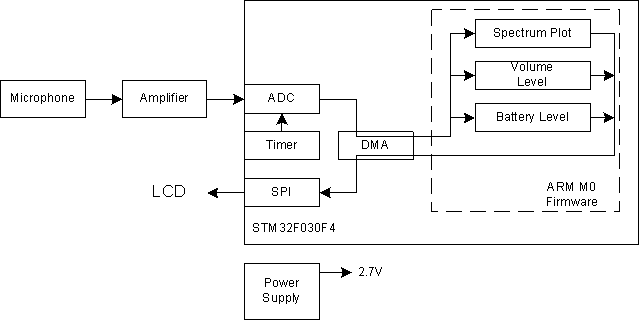 Audio is captured by the microphone and an amplifier is used to provide gain and DC offset for the ADC. The audio data is stored into a ping-pong buffer in the background by the DMA controller. When a buffer is filled, the audio processing routine is called to compute the DC offset, volume and battery level.
The volume data is plotted against time and an integer FFT is used for the spectrum plot. Frequency resolution is increased by lowering sampling rate and larger sample size for FFT.
The low power consumption of this device is achieved by:
Clock frequency is reduced (48MHz rated) to 8MHz. PLL is disabled to further reduce power consumption.
ARM core is put into sleep mode whenever possible.
LCD backlight is turned off automatically when there is no audio input.
DMA is used to transfer data, move and clear memory.
The operating voltage is decreased to he lowest minimum voltage of 2.7V. This reduces the power needed to be delivered by the boost converter.
Display Design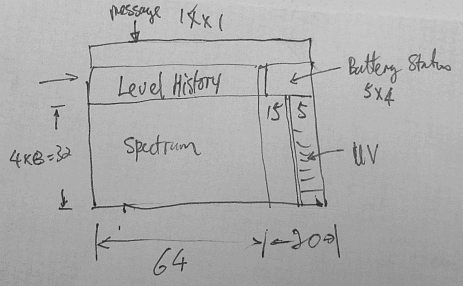 Prototype
For prototyping, I am using my spin-off sub-project LCD Backpack module along with custom PCB(s) for the analog front end microphone and I/O.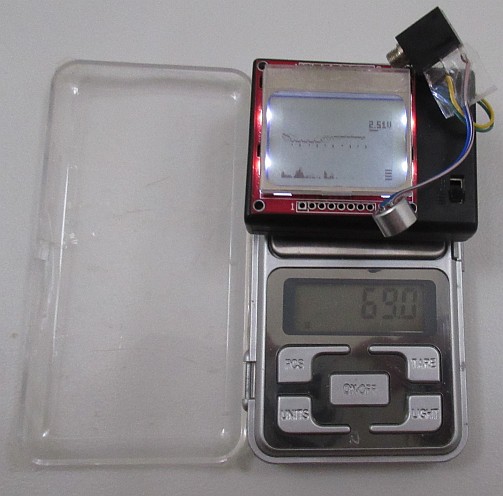 The weight of the prototype is 69 grams (2.43oz).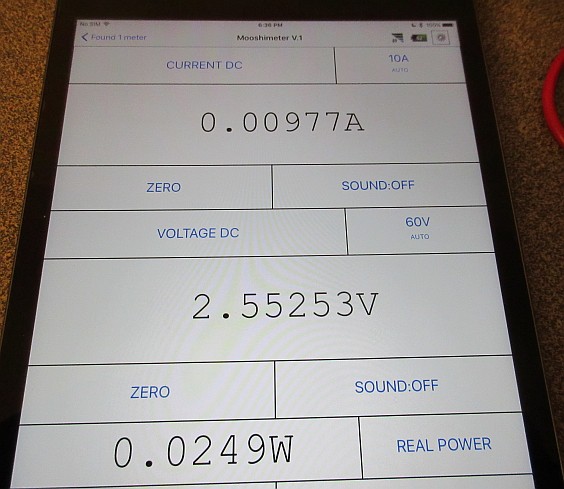 Current firmware power consumption is ~10mA (max). A pair of AAA NiMH batteries such as Energizer Rechargeable AAA-1000 can easily power the device for ~100 hours.

Youtube video demo for the contest


Project logs
Design:
Rough calculation
Processor load estimation
Hardware activities:

STM32F030F4 based LCD Backpack Sub-project for the processor module
LCD Backpack assembled and working
Case construction
Amplifier for the mic input
Power consumption profile
Misc:
Another "Lost in space" Github release Initial Github release
Youtube alarm collection A collection of youtube videos that can be useful for testing
Useful URL:
https://en.wikipedia.org/wiki/Fire_alarm_notification_appliance
http://www.sengpielaudio.com/calculator-soundlevel.htm
http://www.ni.com/white-paper/4278/en/
"The Fundamentals of FFT-Based Signal Analysis and Measurement in LabVIEW and LabWindows/CVI" This is background information for FFT and windowing.
https://hackaday.io/post/39702
Additional details of calculating DC offset in samples and volume calculation.