So I finally found my hot glue gun and went crazy mounting the 7 inch HDMI screen to the project case I'm going to be using. It's off-center, but it is level at least.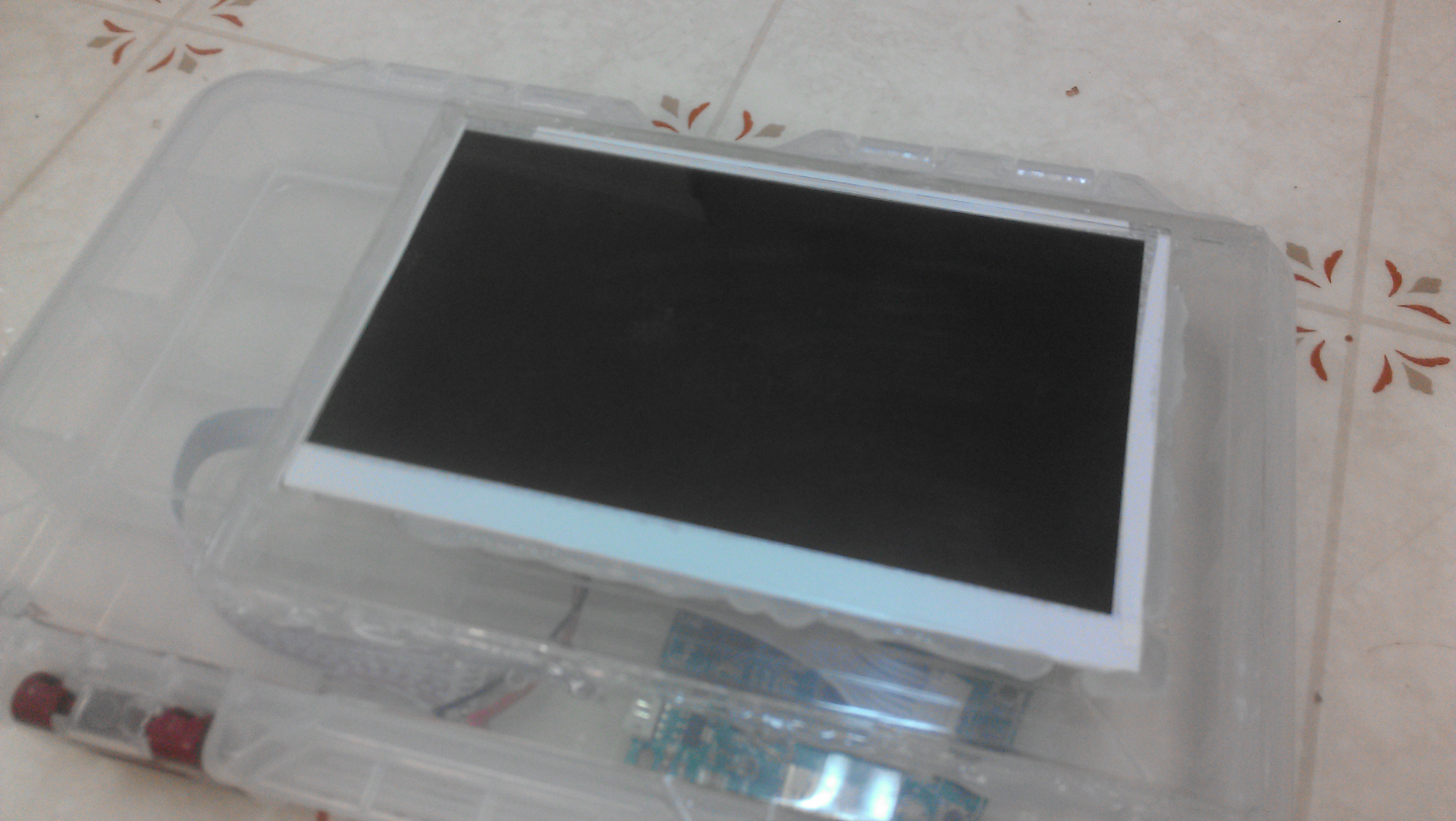 I put electrical tape around the edges to protect the screen from the hot glue, and also to facilitate removal if I ever want to use the screen for a different project. I had to cut a hole with a razor to feed the ribbon cable that connects to the control board through the case: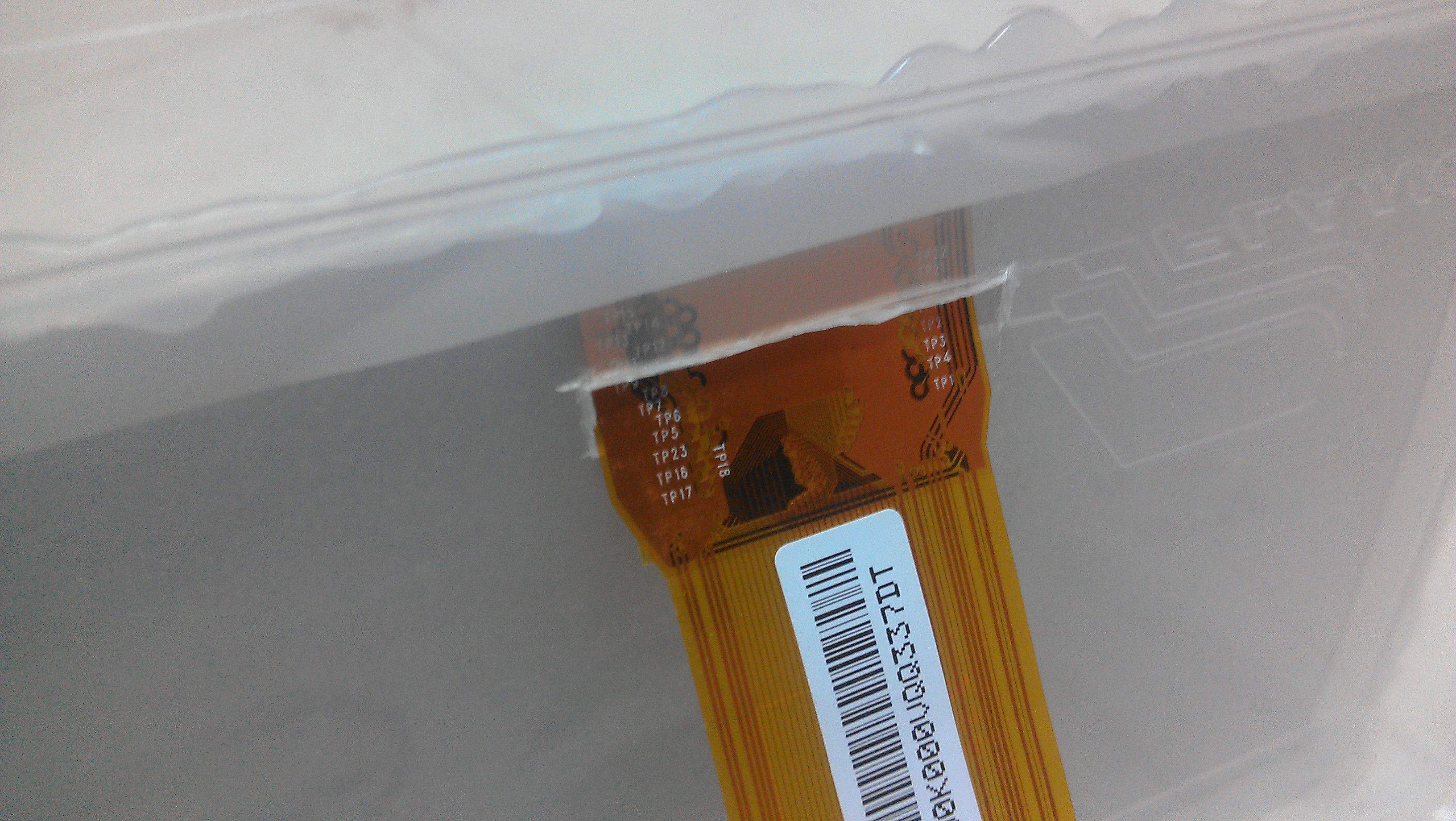 I haven't got the power situation figured out yet, so I'm testing with a bunch of cables just hanging out of the case, lol.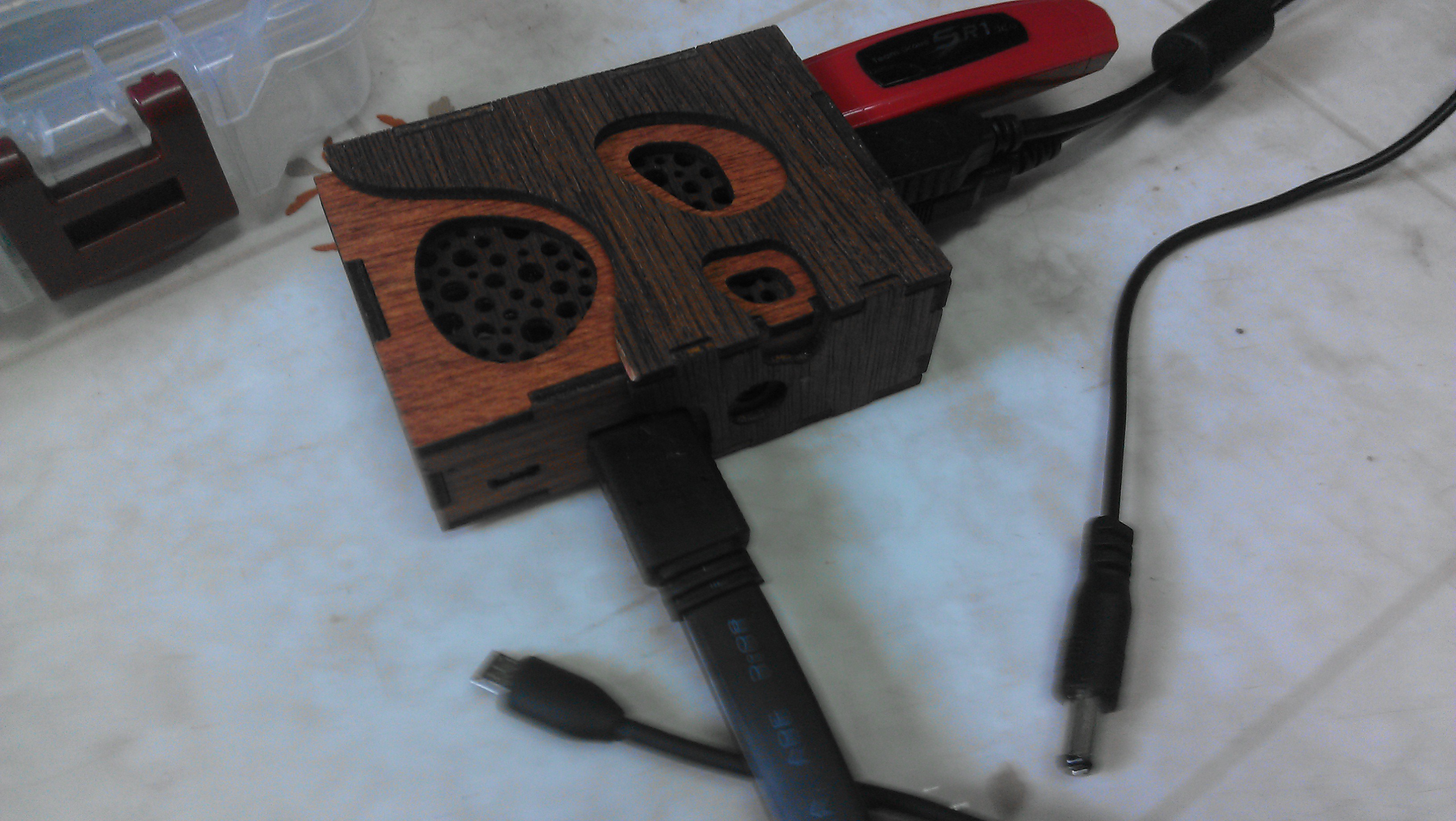 Everything loads up just fine. I'm currently using the keyboard to interface, since the controllers aren't configured properly yet.
This screen is excellent, I couldn't ask for better, especially for the price. Here's a few more images for quality comparison purposes: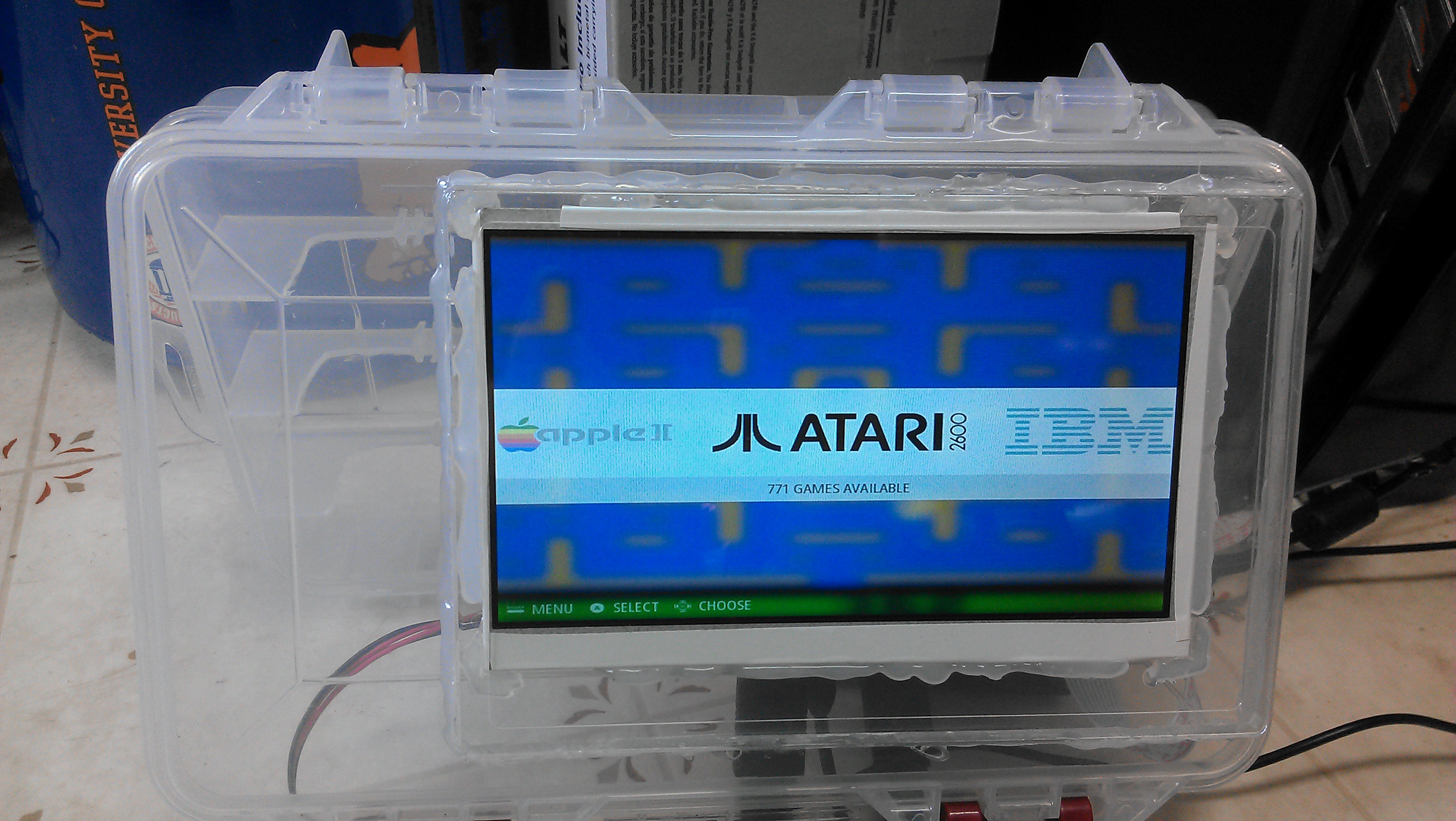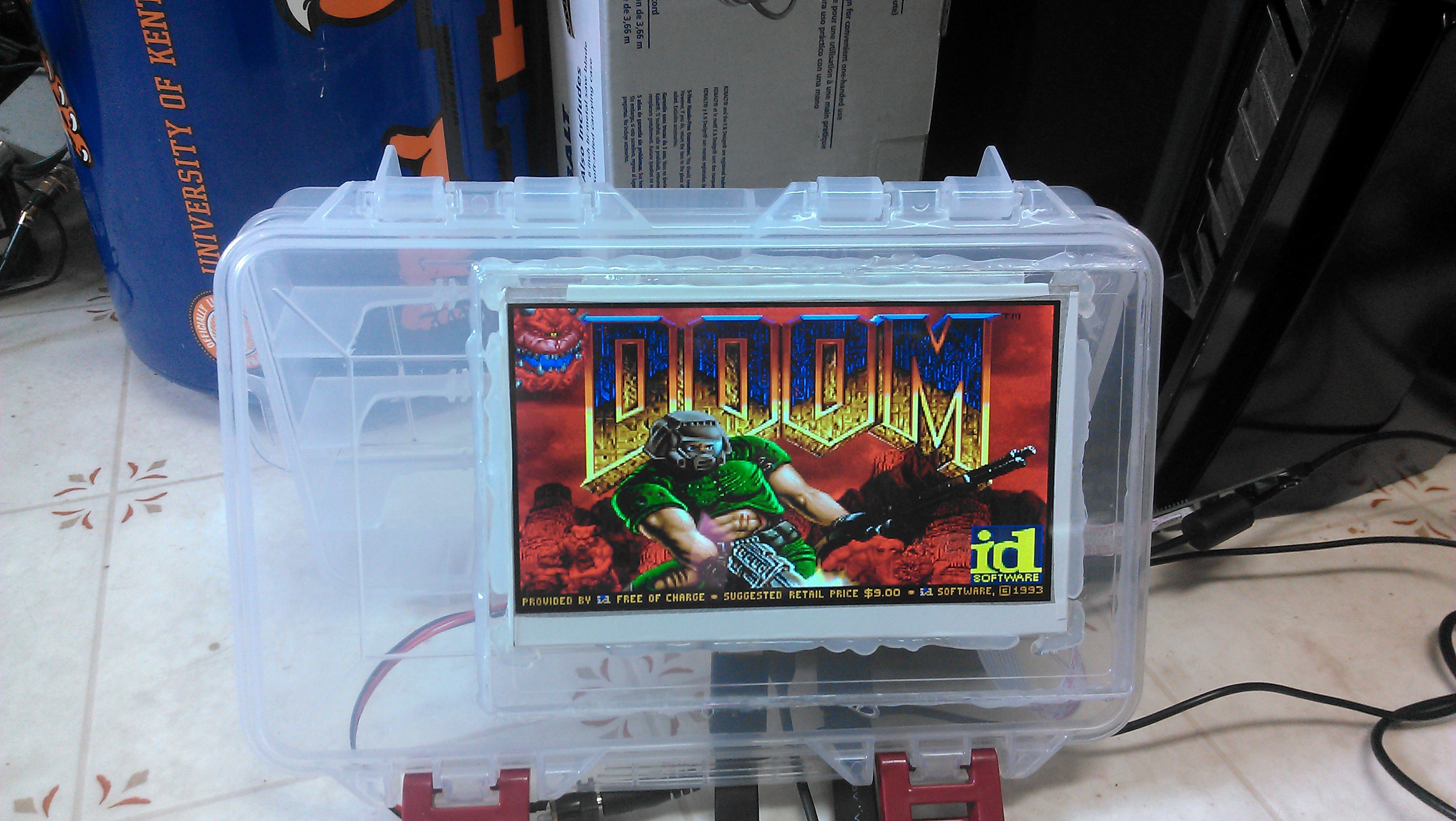 Now I just need to get the controllers working across all the emulators, and figure out what to do for power. I think I'm going to use one of Adafruit's products that supplies 5V from LiPos, but I'm gonna need a hefty battery bank to get the runtime that I'm aiming for.