To finish this robot and make it fully functional, here are some more things that need further development:


Finish Face And Voice Phrases
The face is not yet fully functional and new words and phrases need to be added to the vocabulary.




Full Remote Control
At this point, only minimal remote commands have been programmed. A new high speed valve will be added to increase precision.
New Arm Joints
A new arm exoskeleton is being designed that allows for 80 degree movement of each joint. The current hinge joints and muscles only allow for 48 degrees of motion.


Improved Gripper
I have designed a slightly larger and much stronger muscle that will be integrated with a new and stronger gripper design.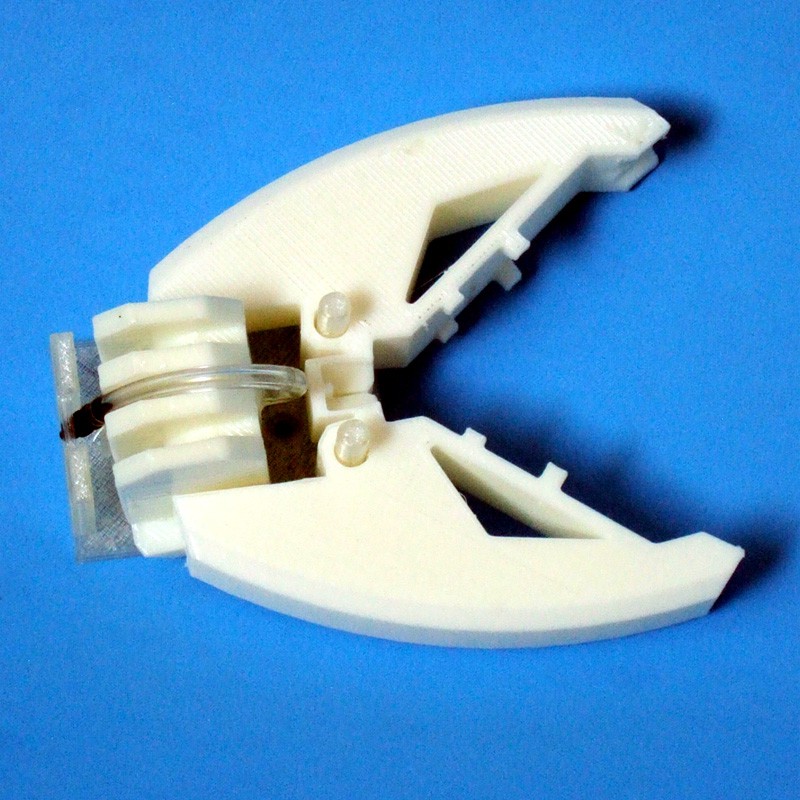 Add Sensors
At some point, I am hoping to add infrared sensors to a scanner on the head that will locate a human face to orient the robot.