Here's some pictures of some objects printed out...
Trying out the fit inside the case...early on..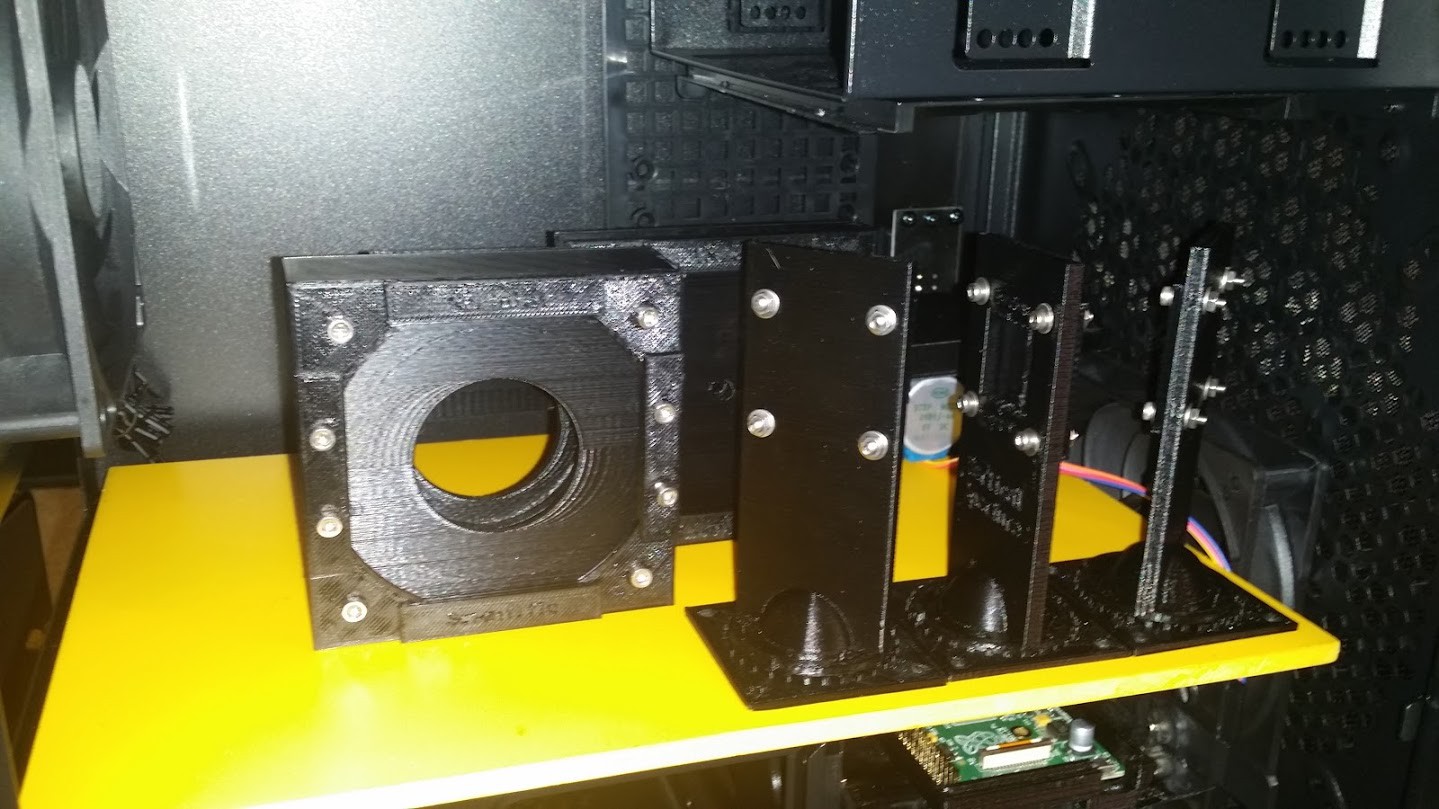 Top down look..(cuvette tray and gearbox in foreground, 550nmLP filter in foreground-not where its supposed to be, 522nmSP filter in the middle-not where its supposed to be either...the mirror mount before its present state in the middle back, the vertical aperture to its left and the diffraction grating in the far left corner before it's future state..)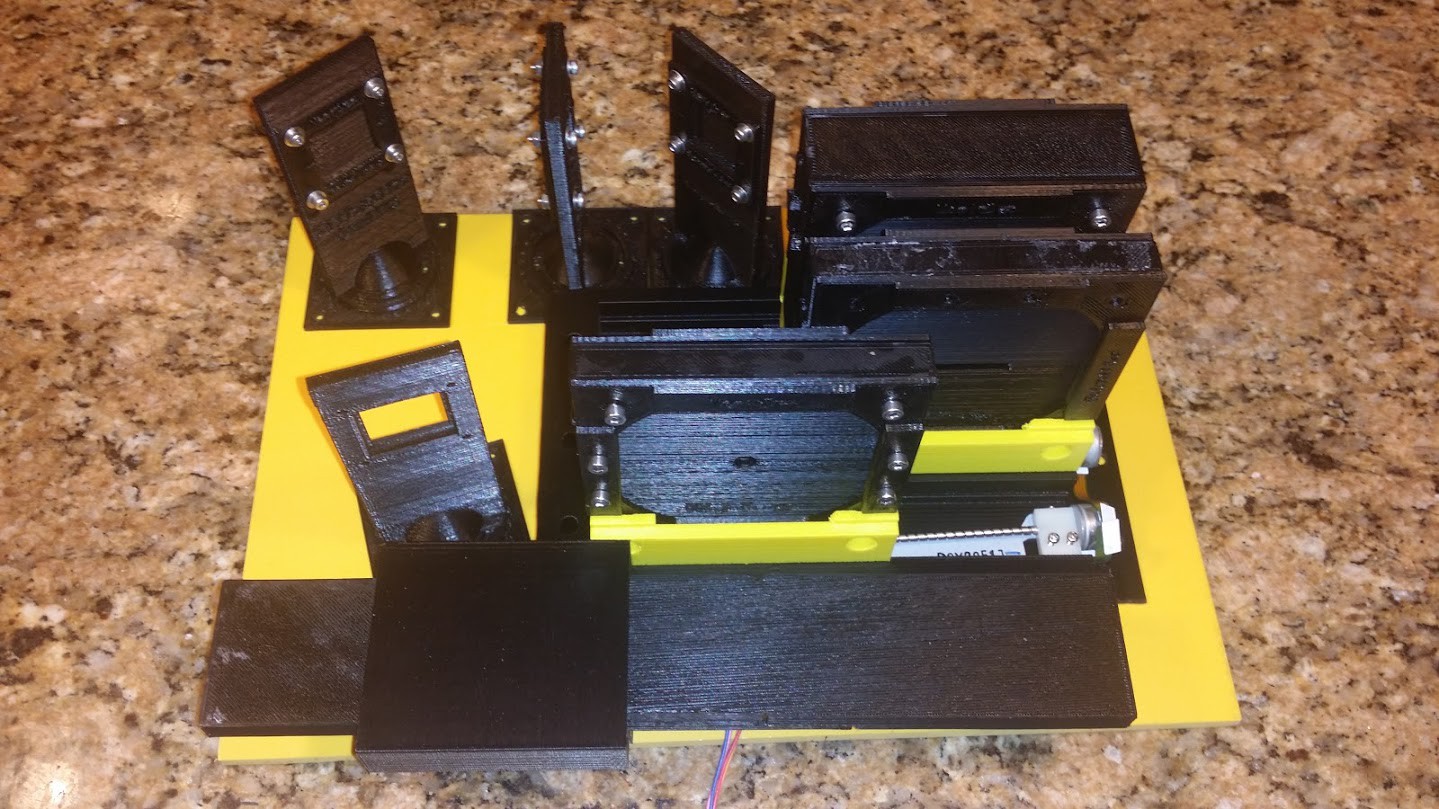 Another angle.
Yet another...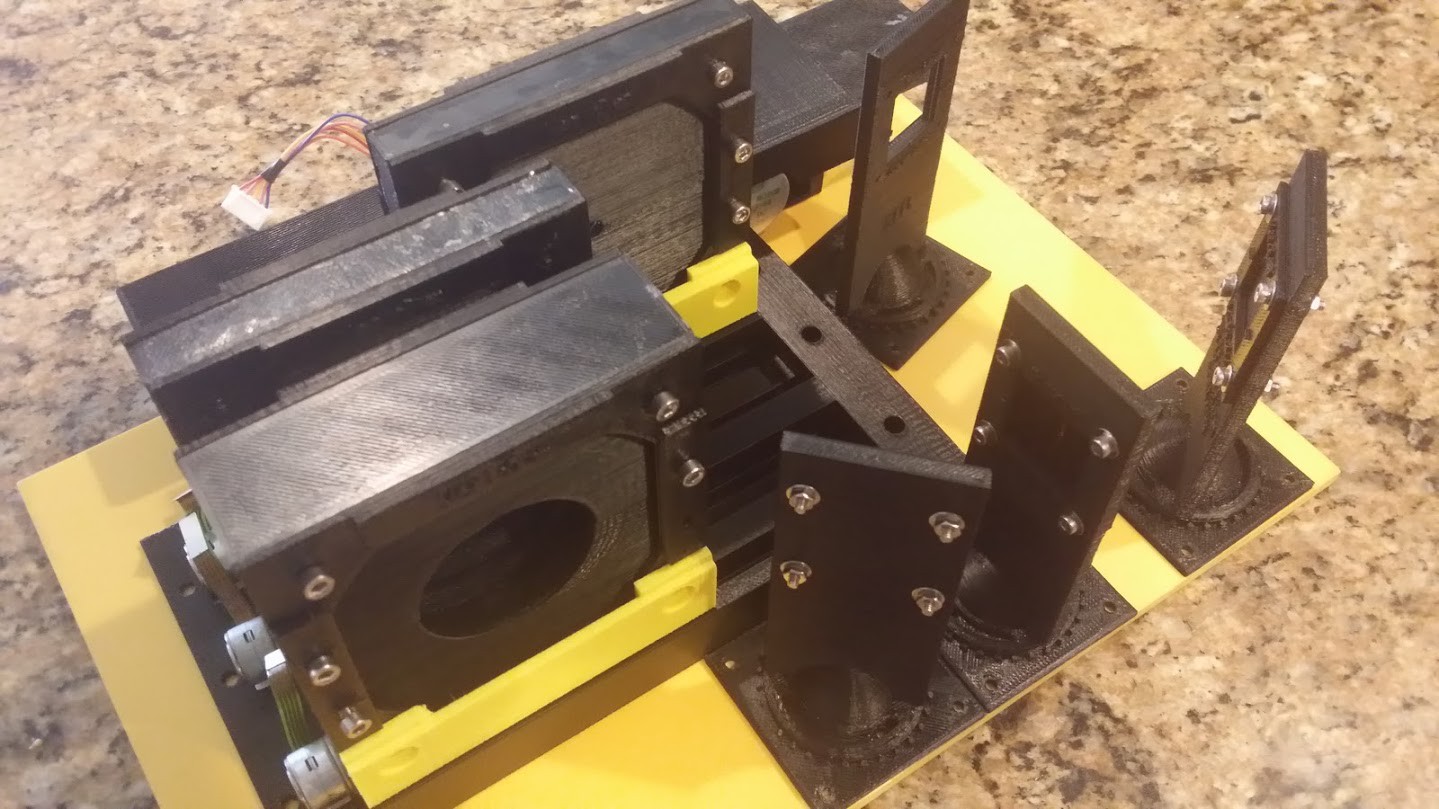 The ST Nucleo (arduino compatible) board and the stepper controllers(uln2003s soon to be replaced)...All mounted in a 3.5" drive tray with a 3d printed adapter plate to slide into the drive rack in the case..
The raspberryPi sitting snugly in its adapter plate ready to slide into the drive cage above the nucleo board.
Another angle of the raspberryPi...
A view of the raspberryPi in its adapter plate...
A closeup of the linear stepper motors for the filter adapter tray...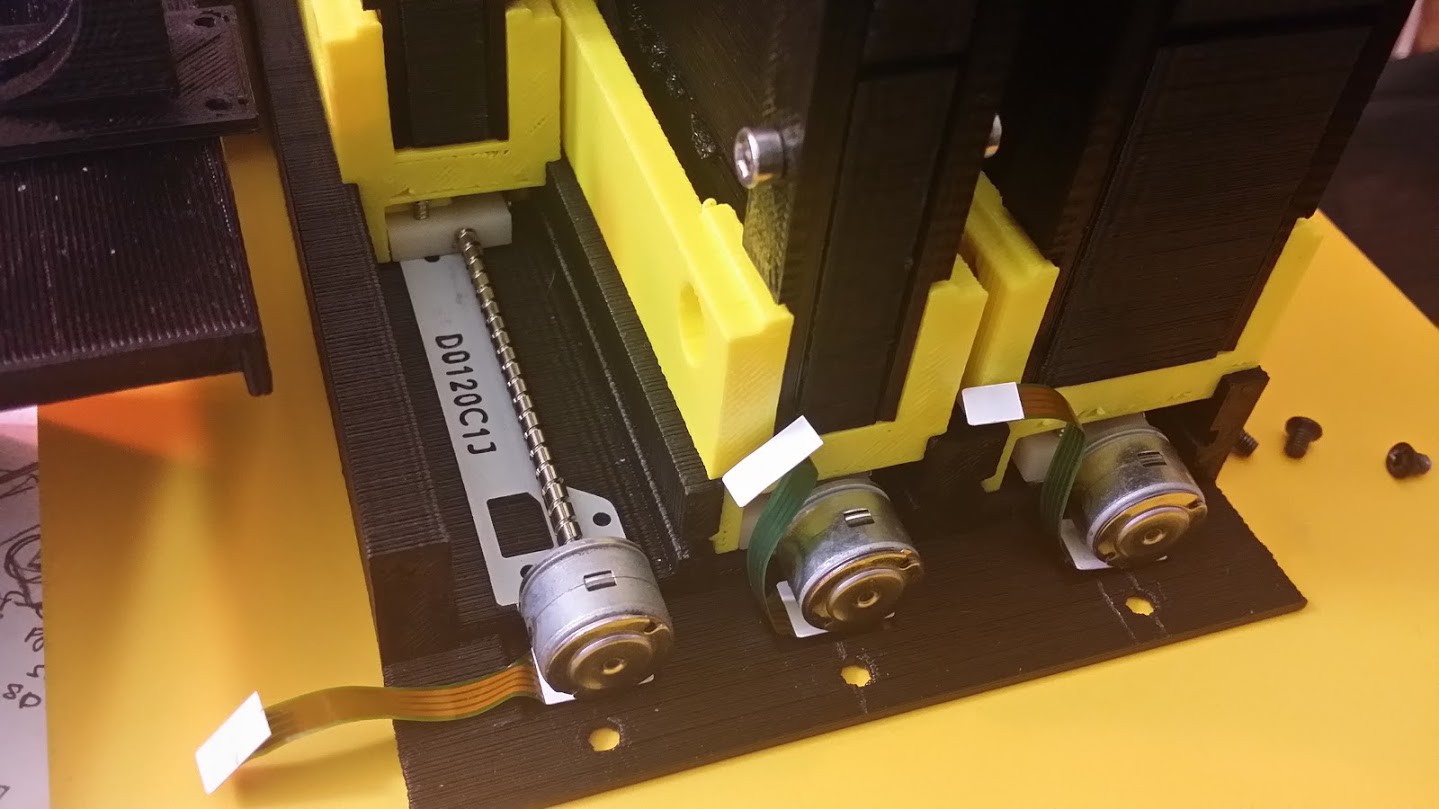 Another angle..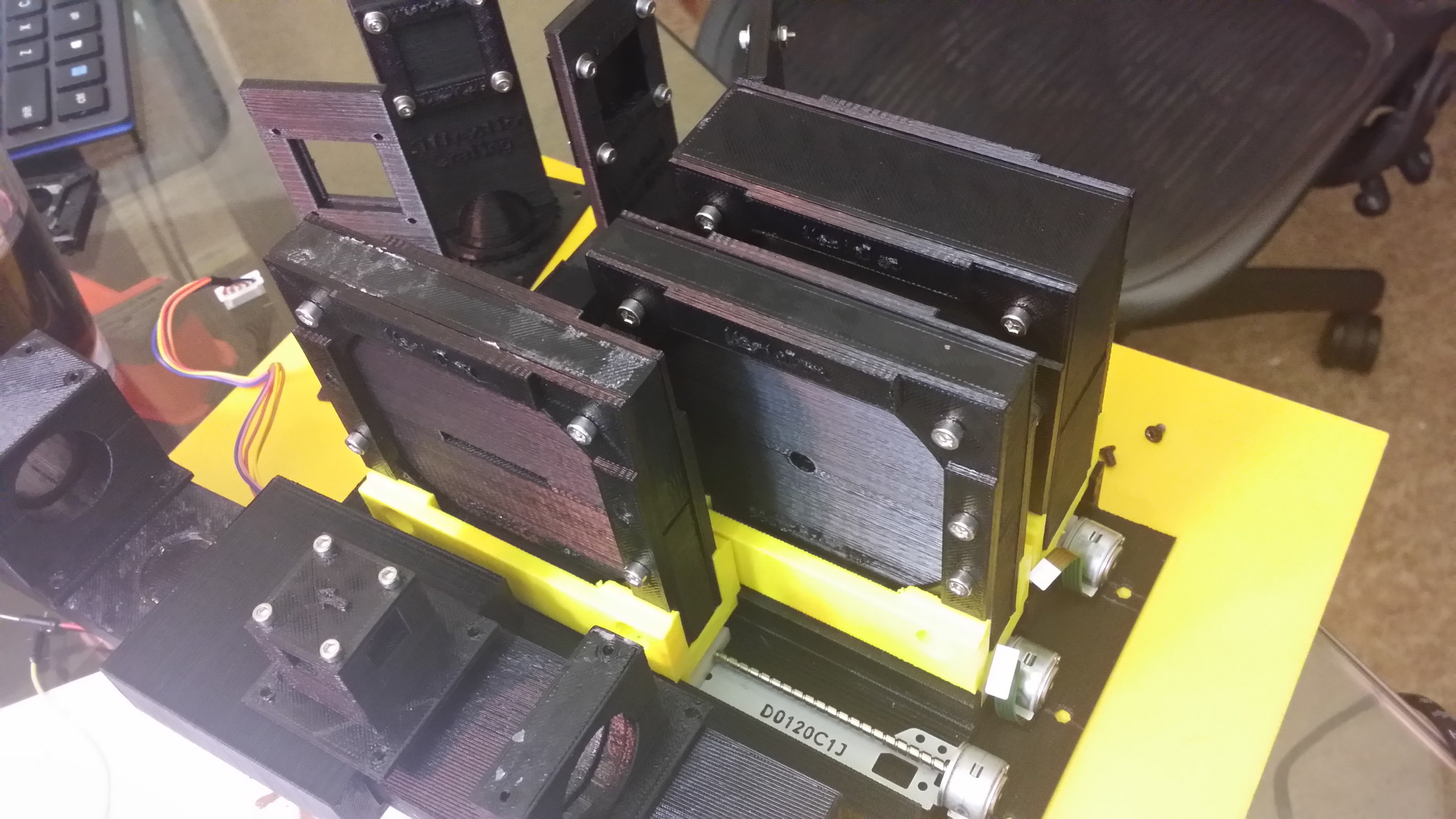 The HBridge hooked up to the linear stepper and the nucleo for testing...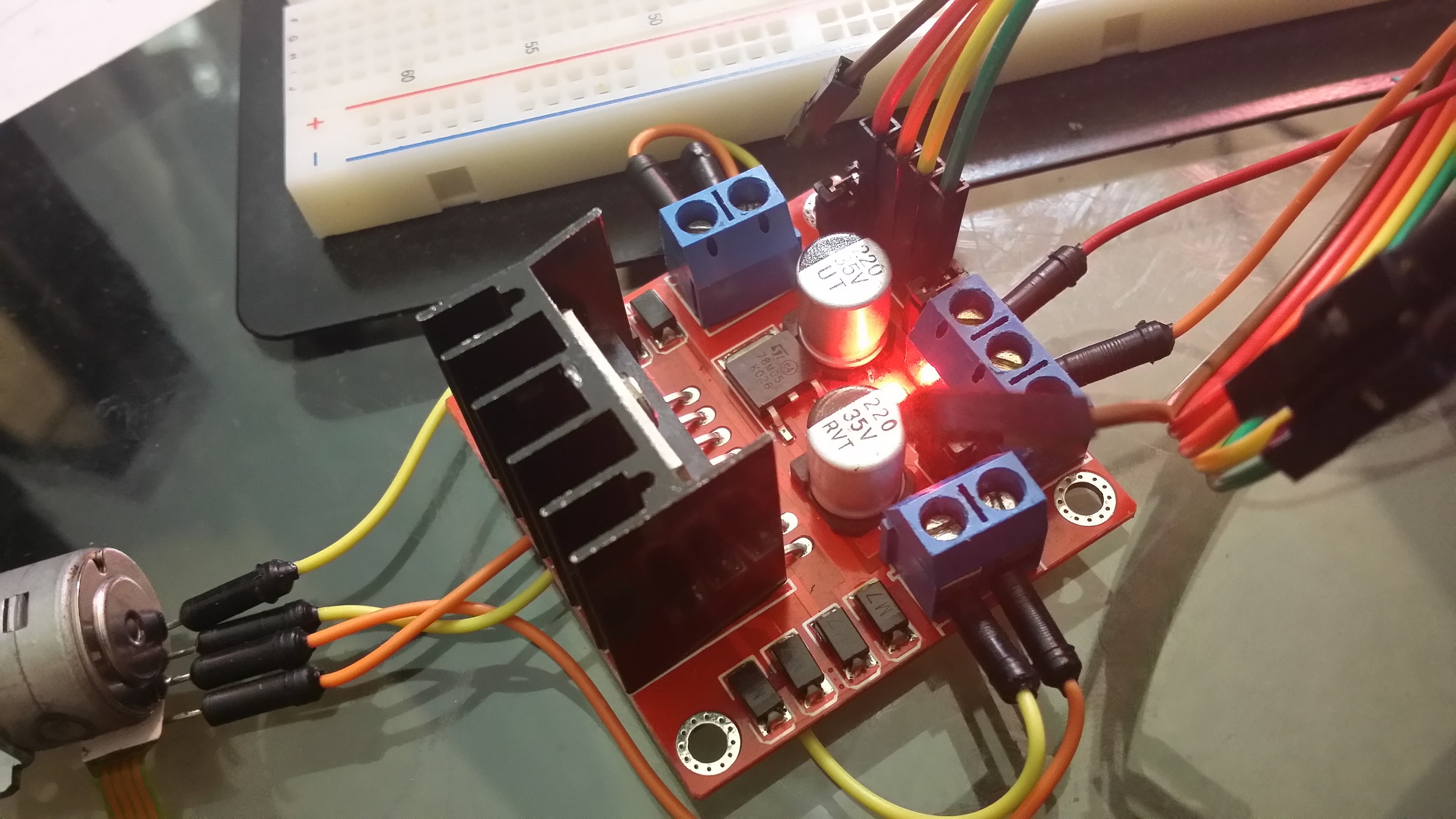 The case all this is going to fit into...  I'm debating on how to handle the cuvette tray slide...unfortunately I can't use the 5.25" drive bay...the cuvette is too tall...
Update: Tested the TFT display.. works great..!