Here is a quick report of my progress with the spectrometer design..  It's nearly complete.  I have some minor details to finish up, like baffling, the access port, the focusing mirror mount.. and the CCD mount..  I printed a test and it looks pretty good.  I had to make a couple minor adjustments to ensure it will fit into the case...but I think it should be good now..  I've finished up my tests with the test stands, they were pretty helpful.  
Here's the shots of the system fitted into the case and just about ready to mount up with all the optics!
This is a shot from the side with the side of the case open..  The spectrometer is way in back behind the filter selector...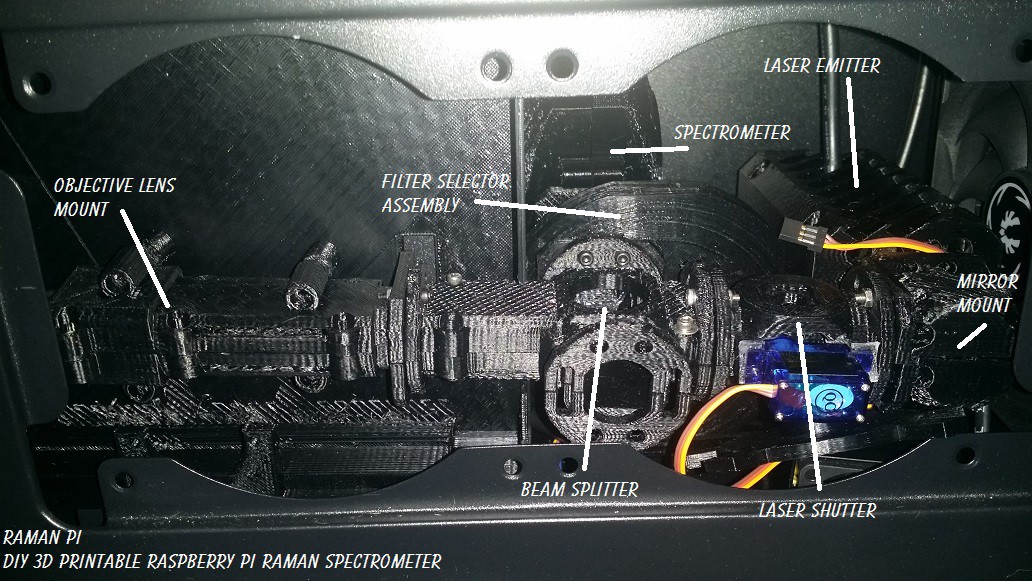 Here you can see it a little better...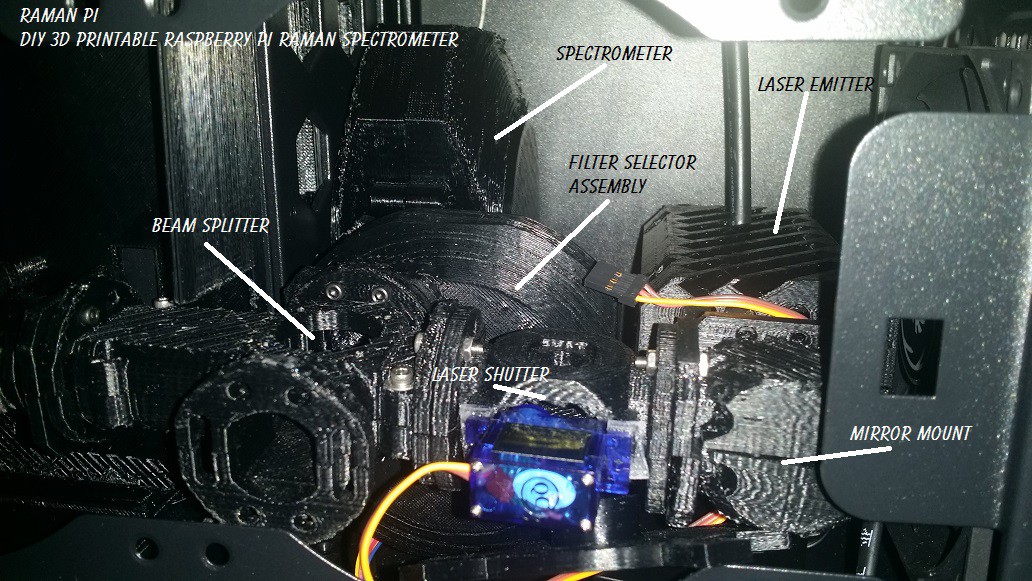 A view from above...with the top of the case open.. You can see the electronics bay to the left(front of the case).. The spectrometer is just about center of the picture...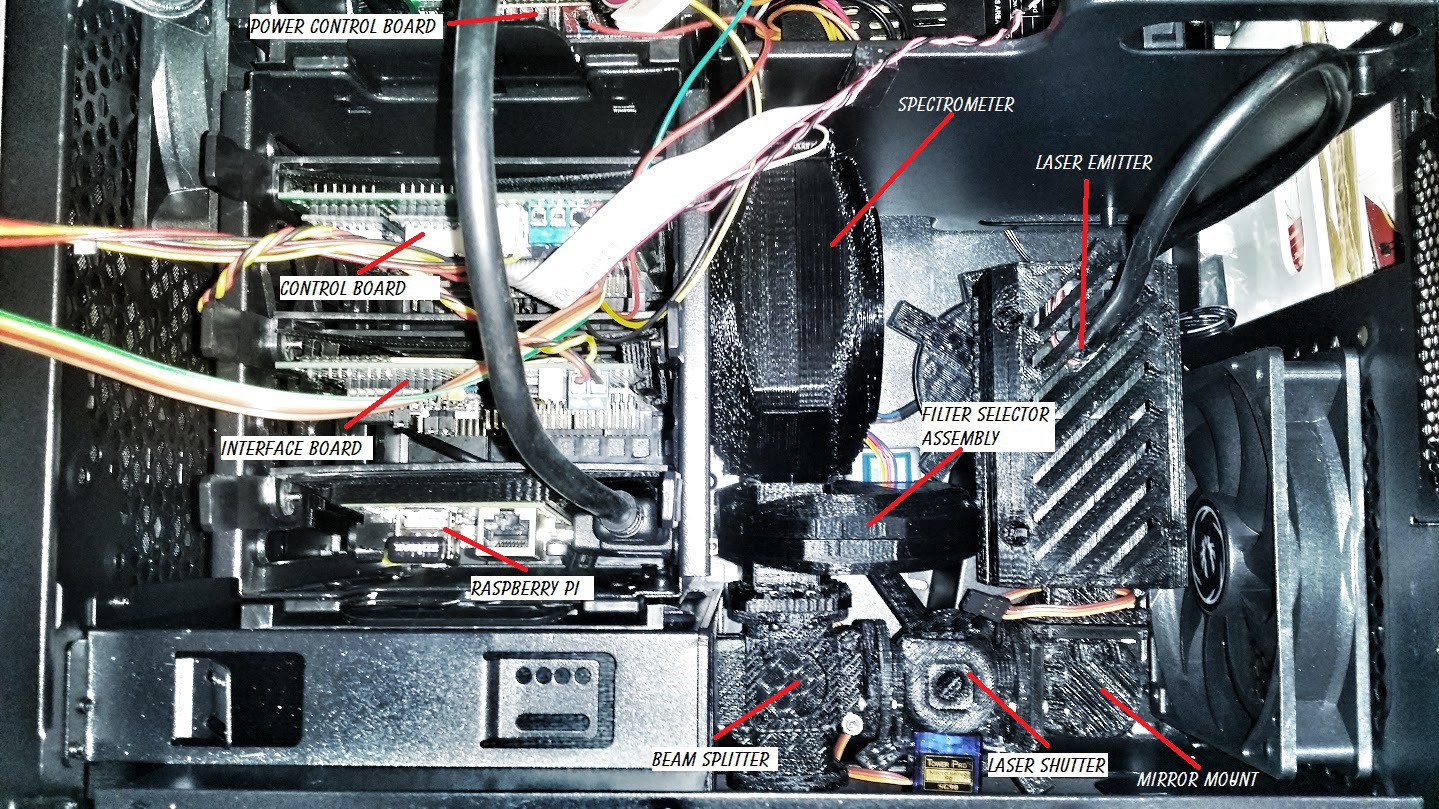 Here's the prototype that I printed up... a little rough since I used the low res settings just for this test...But it looks great!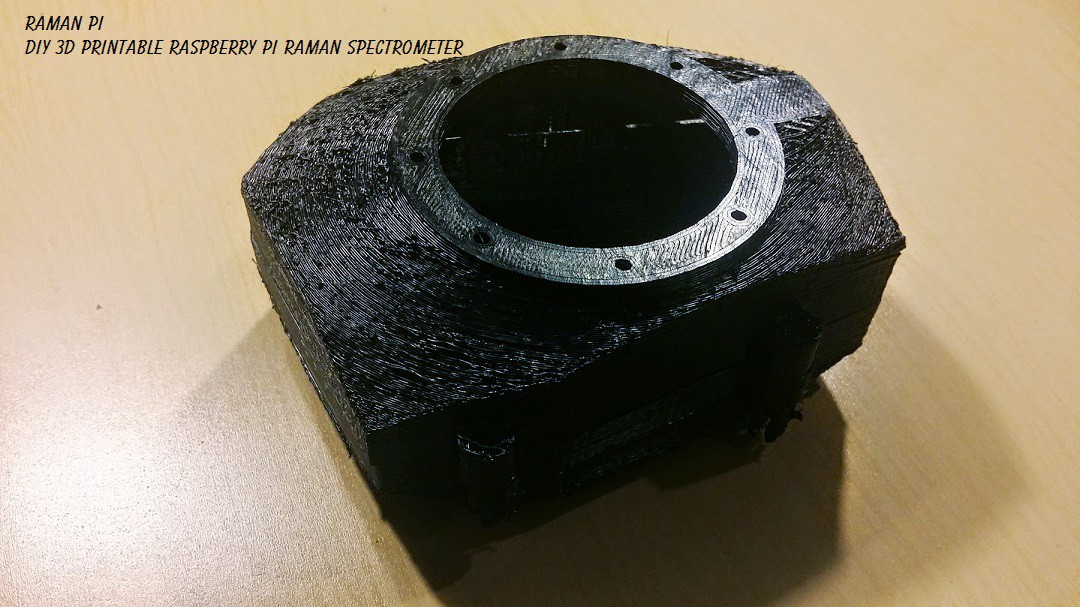 Here's what it'll look like very soon...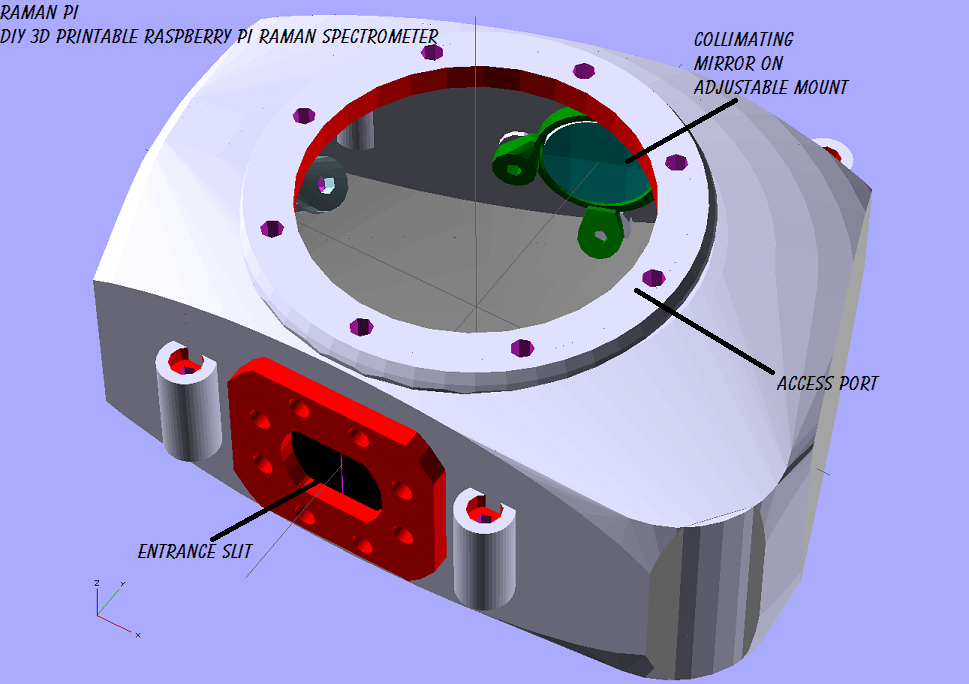 Another view...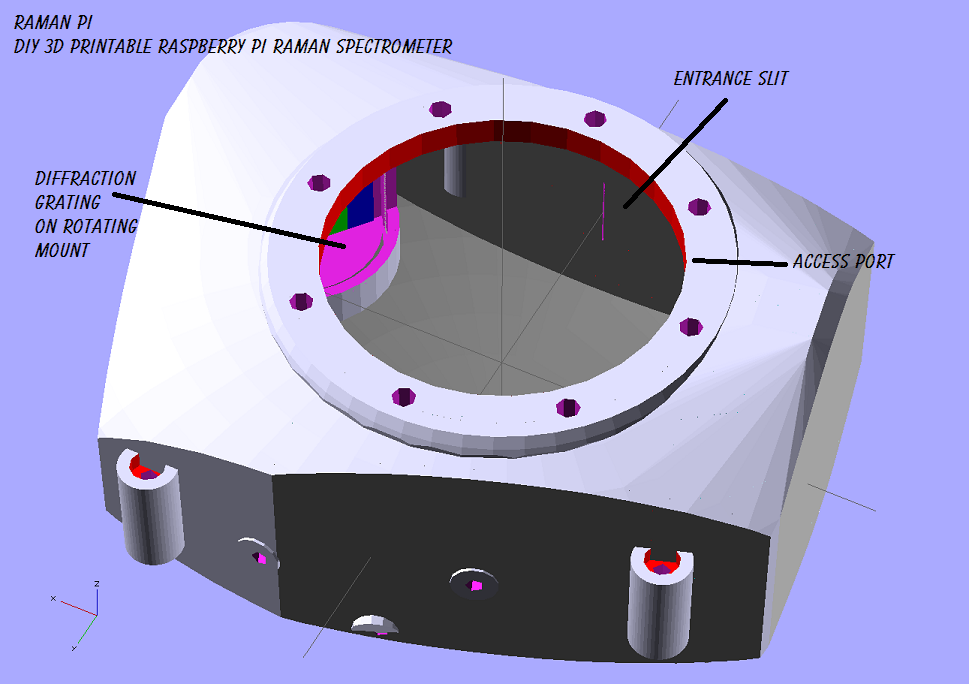 A cutaway...with the top off...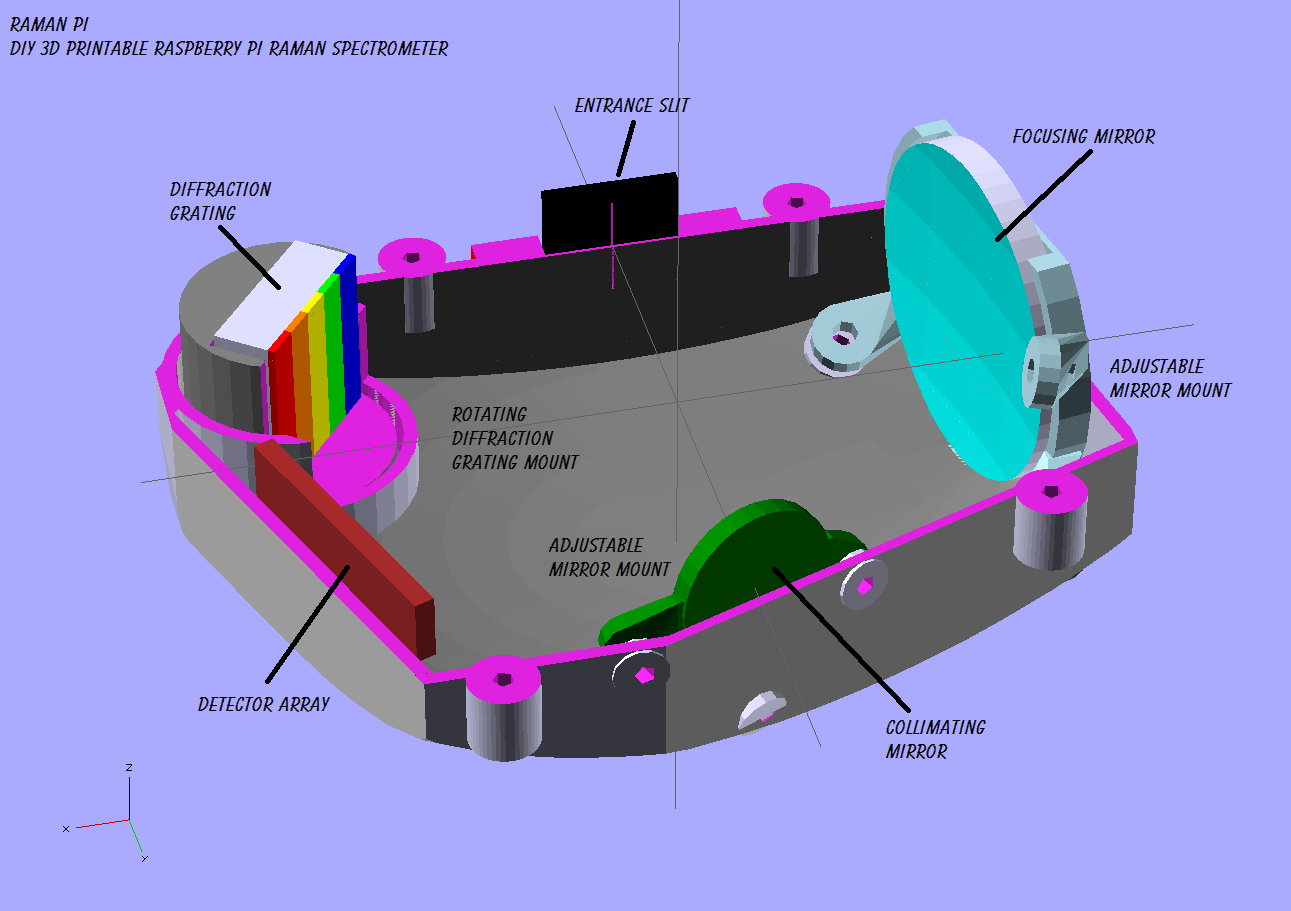 And the other side....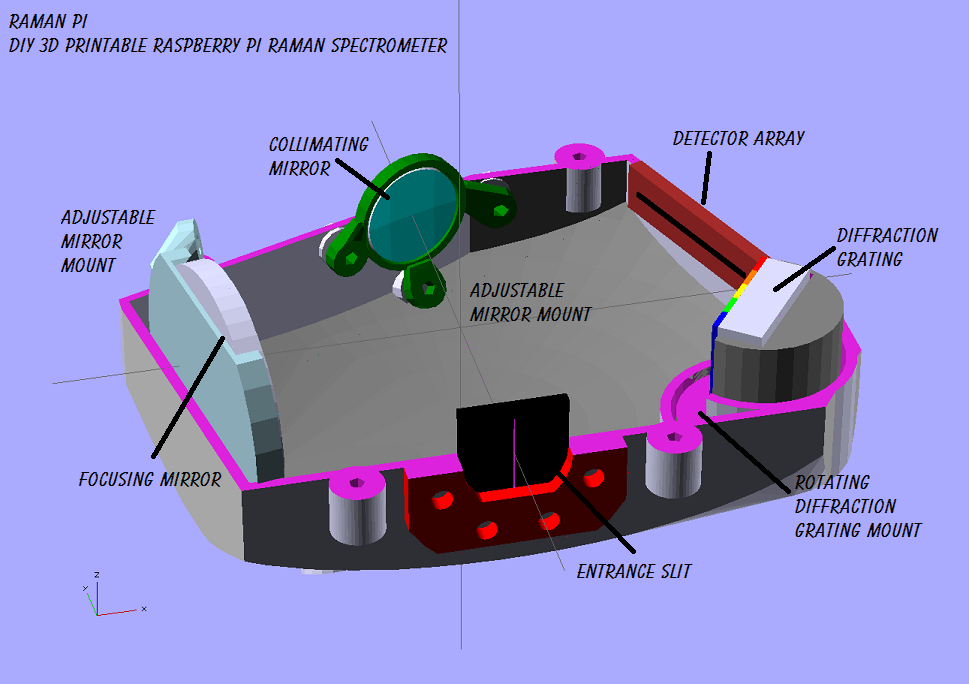 The mirror mounts will be screwed to the casing with a rubber grommet to keep them snug and provide a little shock proofing..  The diffraction grating may end up on a stepper motor eventually..  The CCD may also end up on a motorized mount.. 
I should have it finished up and ready to print tomorrow..!