I'm sure people are tired of seeing the spectrometer... I know I'm just about there...  But, progress is progress...and this is a pretty important part...and it's pretty complex.....  So.... Check this out...
The next to final version... (This one doesn't have the baffles inside, but has everything else)  Notice the access port cover... Ooo0oo0h..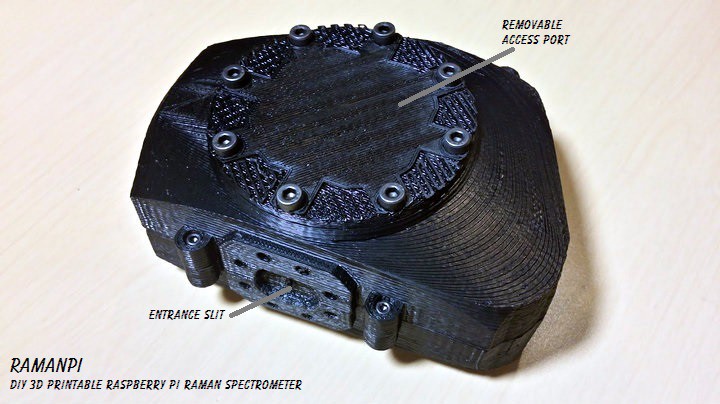 Here's a slightly closer shot of the cover in place...
And the whole thing on end...with no CCD mounted...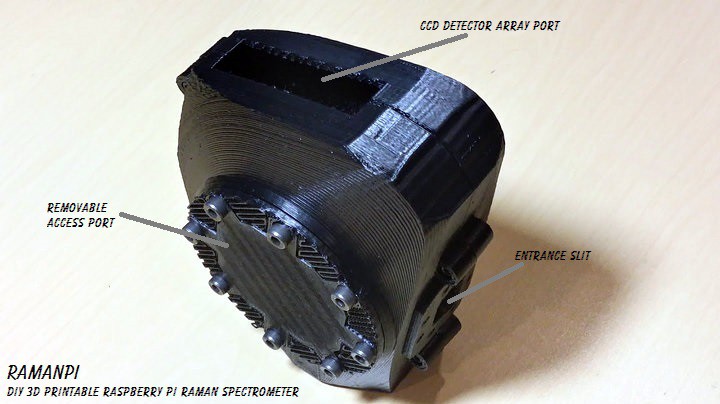 And here we see it cracked open with the optics in place and working... No baffles here yet..that's in the next print...(probably starting the print tomorrow)..
A nice overview..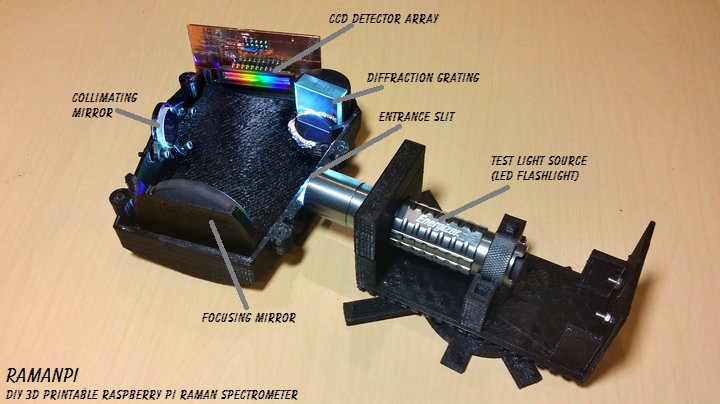 Another angle...  My optics are a little dusty... =/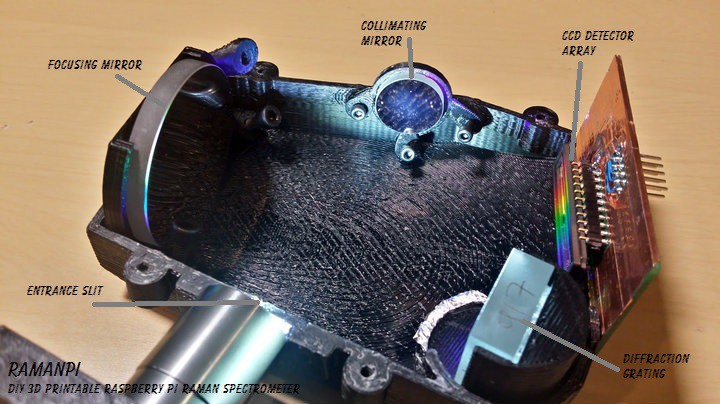 A little closer shot... and you can see my poor diffraction grating got a little scratched... I'll probably be replacing that when I finish this thing up..and it'll probably be the last thing I put in there before closing it up.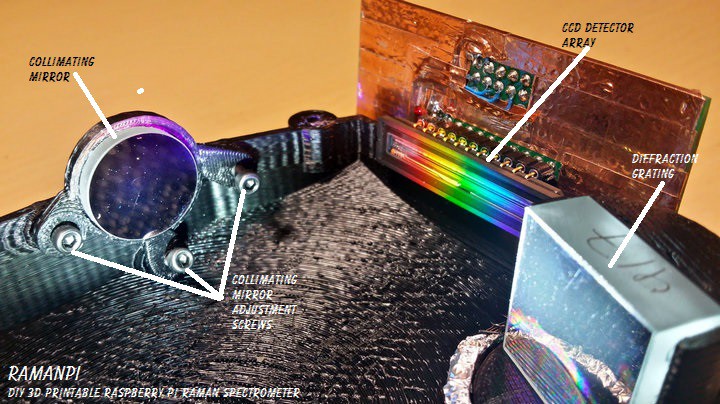 Here you can see the mount for the collimating mirror, which has three adjustment points..allowing you to pinpoint the light on the diffraction grating...this setup proved to work VERY well... Dusty mirror =(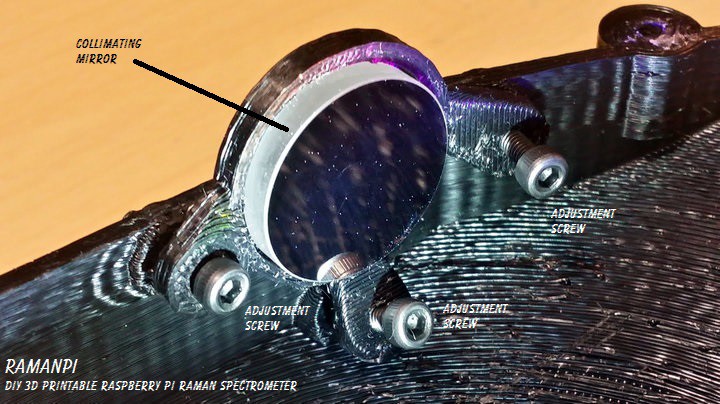 Here's my sad diffraction grating in it's rotating mount...which might end up with a small stepper motor in the final version...  But this works very well..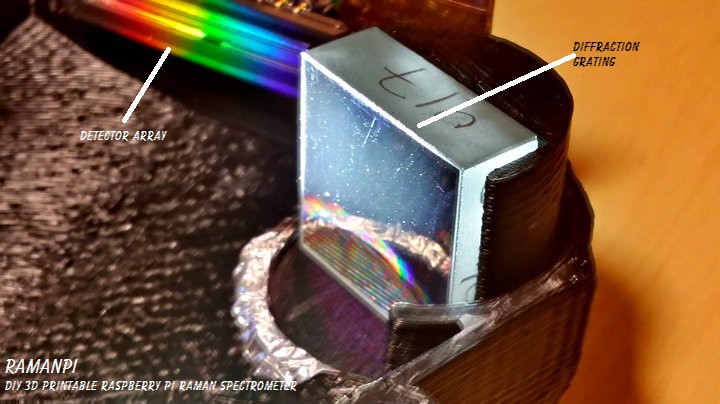 And here we have the focusing mirror mounted in it's nice little adjustable bracket too... The adjustment screws work great...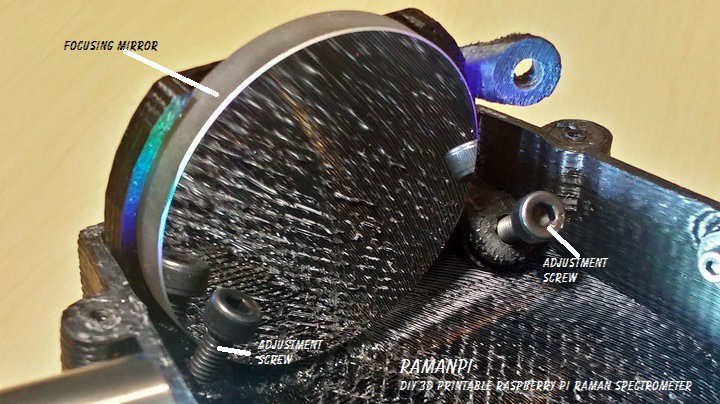 A nice little overview...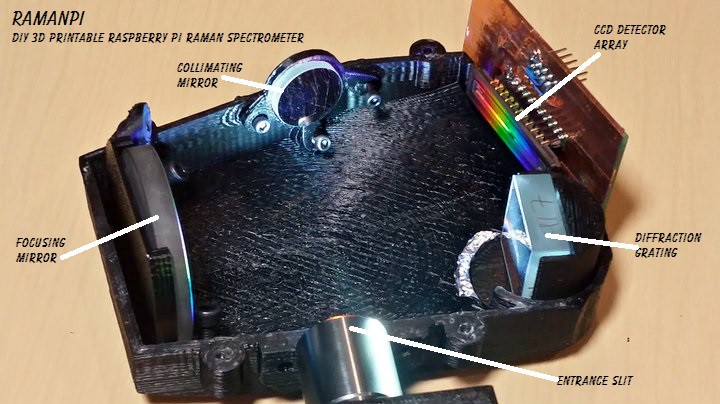 Got to love that color.....
A nice angle showing the collimating mirror, detector array and the diffraction grating... Take note of what this looks like...after a couple days, this will look much different with the light baffles in place....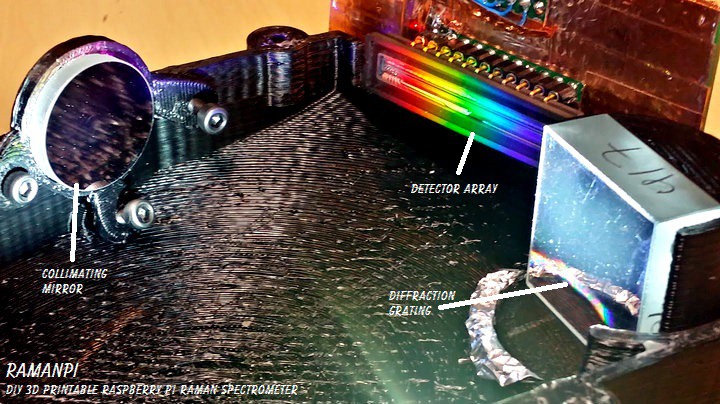 One last internal shot...  I am very happy with how this is coming out...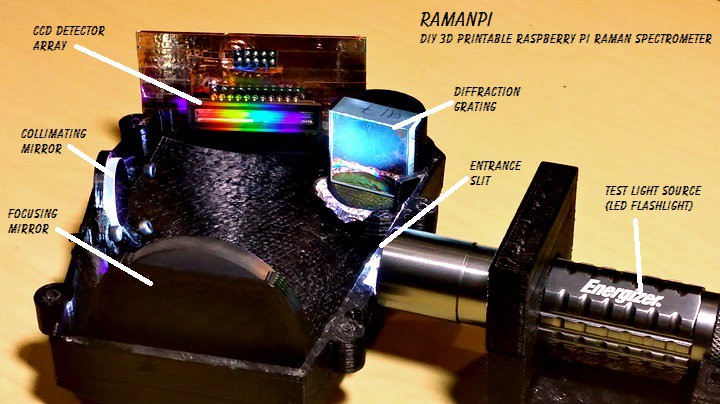 And an external shot with the led flashlight in place.. :)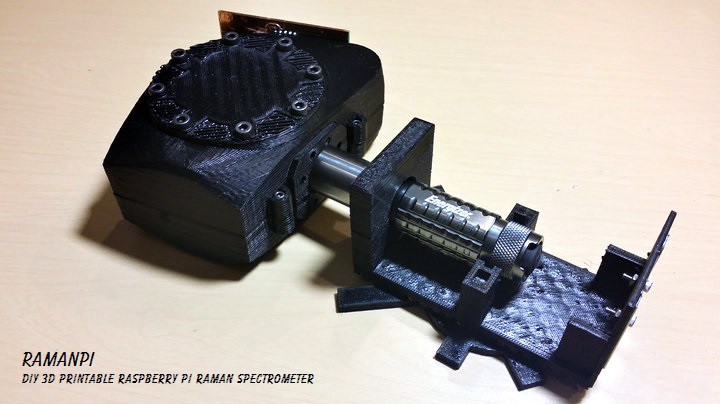 Here's a couple renderings of what it'll look like with the light baffles in place!!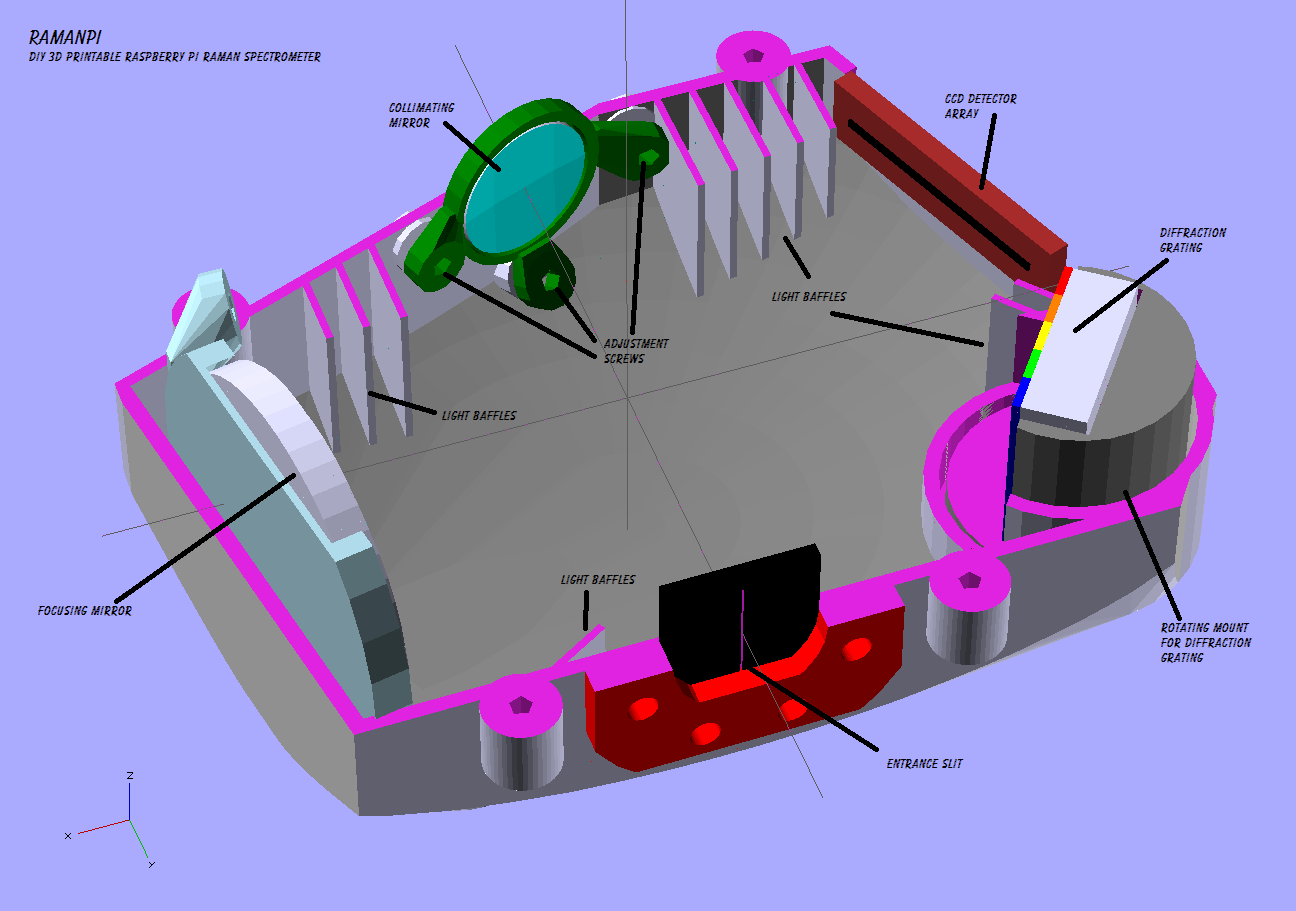 The other side...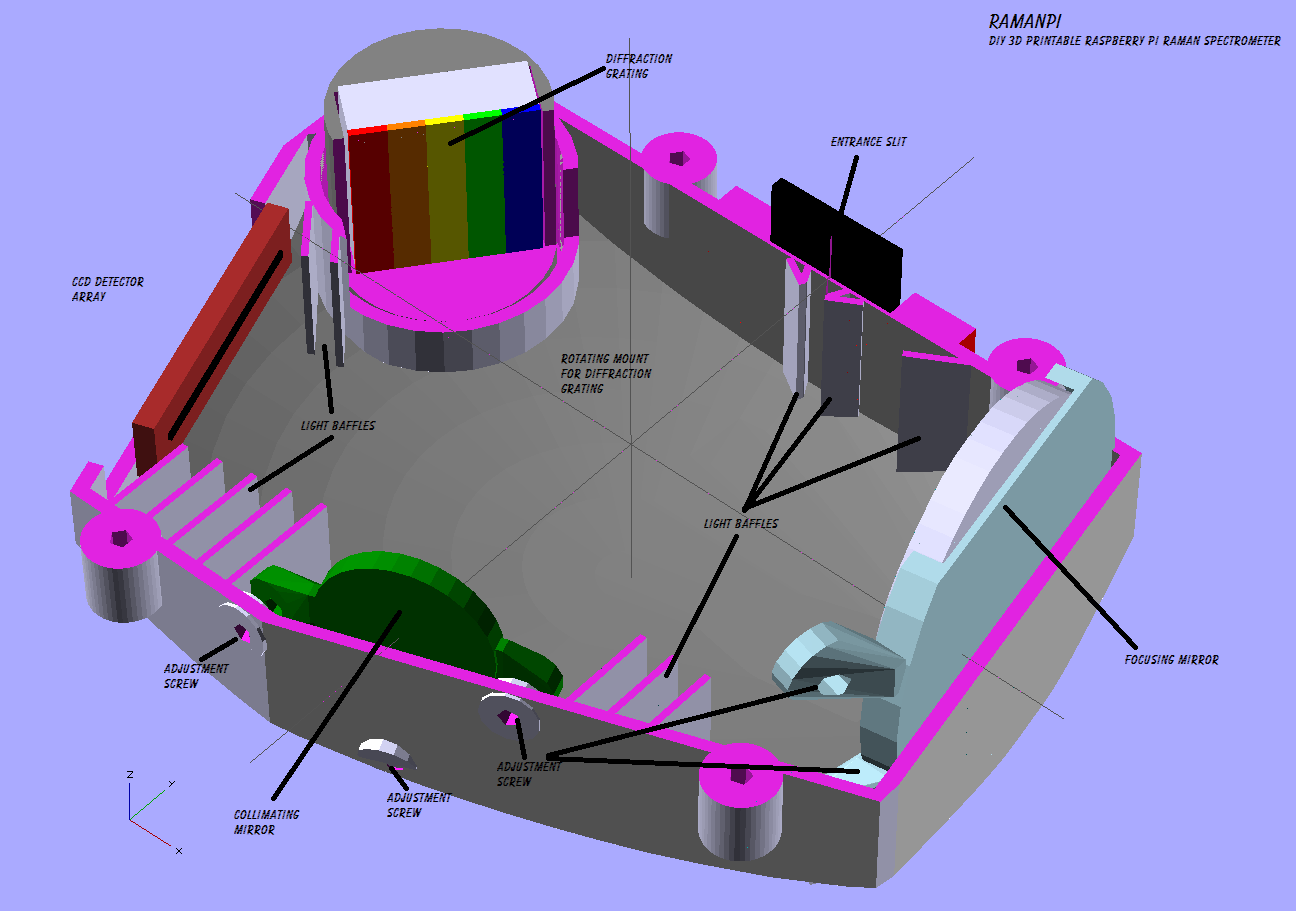 As always.... I'm happy to hear what you think!!