Note: This log entry is a living document. I'll be updating this post to reflect the current configuration as time goes on.. There will also be a log at the end of the post noting modifications to the log, etc..
UPDATED-----> 09.25.2014

This log entry will instruct you on building the Objective Lens Mount..
Tools Required:
1. Needle Nosed Pliers
2. 1.5mm Hex Driver
3. 5/64" Hex Driver
4. Philips Screwdriver
5. ESD Style Precision Tweezers 
6. Nitrile Gloves
7. White Cotton Gloves
8. KimTech KimWipes
Components Required:
Printed versions of the following 3D Printed Objects from the gitHub repository:

(1x) 100x Microscope Objective Lens
(6x) M2 - 0.45 12.9mm Socket Cap Screws
Steps:
1. Print and clean up the plastic parts.  Be sure to use the 3D printed part guidelines.  All spurs and supports need to be cleaned as much as possible.
2. Place Microscope Objective Lens in the lower half of the assembly on the objective lens end...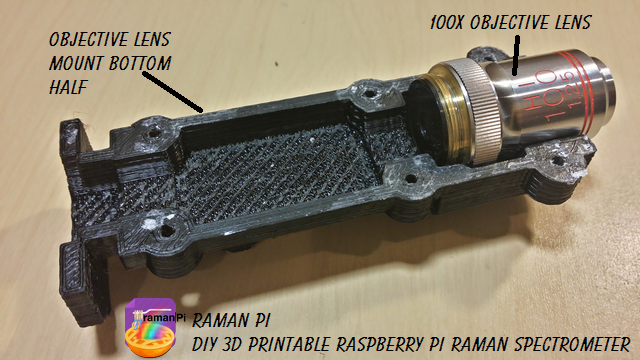 3. Place the screws in the screw holes and tighten in the following order...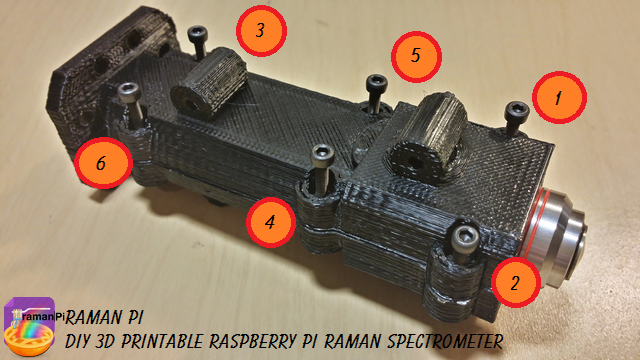 That completes this part!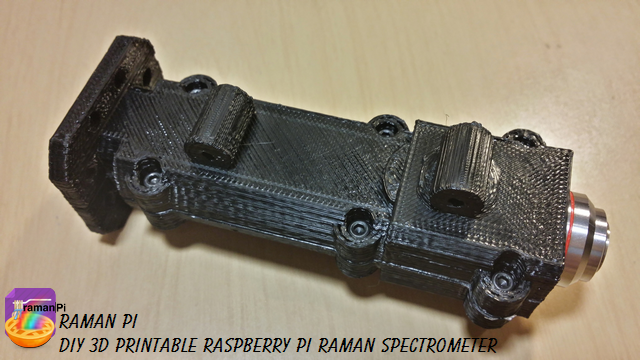 Set aside and move to next build!
You can close this tab or return to the build instructions here!

UPDATE LOG:
09.23.2014 - New Logo
09.25.2014 - Added Required Tools
09.25.2014 - New Photos