Note: This log entry is a living document. I'll be updating this post to reflect the current configuration as time goes on.. There will also be a log at the end of the post noting modifications to the log, etc..
UPDATED-----> 10.15.2014

This log entry is where I will keep current information regarding the schematic, board layout and other details about the imagingBoard electronics and firmware.. I will reference this log entry in the 'details' section of the project page.. This log entry will probably change from time to time to reflect the current status of the imagingBoard. If you're interested, it might be worth a bookmark..
The function of the controlBoard is as follows:
Power Relay for Laser
TTL Control for Laser
Monitor Temperature for Laser using DS18B20 sensor
Control L298 HBridge for Heating/Cooling of peltiers on CCD Array and Cuvette
PID Monitor and control Cuvette temperature using DS18B20 and L298 HBridge
Monitor current draw from peltiers on CCD Array and Cuvette using ACS712 current sensor
Control Beam Shutter using a standard 9gram hobby servo
Detect Laser Good (verify beam is reaching destination) using a TEMT6000 ambient light sensor
Open and close Cuvette Tray using stepper motors driven by ULN2003, with optical end stops
Rotate Filter Wheel Assembly to change from 522nmSP to 550nmLP filters using ULN2003
Detect Filter Wheel Assembly position using rotary encoder
Monitor Cuvette Holder for presence of cuvette in tray using a optical proximity sensor
Here is what the current controlBoard looks like..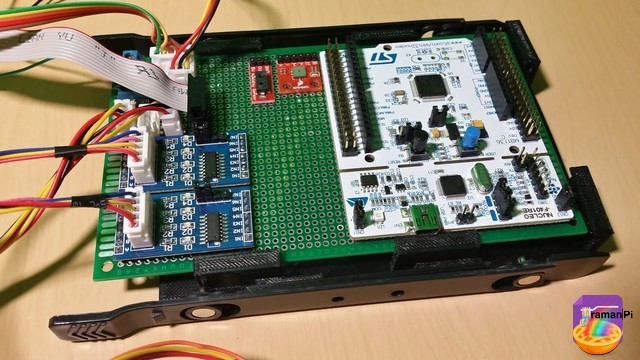 Here it is with the motors and some of the sensors...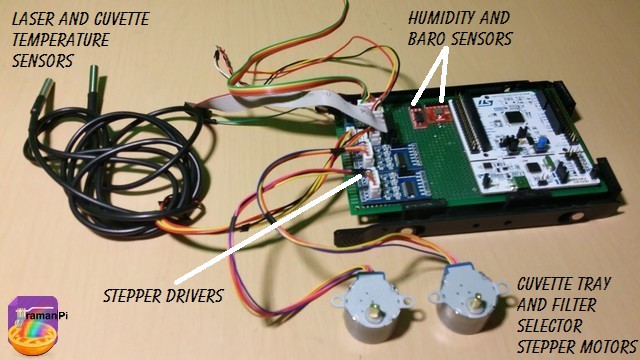 The eagle files are now in the gitHub repository, and here is a rendering of the new PCB layout...
Top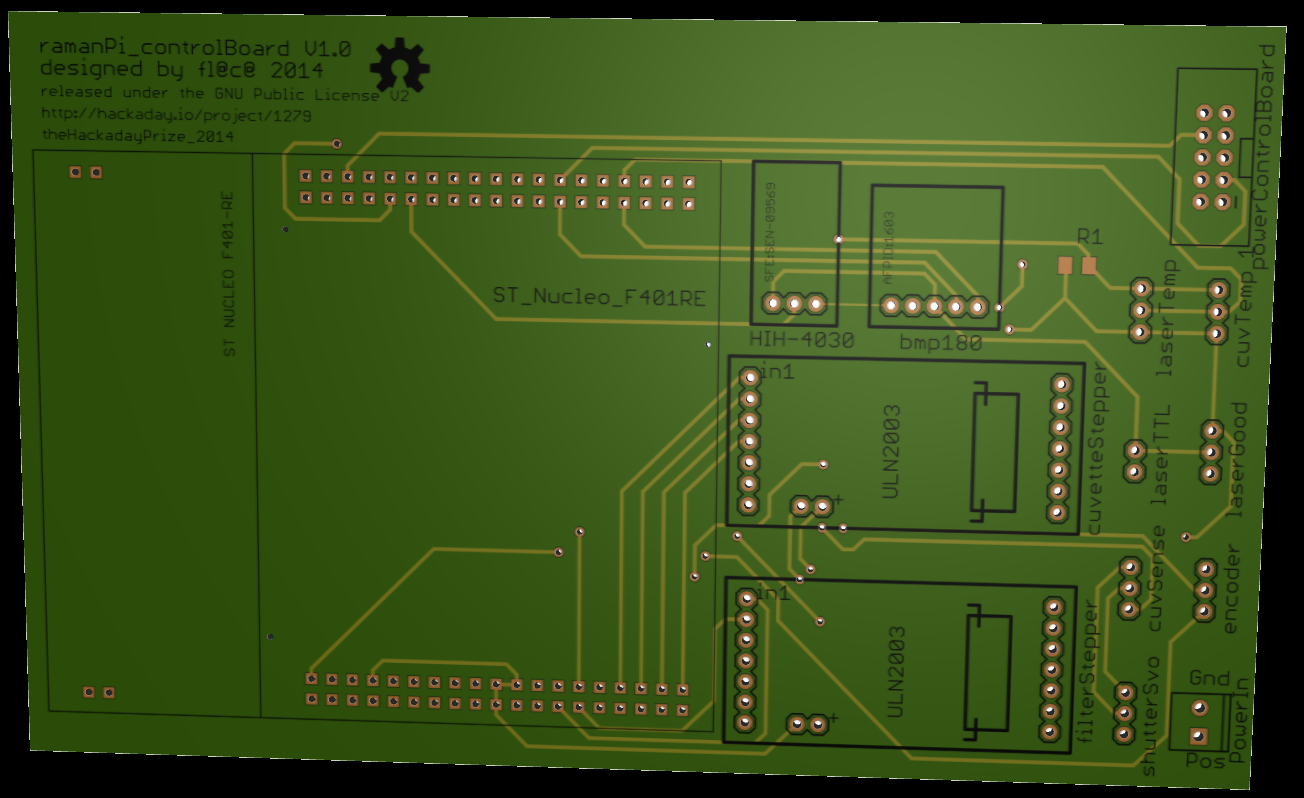 Bottom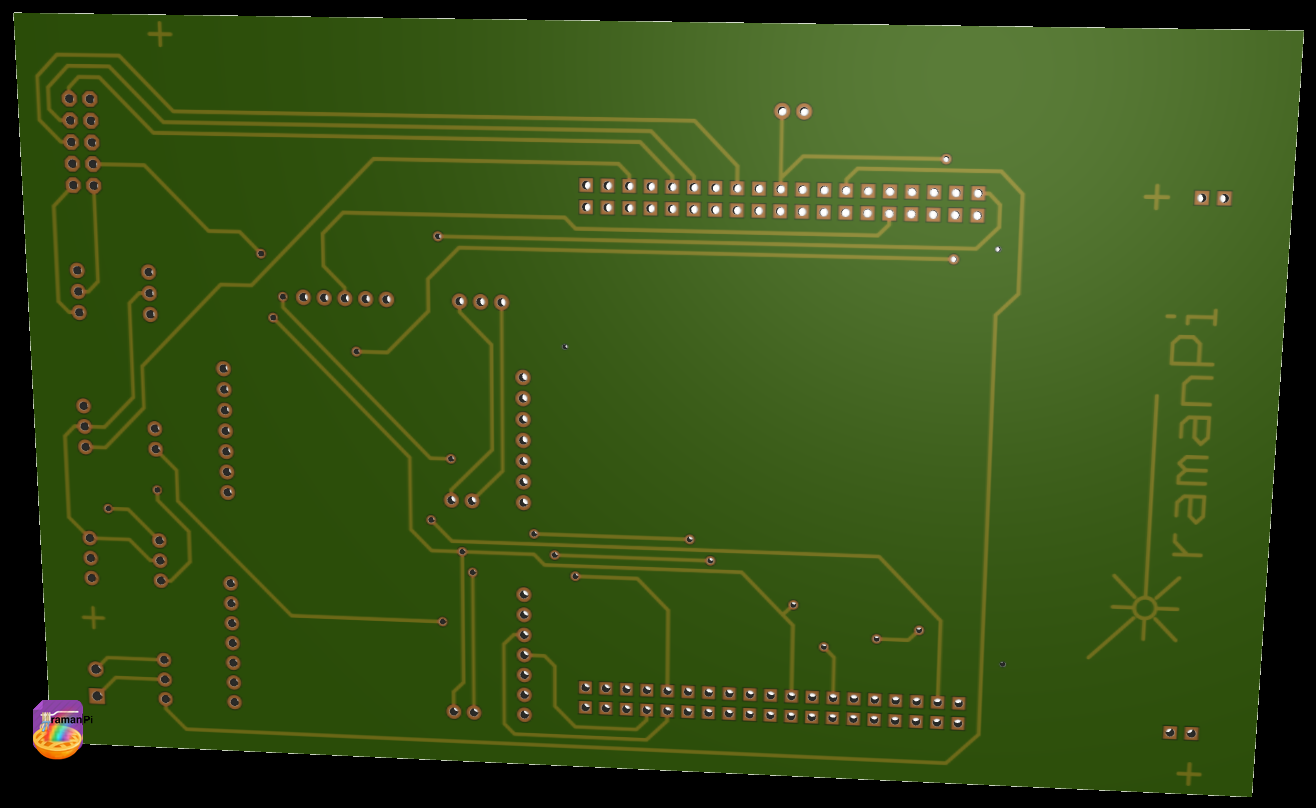 Here is the schematic..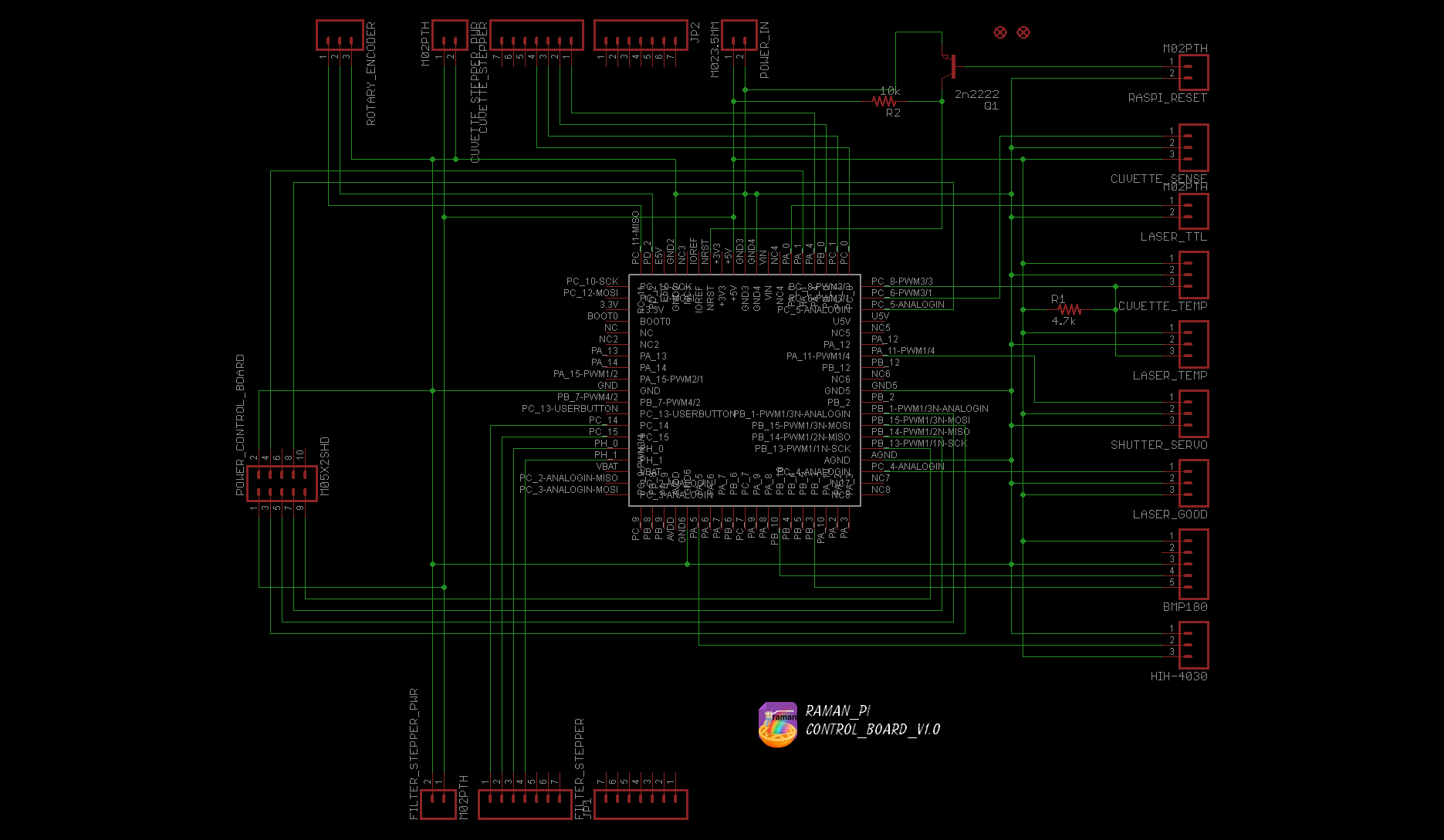 The eagle files, and the firmware are located in the gitHub
The board consists of the Nucelo F401RE, two ULN2003 Stepper Motor Drivers, a BMP180 Barometric Pressure Sensor and an HIH-4030 Humidity Sensor..

UPDATE LOG:
09.17.2014 - Added living document info
10.08.2014 - Updated gitHub repository with new PCB design.. Included .studio files and images
10.08.2014 - Updated schematic and posted new PCB layout rendering
10.15.2014 - Updated schematic and posted new PCB layout rendering