BC548B 5 Stage Ring Oscillator

I dug up my old BC548B 5 stage ring oscillator just to compare with the 2N3904 version: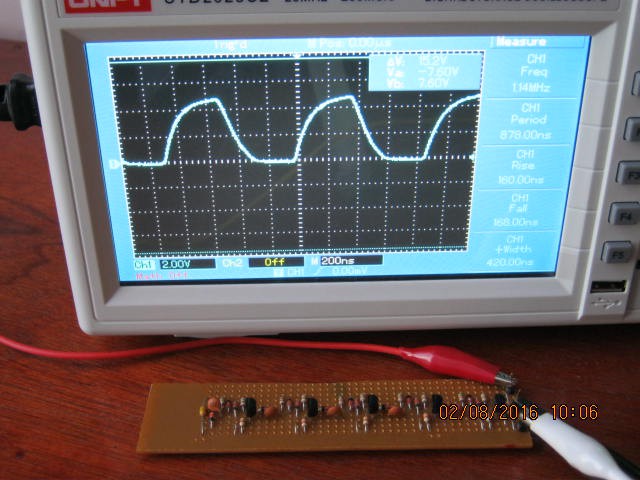 As you can see the propagation delay is about 88 ns (where did I get the 64 ns from, now I remember, I bread boarded a set of BC547Bs recently to check the performace with and without the speed up capcitor) and a nicely formed wave form.
The 2N3904 is faster but there is something else is going on?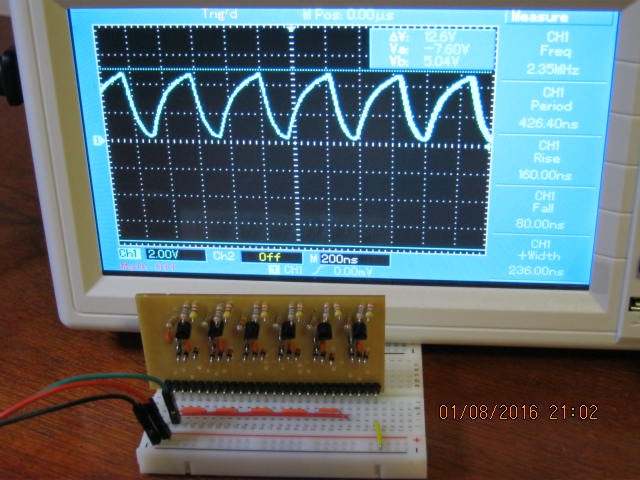 Thinking about this, the propagation delay of the 2N3904 transistors is most definitely much lower than the BC548B transistors. Note the distinct on and off periods of the BC548B and their practical absence for the 2N3904. The main problem here is the slew rate (the rise and fall times) is about the same for both transistors.
I decided to increased the base drain resistor from 1k2 ohm to 1k5 ohm. The wave form is now both more symmetrical and faster (3 MHz or 33 ns propagation delay). Now increasing the base drain resistor turns on the transistor a little more when off so the output high voltage is now only about 4 volts (previously about 4.8 volts). This tells me I have pushed this configuration as far as I can without changing the bias feed resistor, the collector resistor or the supply voltage (to stay TTL compatible I don't want to change them):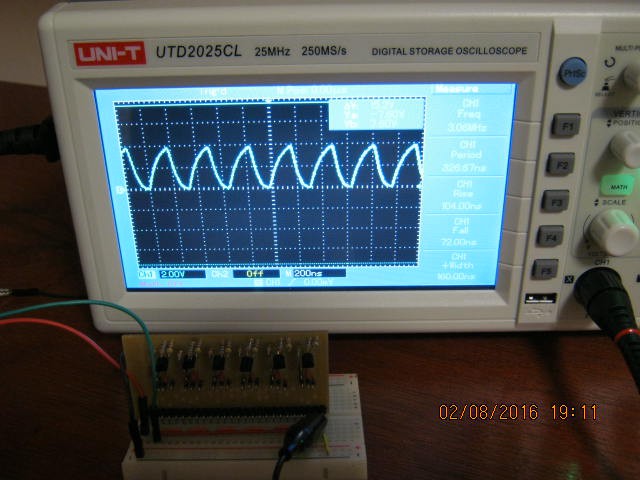 How good is this simple circuit? A 7400 (TTL) has a nominal propagation delay of 10 ns.
AlanX