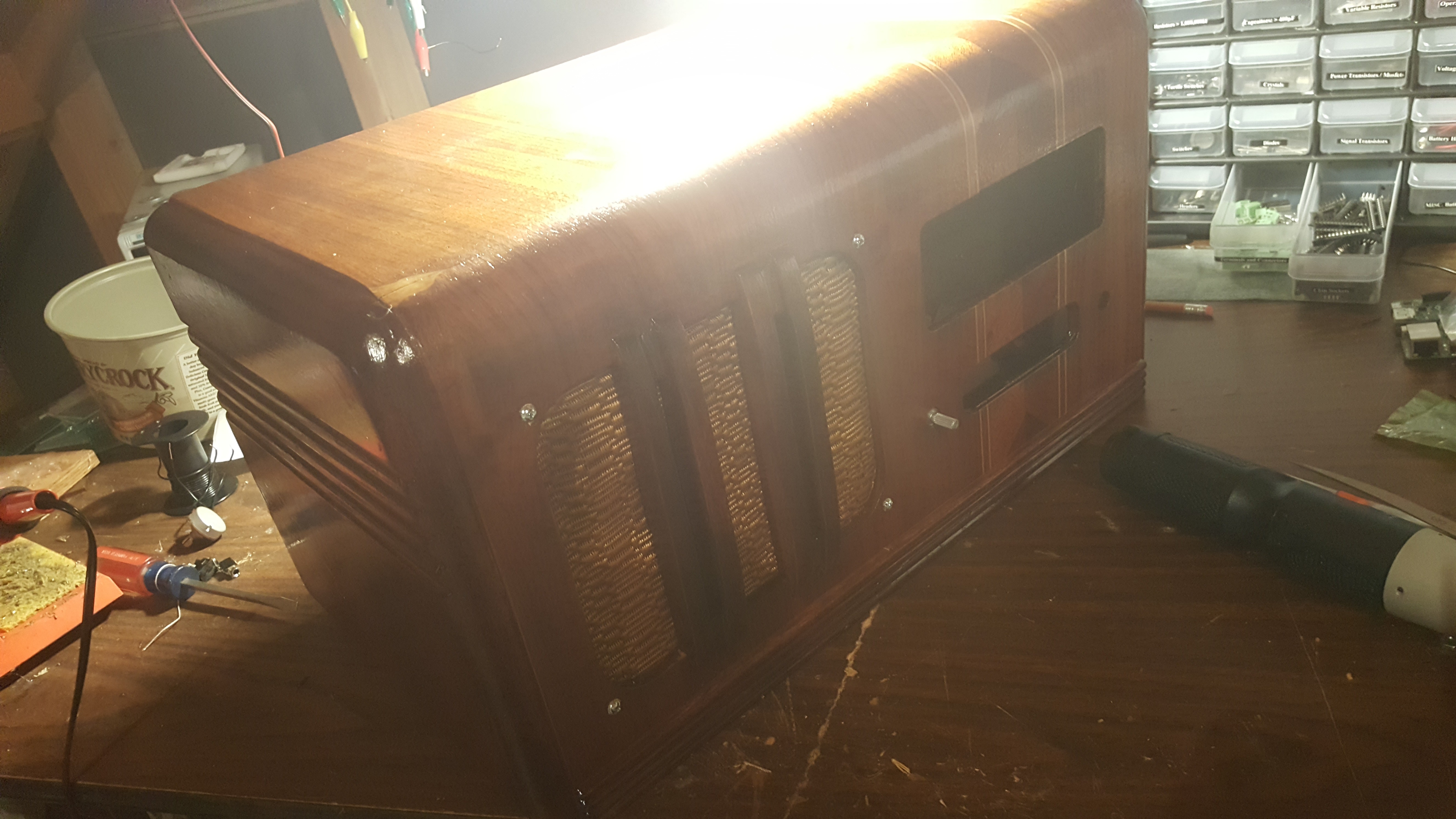 this is where we left off in the last project log, the speakers had just been attached. Anyone who's been following this project will notice that the orginal radio came with brass trimmings around the tuning needle and above the mechanical station select (what i presume it to be, it never worked when i got it).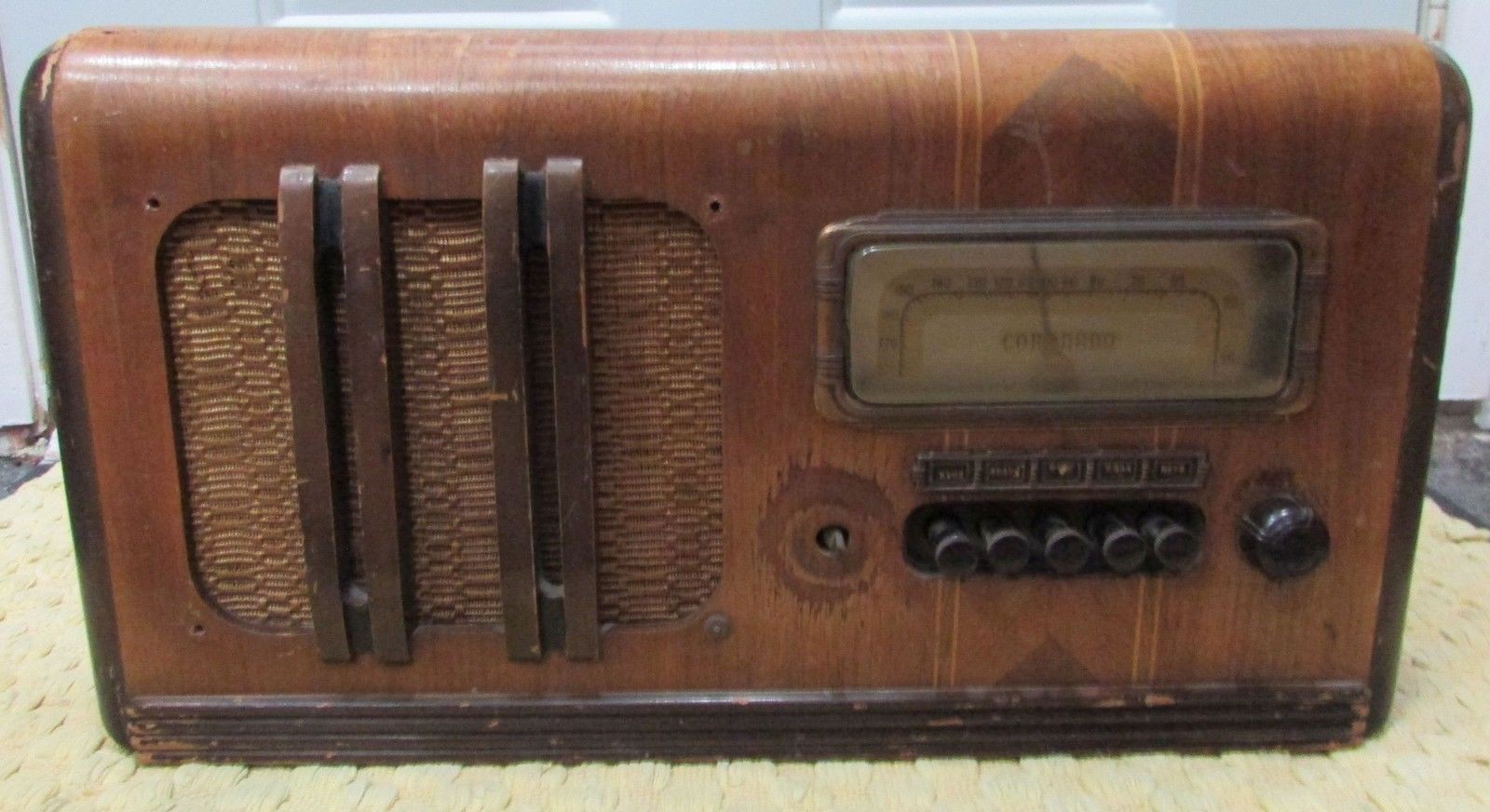 when i first got the radio these were in pretty bad shape. The plastic over the tuning needle was pretty foggy and the brass on both trims was dirty and tarnished.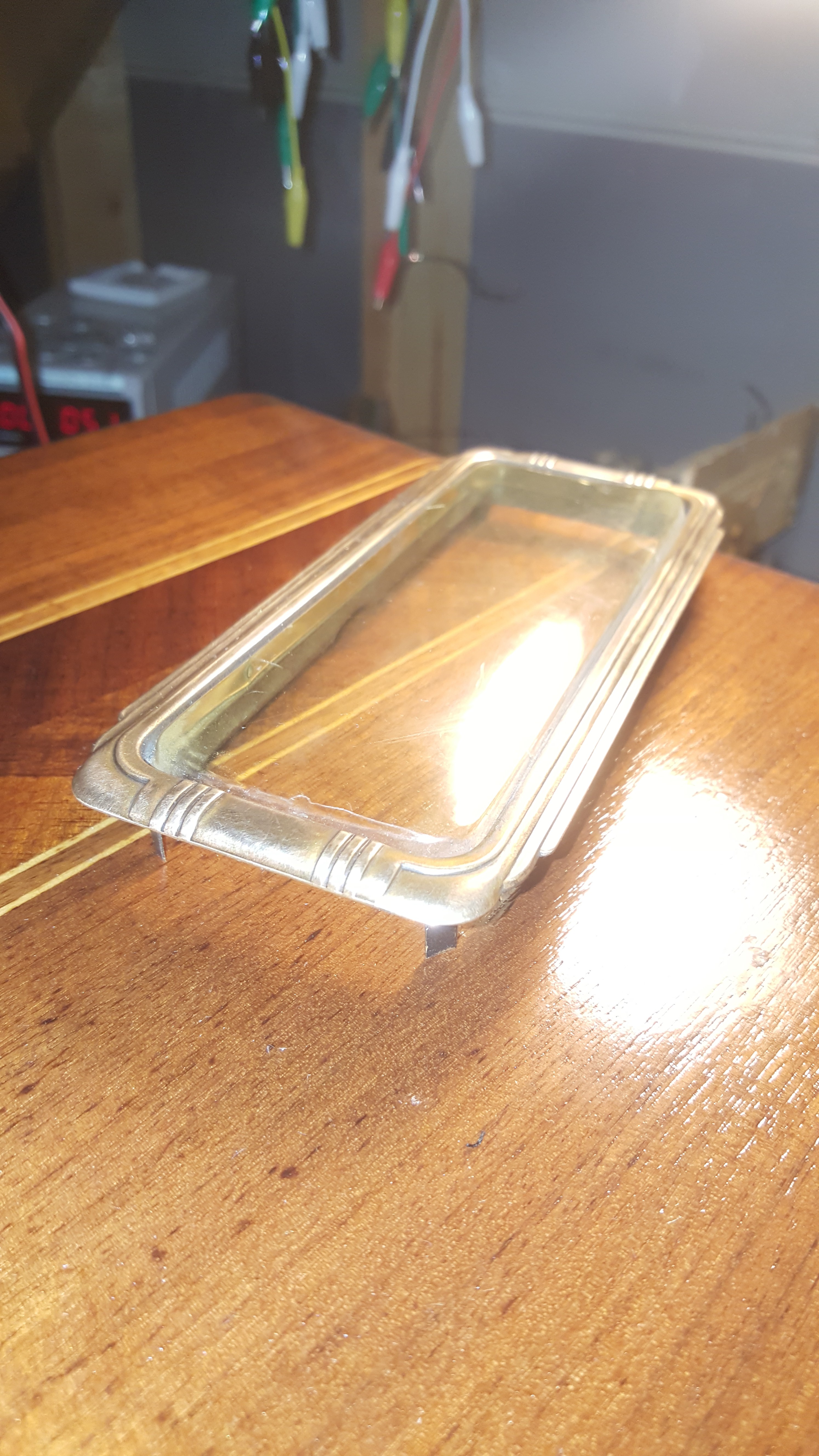 i managed to restore the first trim pretty well using some steel wool and headlight cleaning compound, i think that's as close as i'm going to get it to brand new. some high grit sandpaper would probably give it a nicer finish and even get more crud out, but given the thickness of this brass i don't want to make it weaker than it already is.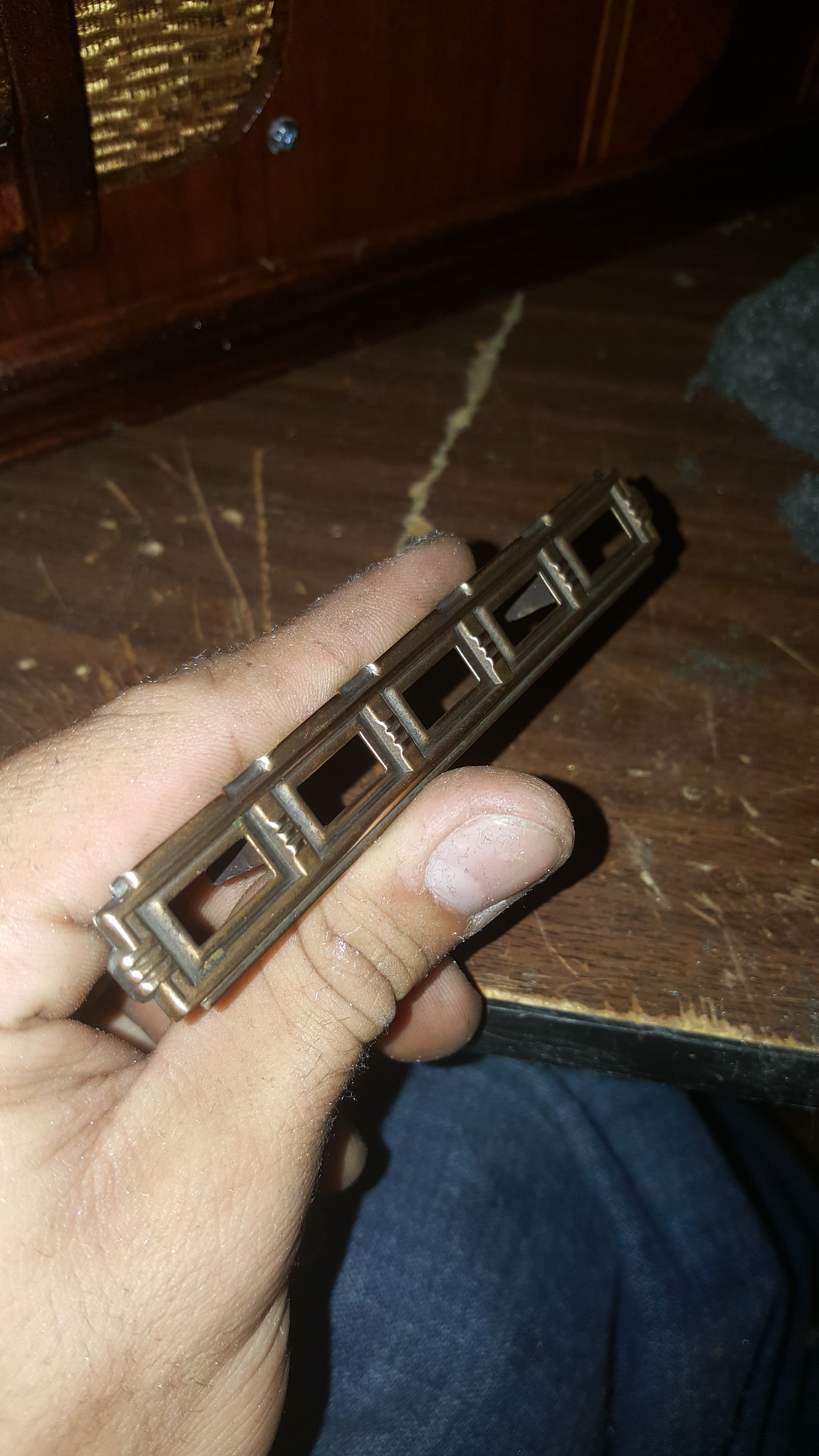 the other brass part didn't clean up nearly as nicely, but it did manage to gain some nice highlights that i think work well when everything's assembled.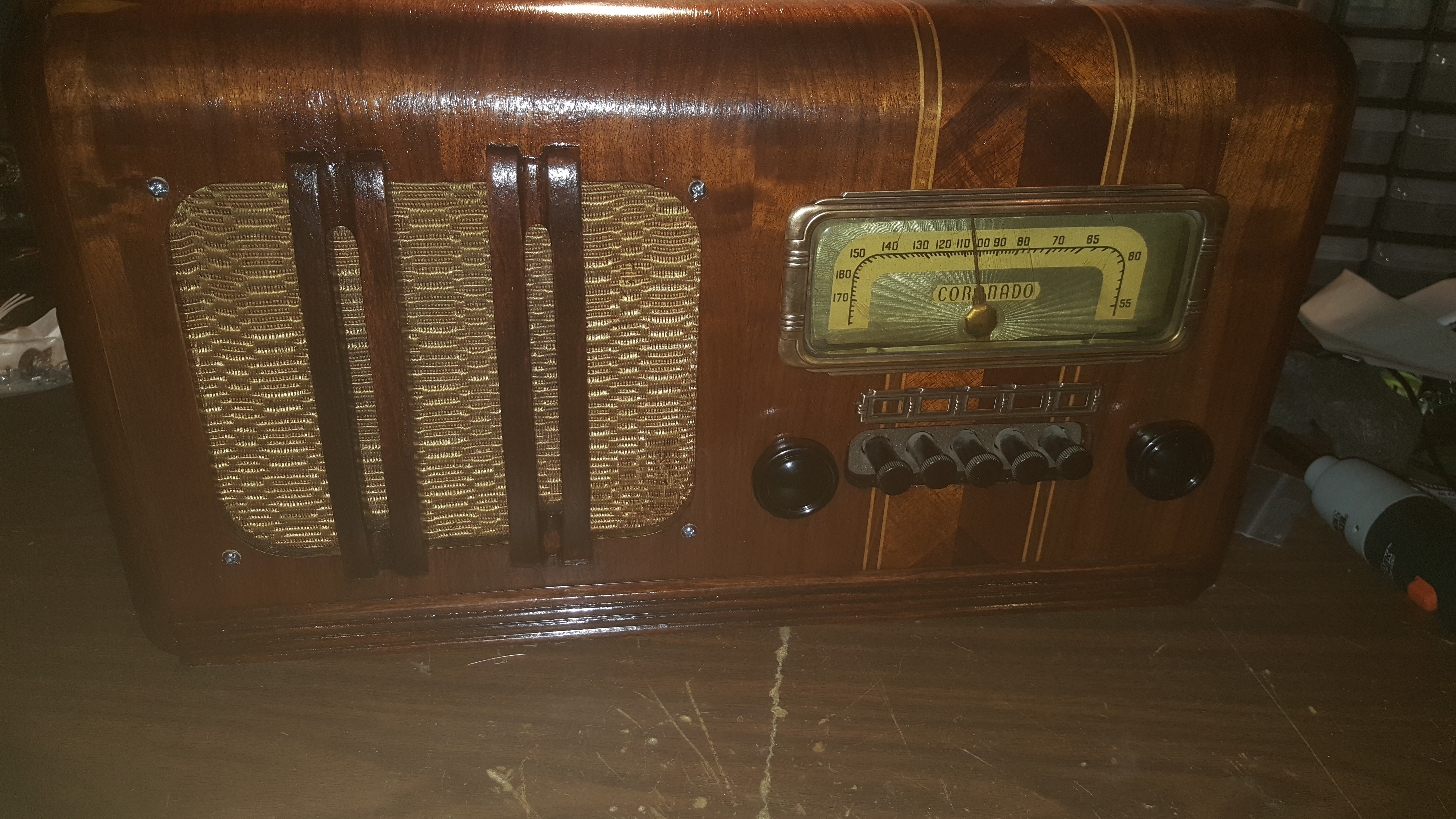 Finally i brought everything together, including the original internals which I've modified to work with the circuitry i'm adding into this project. Add some knobs that i found on ebay for a decent price and we have the front part of the radio complete.