Hello Everyone!
Well, it has been over a year since my last project update. My humble apologies for the very long hiatus between updates...
In summary, here is where my FleaFPGA 'Ohm' project is currently at: 
- First run of production boards delivered successfully, albeit at a higher than expected unit cost and more difficult than anticipated production test cycle :-(
- Newest project I managed to successfully get working on FleaFPGA Ohm (and release on github): project Oberon to FleaFPGA Ohm 
- I have (rather obviously) stopped all work on this hobby project until recently, mainly due to non-hobby matters. I am still waiting for my energy levels to return to normal so that I can devote more time to my hobbies wherever possible :-(
- I have received a ton of feedback (good and bad - thanks for both!) about my FleaFPGA Ohm. I have since used this information to design a new lineup of FPGA  development boards starting with Ohm Mk2 pictured below - watch this space! :-)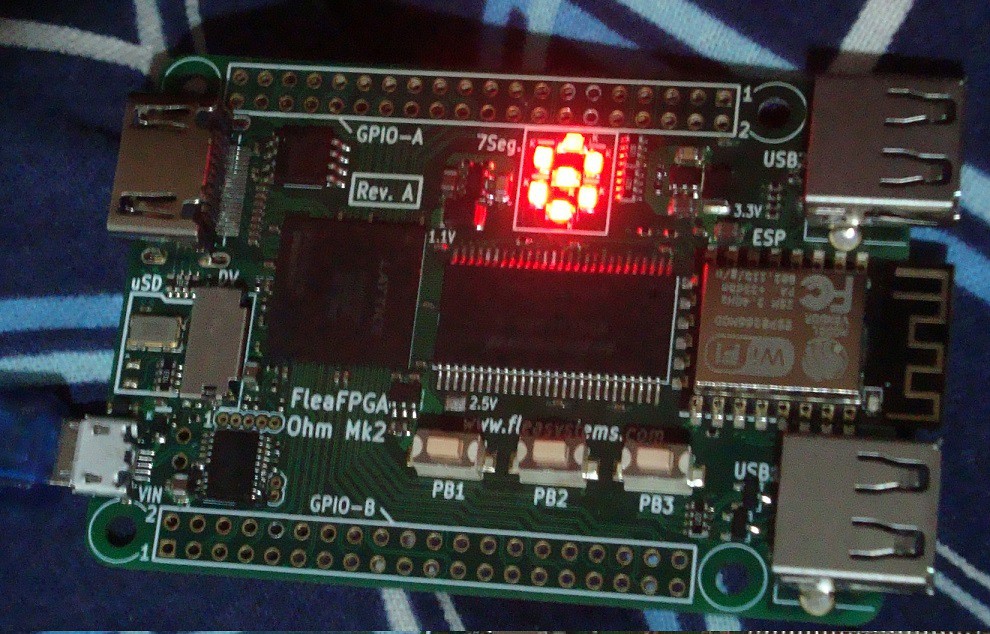 - I've not yet decided on doing a second production run of Ohm boards (by me personally). However, I have received (and I'm receptive to) several submitted offers from interested parties to manufacture Ohm, so I am considering these offers going forward. In the event that all falls through, there is the option of putting the related Gerber PCB files up on Github for others to make more Ohm boards as they wish ;-)

Anyways, that's it for now. Thanks, as always, for reading about my slice of homebrew madness!
Regards Valentin