Hello again! :-)
Quick update on my Ohm project: Prototype testing is now almost complete. Only thing not tested to date was the CSI header, thanks to a silly error that slipped under the radar..
Based on these tests (among other things) I've updated my PCB design to include all fixes and/or tweaks arising from it: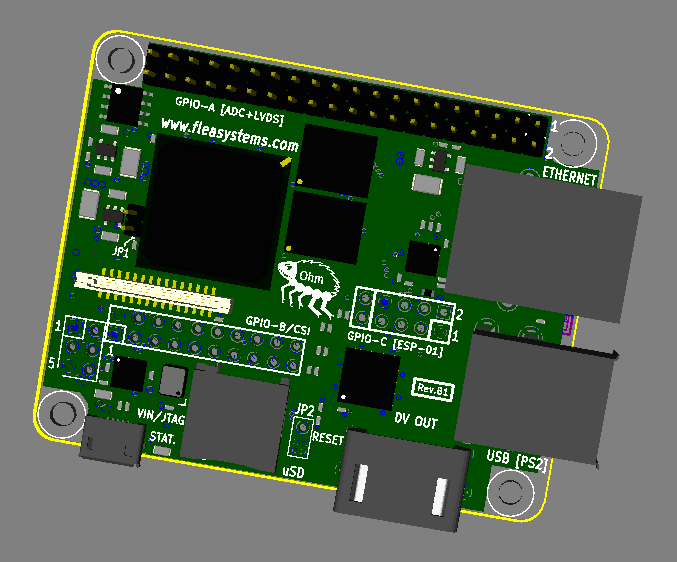 One of the things that really bothered me was the lack of user GPIO breakout. So I increased the GPIO count to 55 user pins total, thanks to the inclusion of a 20-pin 'GPIO-B' header, as well as increasing the pin-count of the 'GPIO-C' header :-D
There were also other changes and tweaks as well - I will write a more comprehensive list of the changes when I have more free time.
Next step: Review the above as soon as possible and see if I can knock one up quickly.. ;-) Thanks for reading!