Not for the Faint of Heart
A keyboard may sound like an easy project but if you search the Internet you will not find many keyboard. I wonder why?
Not all keyboards the Same
A standard QUERTY:

(source: https://www.microsoft.com/enable/images/products/kbqwerty.gif)
Something more interesting (Apple's first keyboard):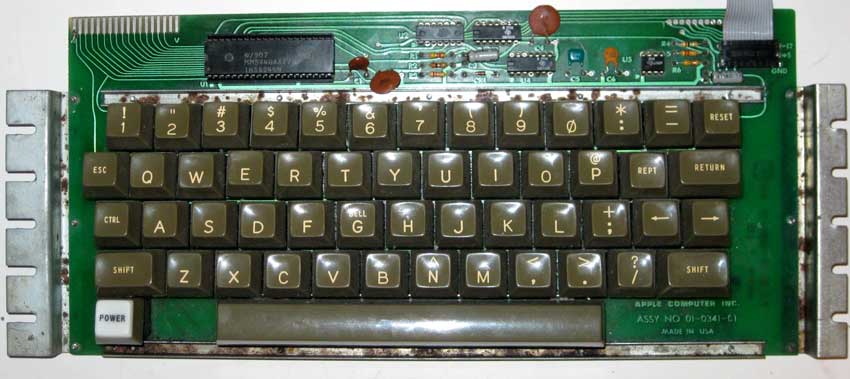 (source: http://www.willegal.net/appleii/images/keyboard-first.jpg)
And the Teletype ASR-33:

(source: https://commons.wikimedia.org/wiki/File:Mappa_Teletype_ASR-33.jpg)
My Keyboard Layout

Okay so after much work here is my keyboard layout:
Keyboard Trade-Offs
If you look carefully and you will see that some keys have moved (just physical layout) but some keys are mapping differently especially for shifted symbols.
This is because the ASCII code order is less than ideal and moving the codes around is difficult without a microcomputer.
The ASCII Code
So here is the ASCII code:
(source: http://www.asciitable.com/)
AlanX