Updated Physical Design
I bought some cheap(?) 279 mm x 215 mm x 3.5 mm birch plywood some time ago.
So I have rescaled the keyboard to fit. I only need half the area for the keys: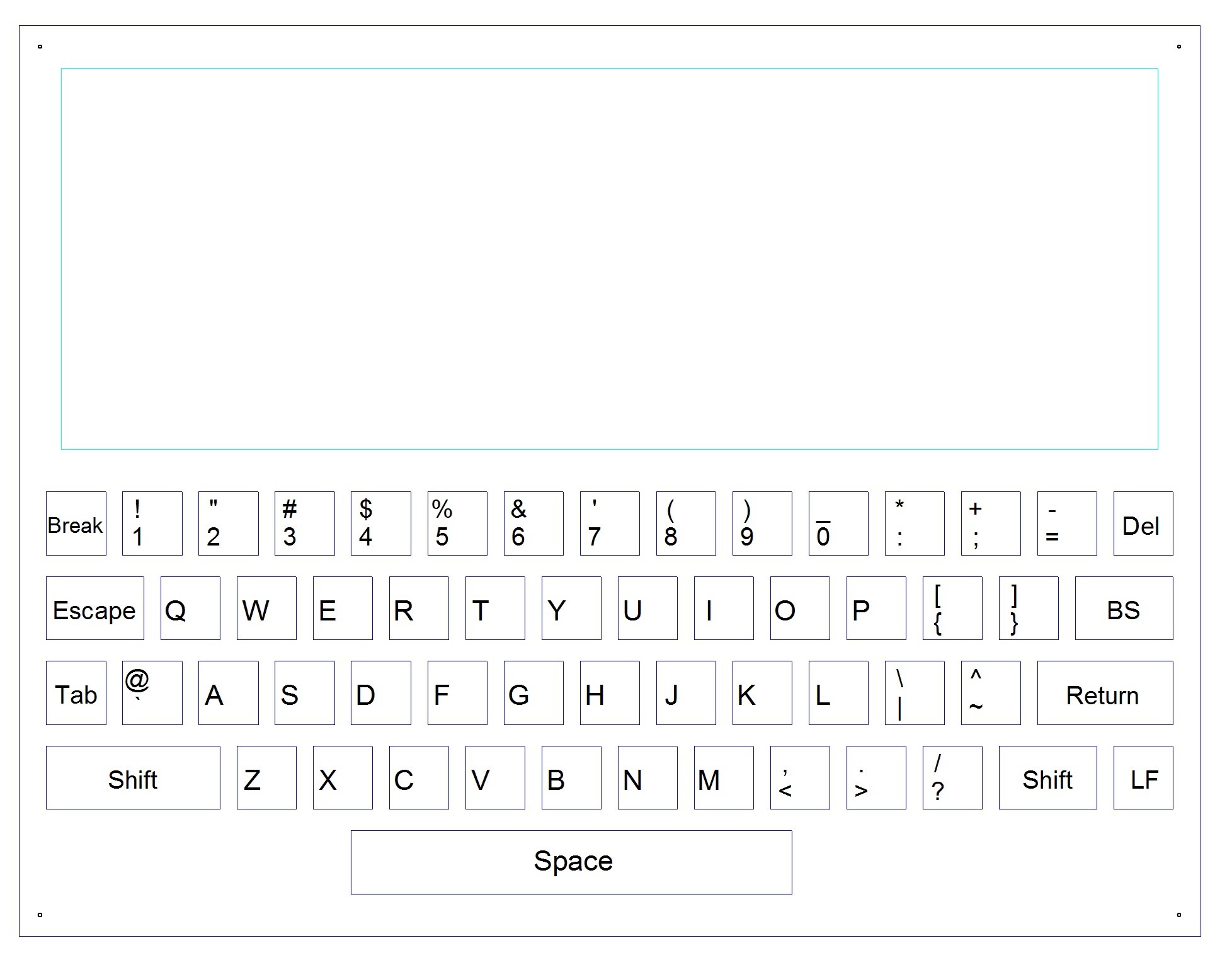 This is only the top layer (one of five excluding the PCB). The light blue (cyan) area is reserved for the electronics (which are located underneath) and will be trimmed back once the PCB design has been completed.
CNC Milling the Boards
Splintering is a problem when milling cheap wood. To minimise, I have given the first board a light coat of Estapol to seal the surface and will trace the design with an engraver bit first. Then I will use a 0.8 mm end mill to cut out the keys. There are 4x 1 mm diameter holes in the corners to help with dreaded alignment problems. I will likely make these 3 mm in diameter to service as assembly bolt holes.
I have not worked out what to do with the lettering/symbols.
AlanX