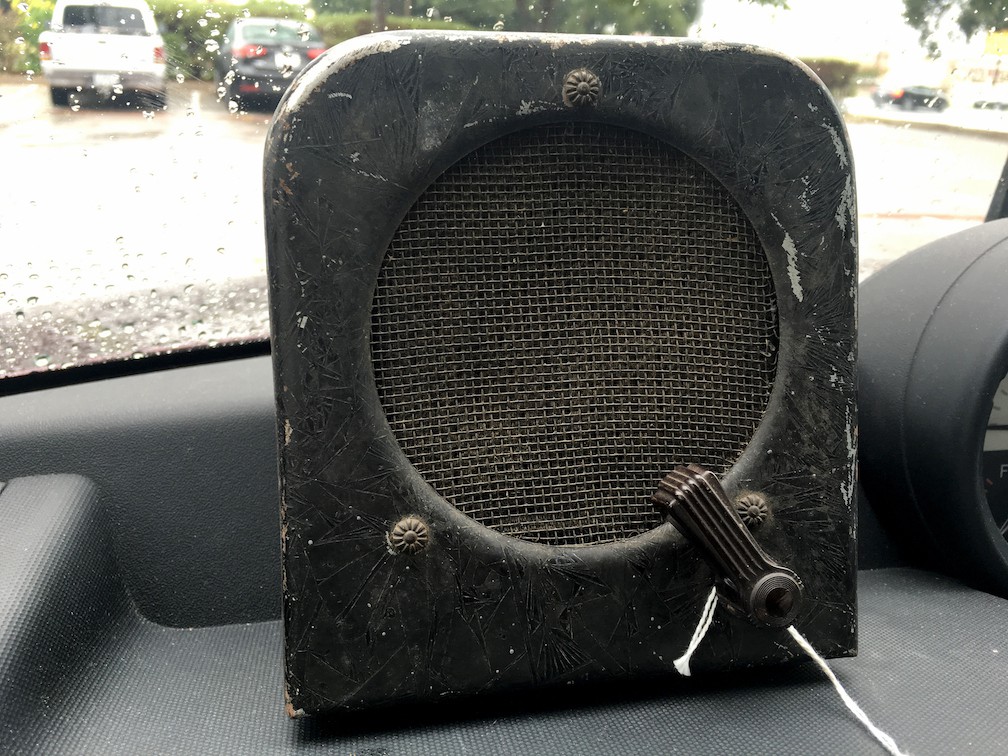 I'm guessing this thing is about 70 years old, but honestly I have no idea. Picked it up for about $20 at a local antique mall.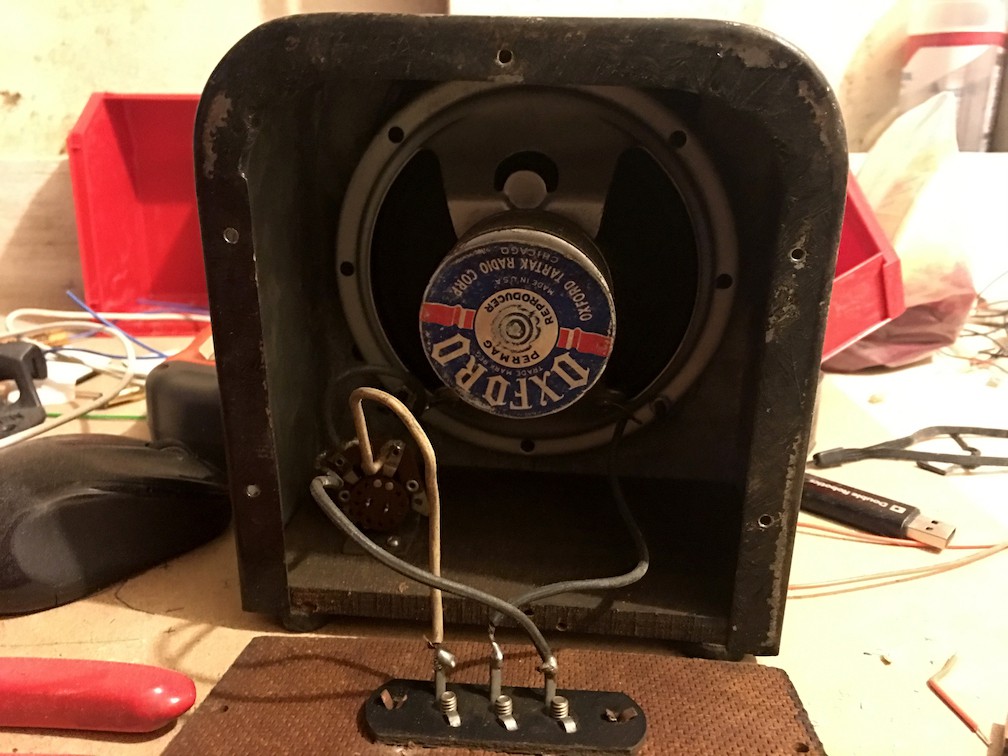 The inside is very simple. A 2-position switch flips the speaker into a microphone and back.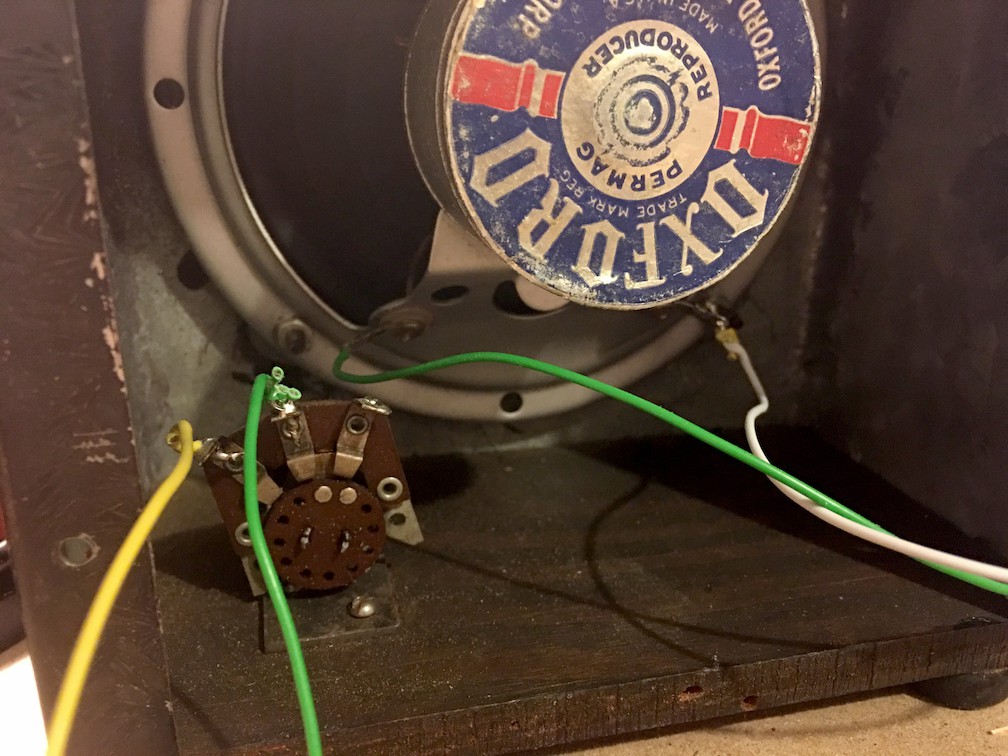 Decided to just wire the speaker and use one position of the switch to activate Alexa.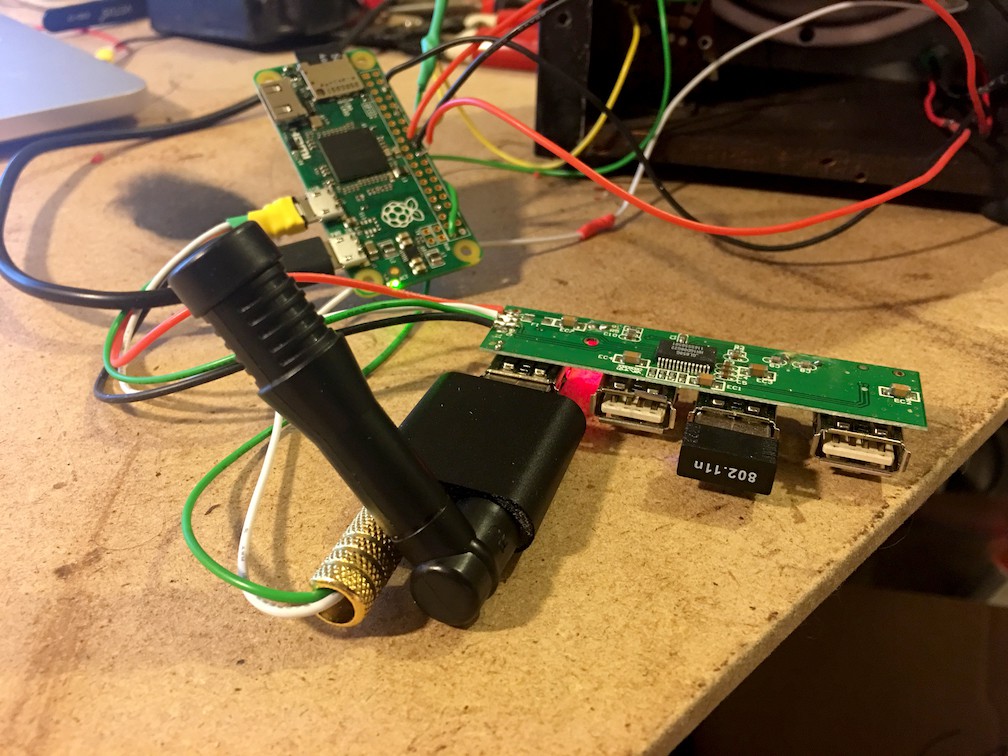 Parts List
- Old Intercom
- Raspberry Pi Zero
- USB Sound Card
- External Mic (the speaker/microphone didn't play nice with the sound card)
- USB Hub
- Wifi Dongle
- Two LEDs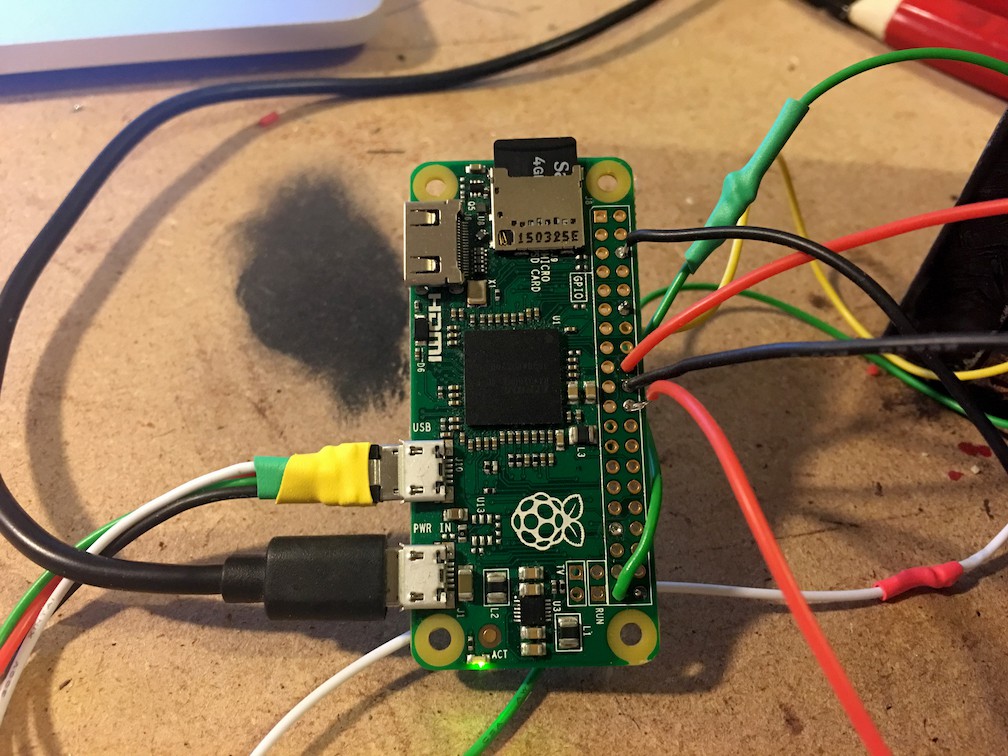 Wiring was pretty simple. I modified the USB hub's plug to a usb micro plug to cut down on space.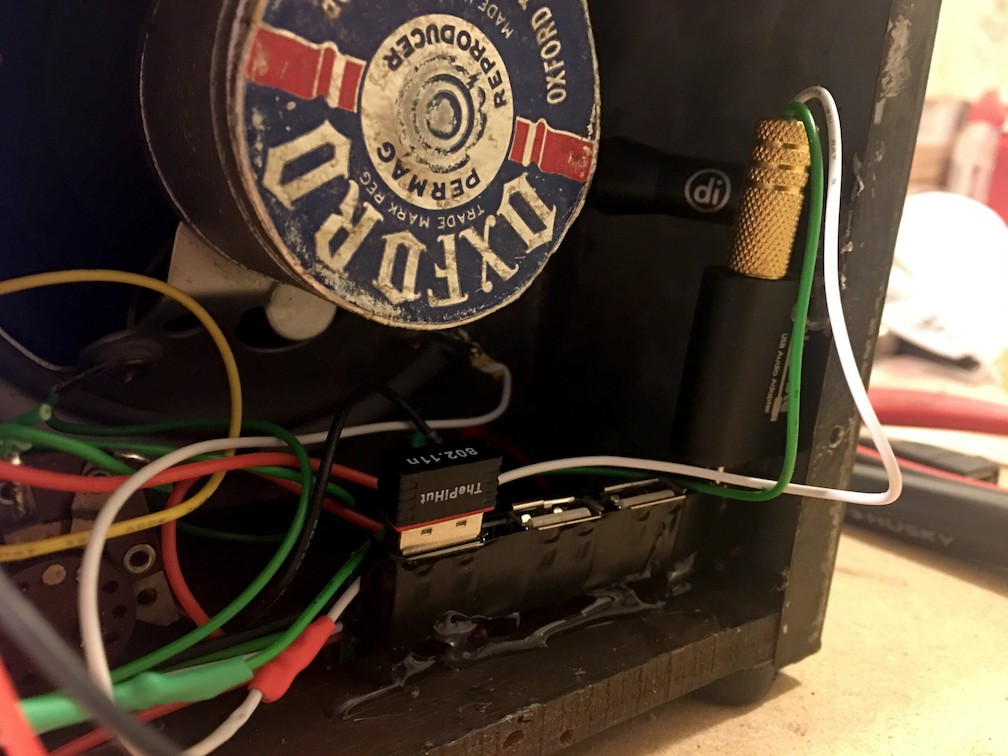 The microphone is positioned right behind the speaker. Talk towards the box, push the switch up and Alexa begins listening.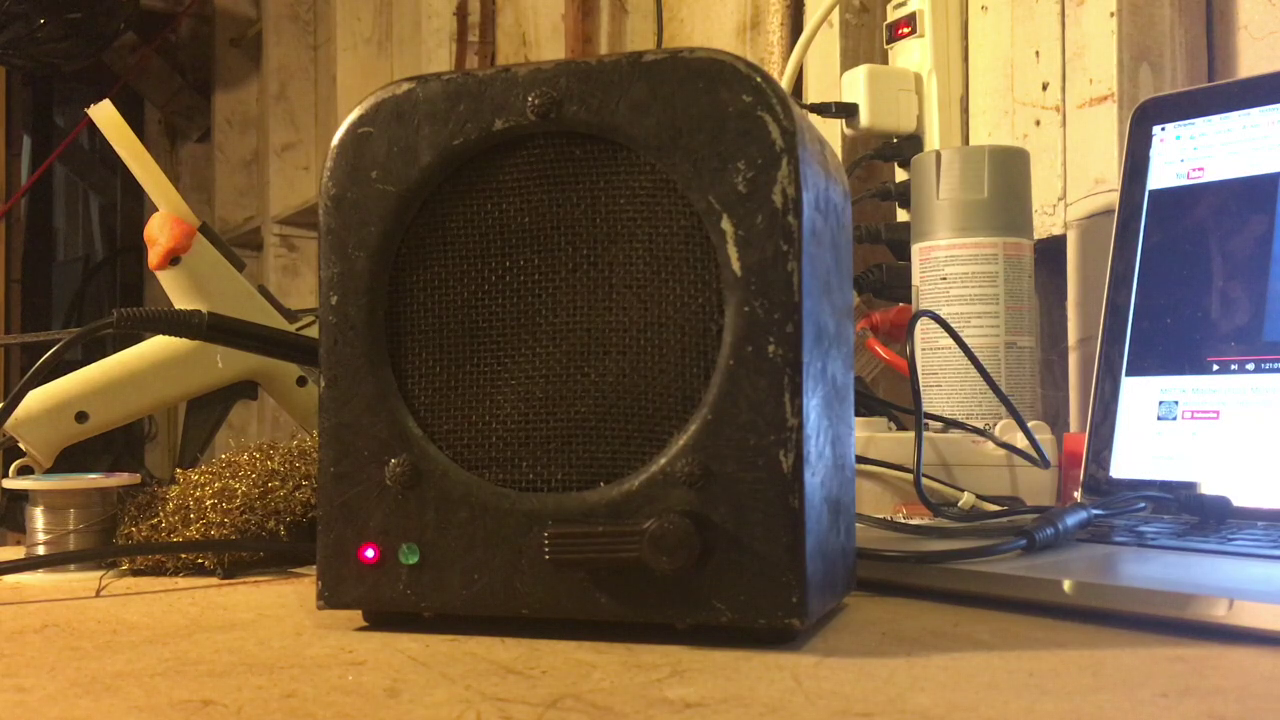 Here's the final product. I used the smallest LEDs I could find because I wanted it to look as stock as possible.