Who would have guessed?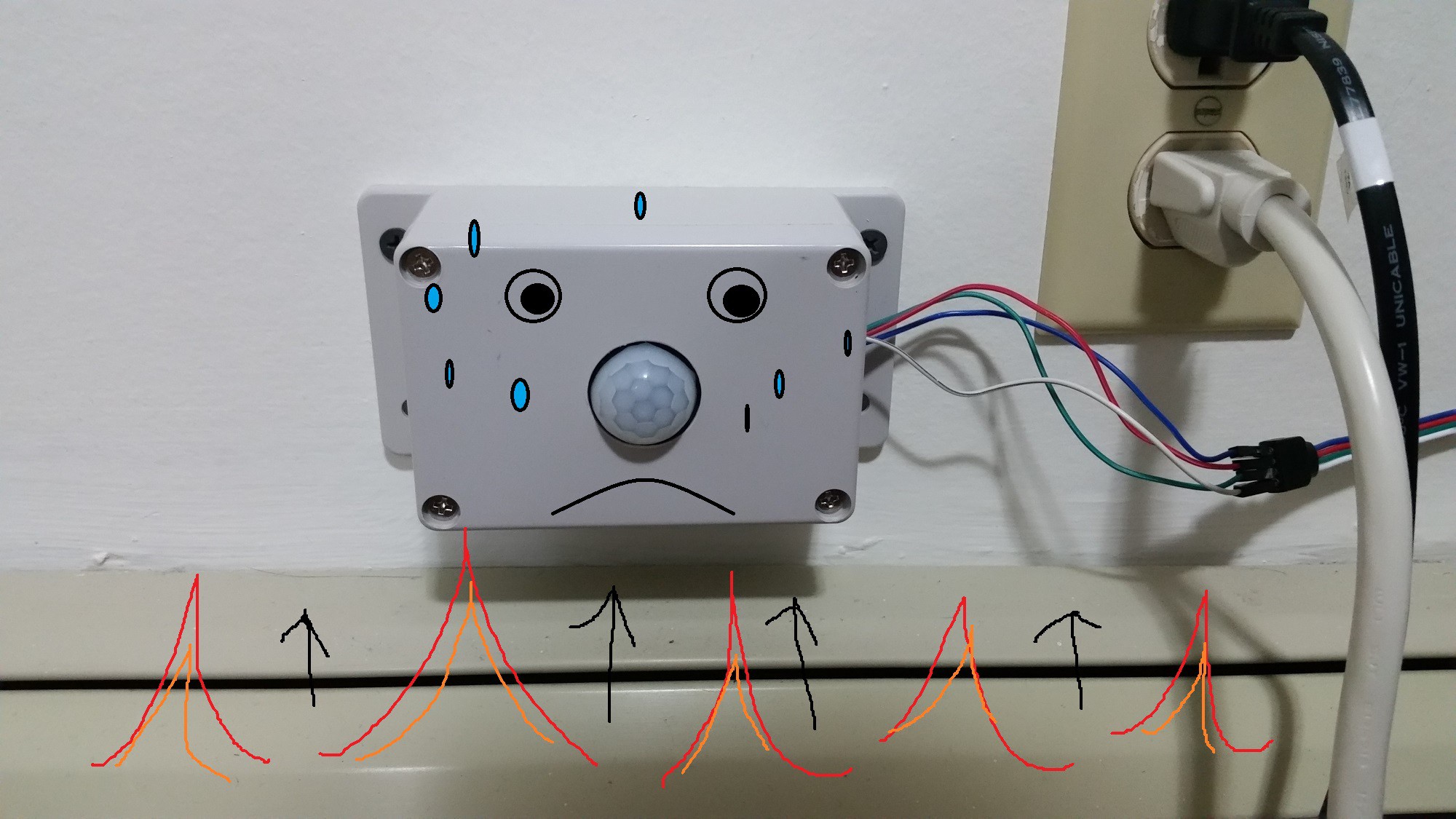 Heat signature representation
---
See that thing at the bottom of the image? That is the heating unit that runs along the baseboards of my apartment for heating. In the summer/fall, my apartment needs little-to-no heating, so the design worked perfectly. But now that winter has come (the Starks are always right eventually), the unit would run constantly in the evening when the heat kicked on.
I should have anticipated this before I chose a place for it, because it makes sense what it happening. The PIR sensor is sensing the heat and notices a varying IR background. I moved the unit from the wall and mounted it on the back of my nightstand about a foot away from the heat source. All working now!