I think I haven't mentioned it anywhere else before about this.
One of the main reason behind the creation of the fsociety keyboard is that I was planning to build a workstation as well. Reason is simple, I spend around 15 hours a day in the office almost everyday. I guess then my desk deserves some funky adjustment and some sort of master terminal control.
Below are some pictures after quite heavy works during my "vacation days" couple weeks back: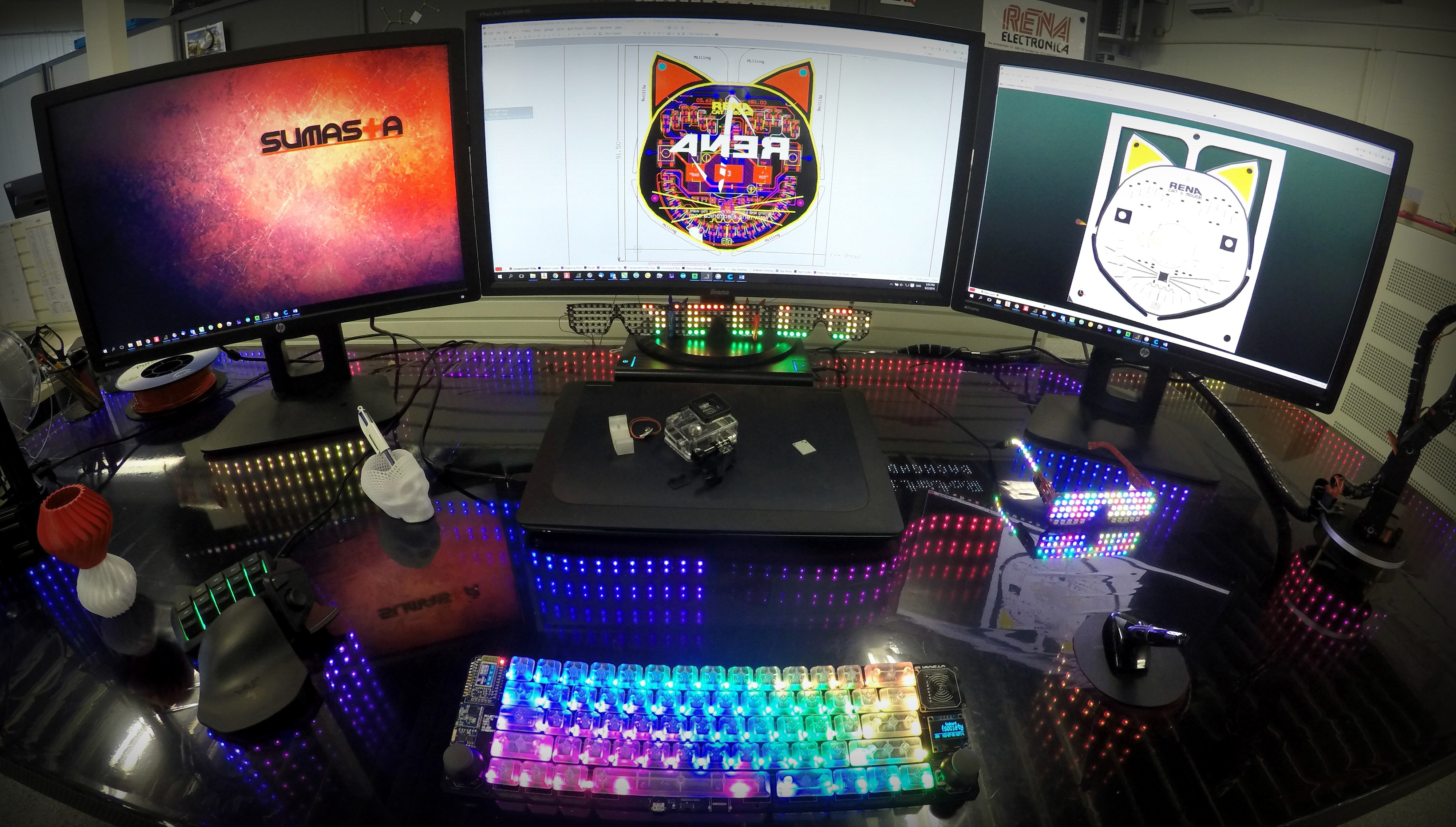 As you probably have spotted, There are:
3D printer on the left hand side
6-DOF robotic arm on the right hand side
Bunch of LED matrix in the front side
And of course, >1000 Ws2812b attached in and on the desk.
Ohh also the Infinity mirror as well :)
More to come!!!!
And guess what??
Because of fsociety Keyboard, I have full direct control of things that are around me; beneath a palm of my hands, in a single click, effective immediately.
I think I need to make another project page for the building process of the workstation as well (?) ^.^