It's been pretty ecstatic looking at the comments and feedback from the community about this project. Just under 24h since it was being post in the Hackaday Blog I've discovered a lot of people trying to make one for themselves as well. Couldn't be happier. :)
However, I've also heard some comments about having a wired version of it. Also somehow version that is easier to Solder. Well I guess, I will get you covered.
I've been busy in the past couple of hours trying to reshape the current PCB design and make it "Flexible". So with the same PCB board you can either populate it as it is described so far and make it wireless, or populate it with some other parts and make it wired.
So,, Here's the plan:
Current Version (Wireless Variant)
We use AVR (Atmega2560) with the help of Bluefruit HID. Battery on the back required. SMD Solering skills required.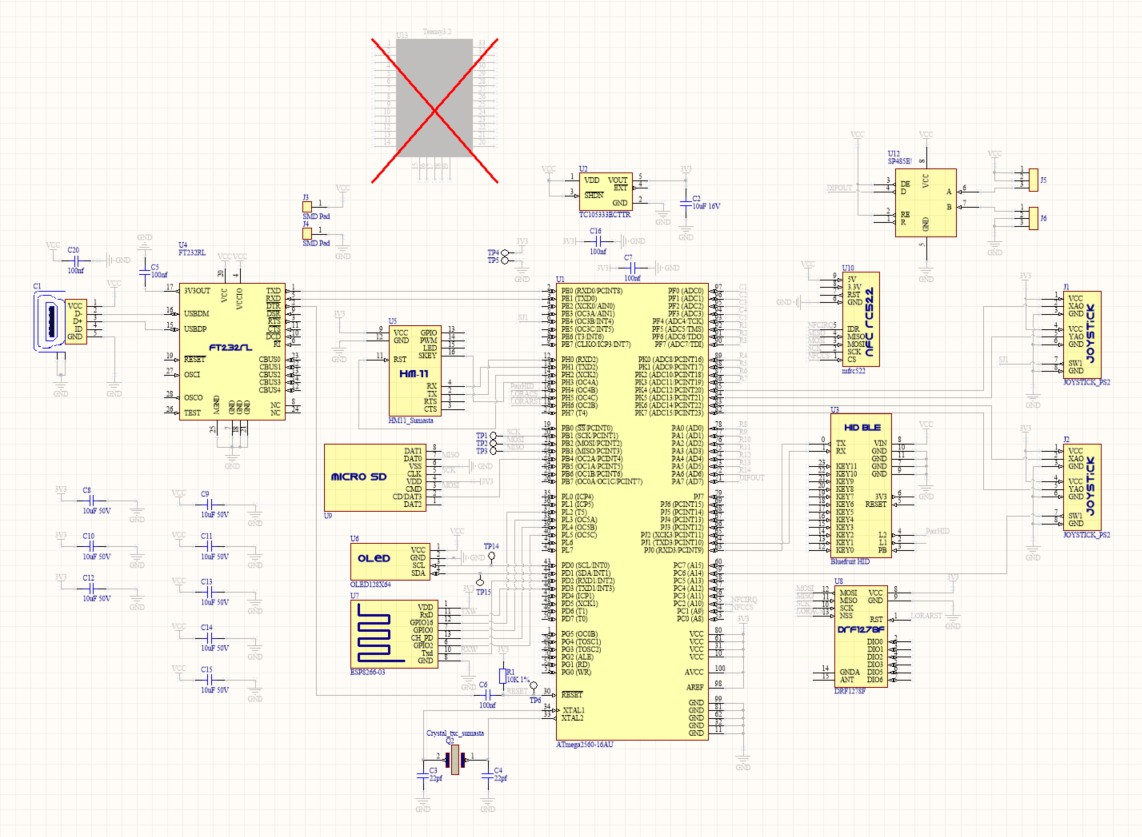 Proposed Wired Version (Wired Variant)

You can use the one-and-only, Teensy 3.2/3.1 board as a controller for every thing. This will cost you less Bill of Materials, and lot less complexity in the Soldering; No SMD soldering technique and tools required. But, yes, then you need to live with cable flying over your desk. See below for preview.

So, if you want to make the Wired version without worrying too much about the nitty-gritty of SMD soldering. Please hold on. I will try to post the updated Gerber by the end of this week. I will possibly order as well and giveaway some for the eager ones :)