Maker Faire Eindhoven.

What a weekend it was. I've been to several Maker-Faire in three different continents, but yesterday was my first time attending Maker Faire in the Netherlands (Yeah, the country where I've been residing in the last 5 years). The atmosphere was amazing and the enthusiasm was all over the place. Didn't realize there are so many makers just around the corner. I strapped myself with the F/society Keyboard, RGB glasses and riding Electric unicycle all along the event, had to say even as a visitor I attracted quite some attention. :)
But but but.... the highlights of the event was meeting the one and only; Anouk Wipprecht. Yes, one of The Hackaday Prize Judge for this year event. She gave a talk as well as leading a Make-athon during the event. I actually joined the Make-athon on the second day and it was such a pleasure to be guided, helped and mentored by her. Thanks Anouk!!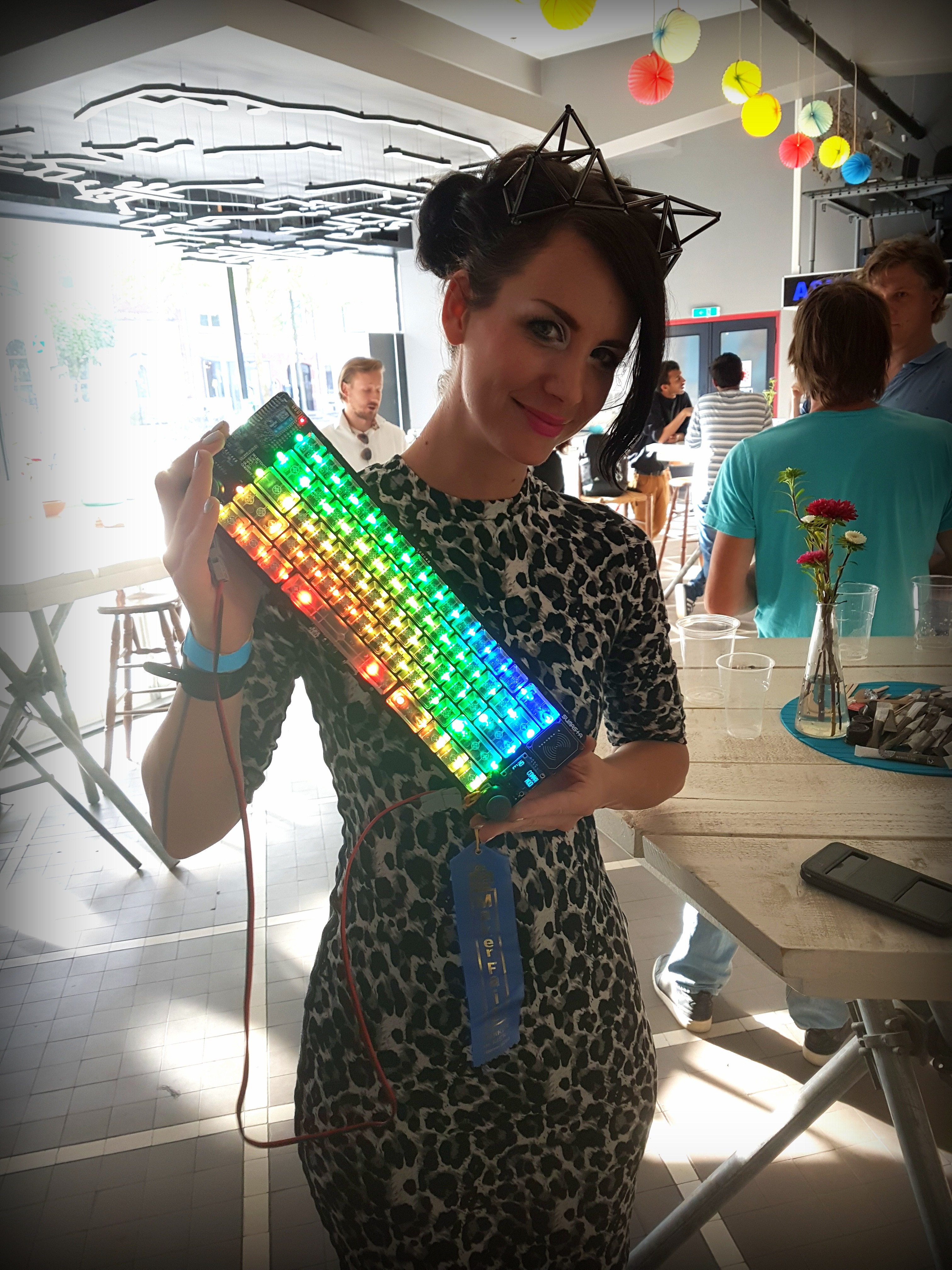 Firmware

On top of that, a small follow-up update. The pre-release firmware of this project is available on Dropbox. There are still quite some clean-up will be done. Hardware pre-configuration also will follow.