The following design is the one we have settled on in the second iteration of the chair.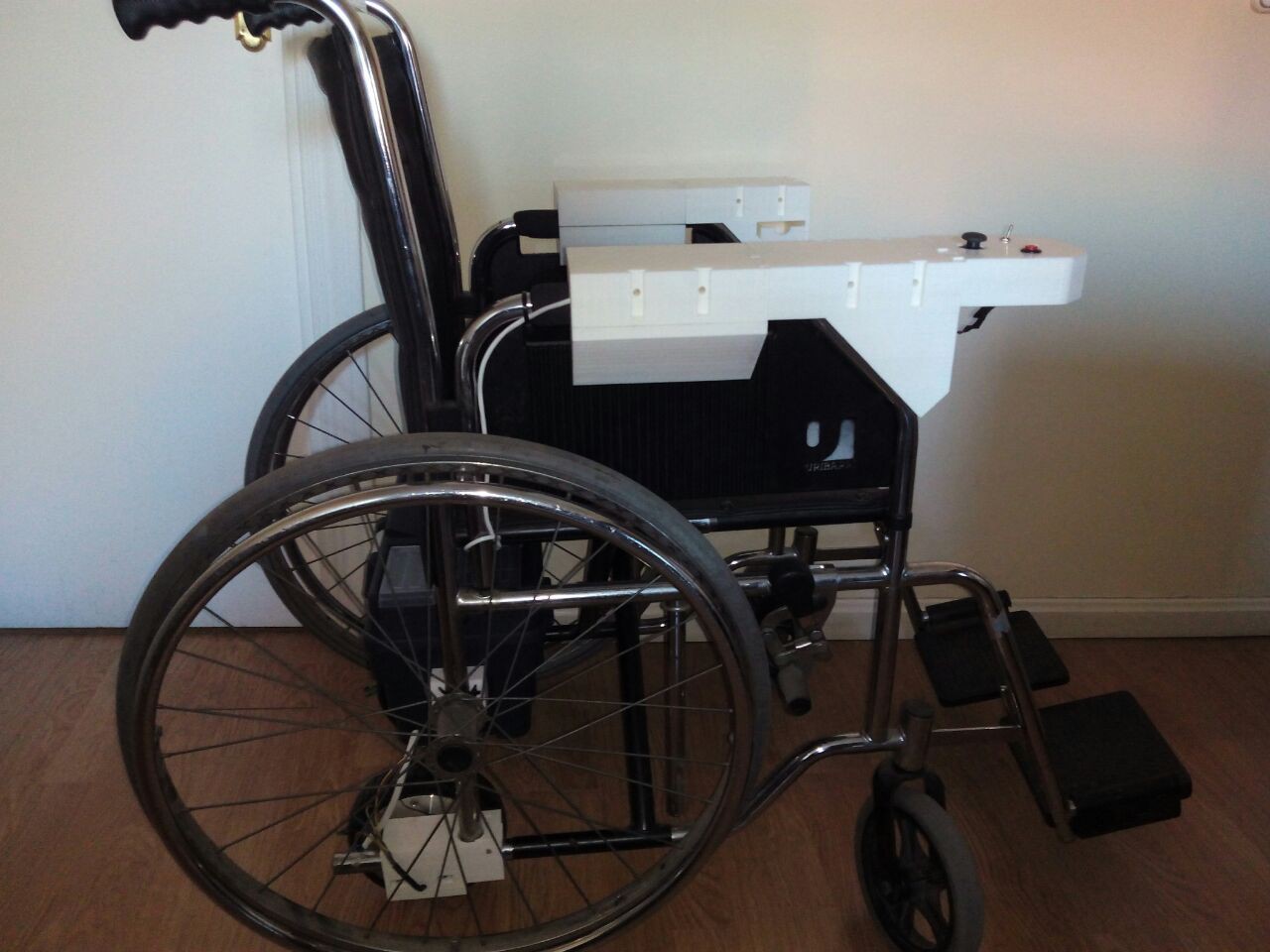 We decided that the driving wheels needed to be attached under the original ones, so all four rollers would be aligned and the chair would be able to pivot effortlessly. In the end however, we compromised and placed them a little behind the axis in exchange for a fastener with a simpler design, and thus stronger due to reduced stress points. The resulting piece is both simple to assemble and strong enough to support the wheel in the air.
This implementation however meant we needed to fully disassemble the hoverboard. We decided that the best route to take was to buy a sturdy, off-the-shelf toolbox, secure the battery and motherboard inside and mount the whole setup underneath the seat, thus keeping all the modifications in the inside and maintaining a reduced footprint.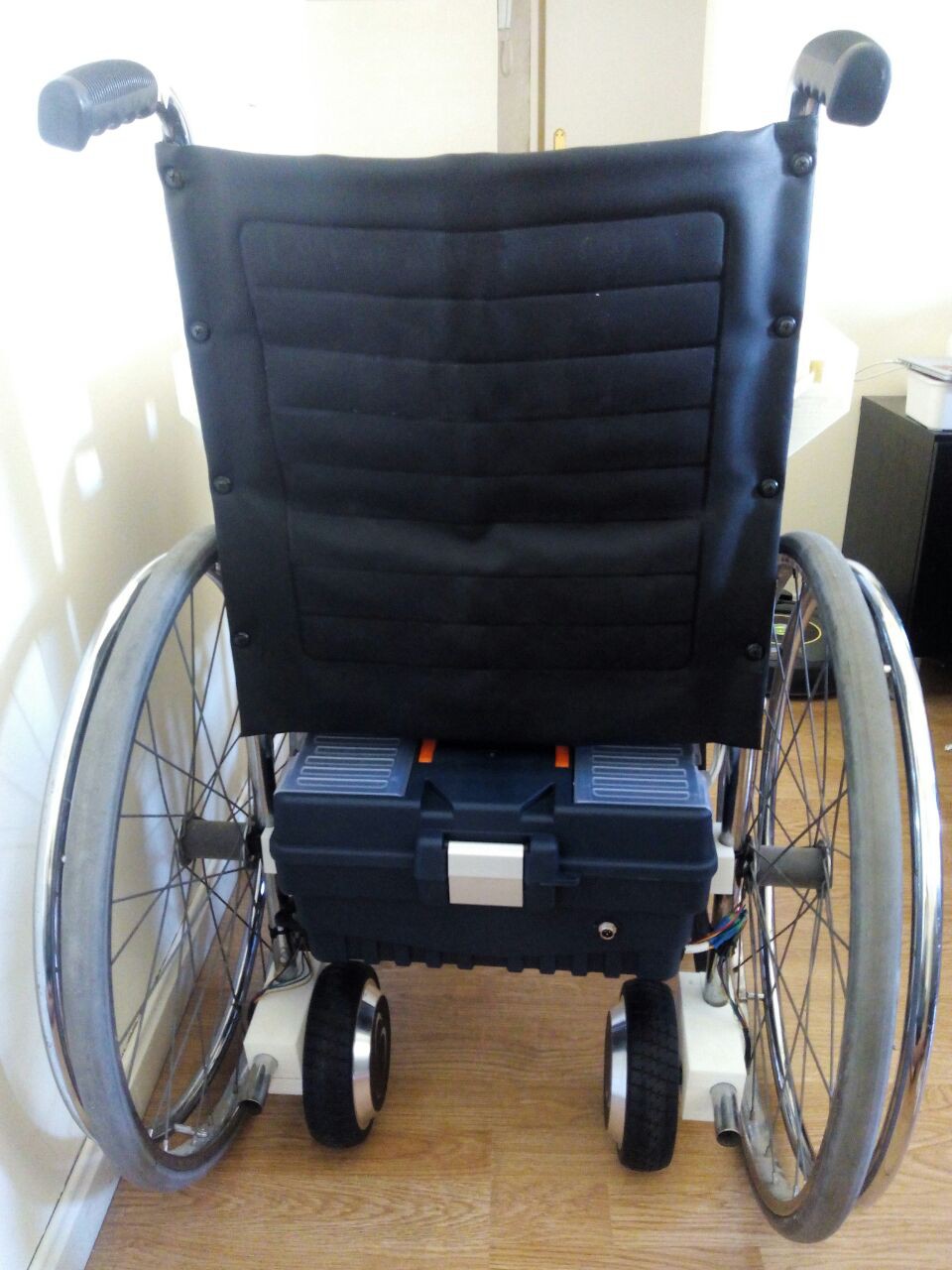 The last big change we implemented was the armrests. Since we needed to add some sort of control pad to the chair, we decided to go for it all the way and designed the complete set to make it wider and more confortable.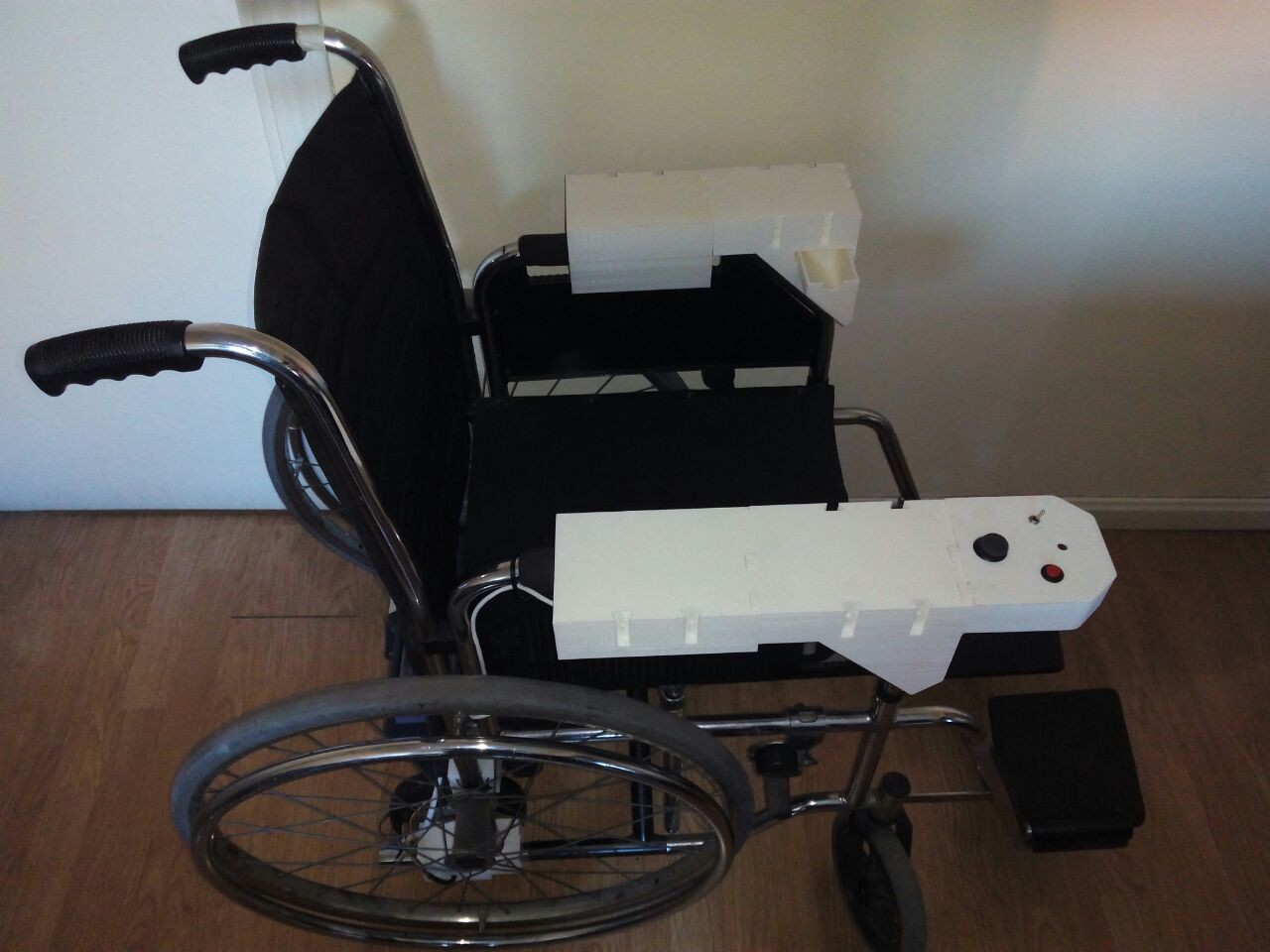 In following logs we will describe in more detail each part, since doing so here would make this post a bit too long!