As mentioned previously, we decided to design and print the whole armrest, instead of just the control panel.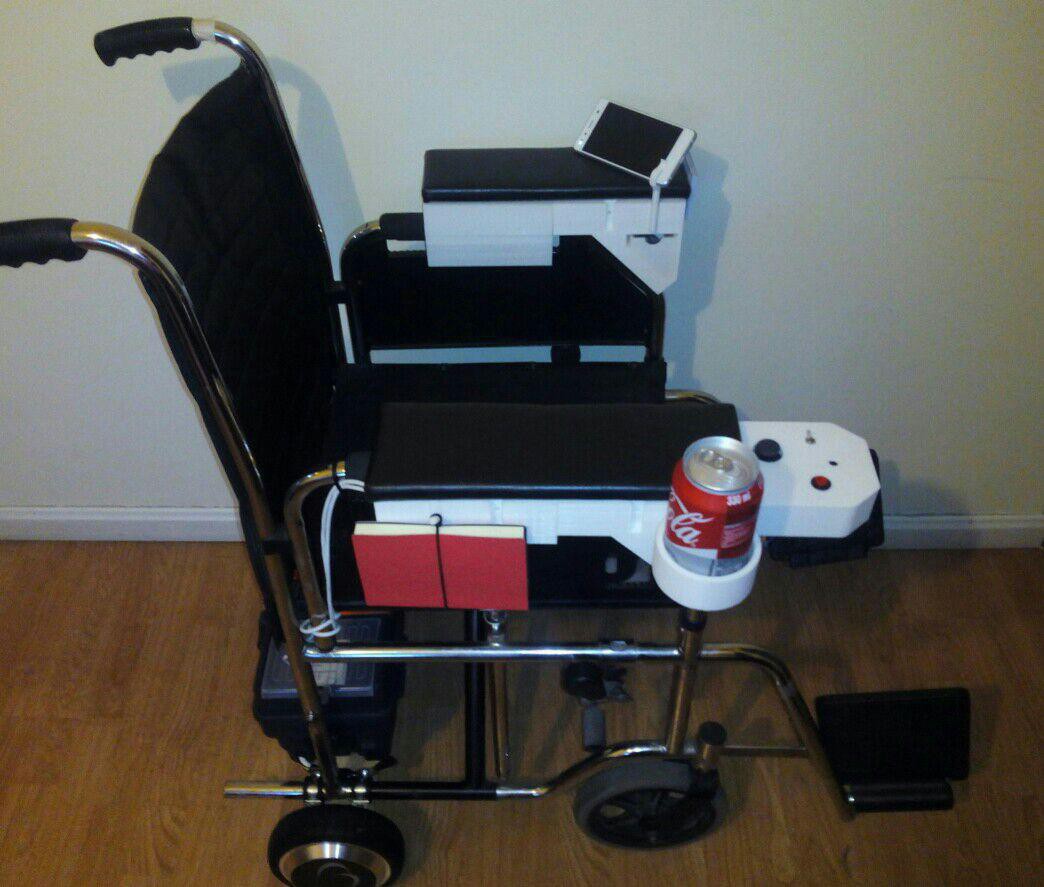 Apart from an aesthetics and comfortability point of view, we wanted them to be useful. That's why we designed them with hitches on the sides which allow us to connect different accessories, such as these shown in the picture below.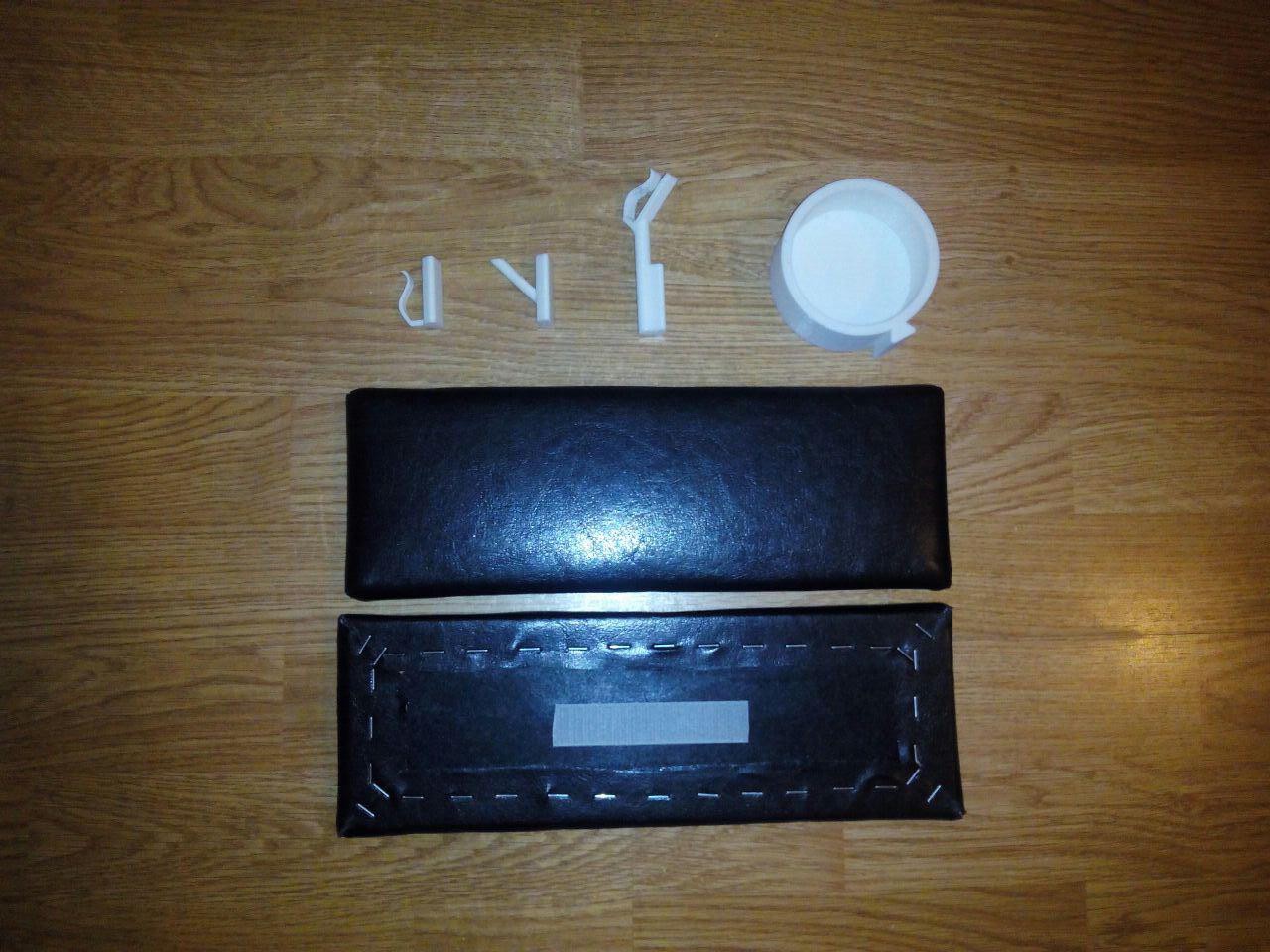 They are, from left to right, a business card clip, a hook (to hold bags, notebooks, ..), a phone stand, a drink holder and, below, two cushions for the armrests made by my parents (thank you so much!). You can see here another picture with all these accessories put to use :)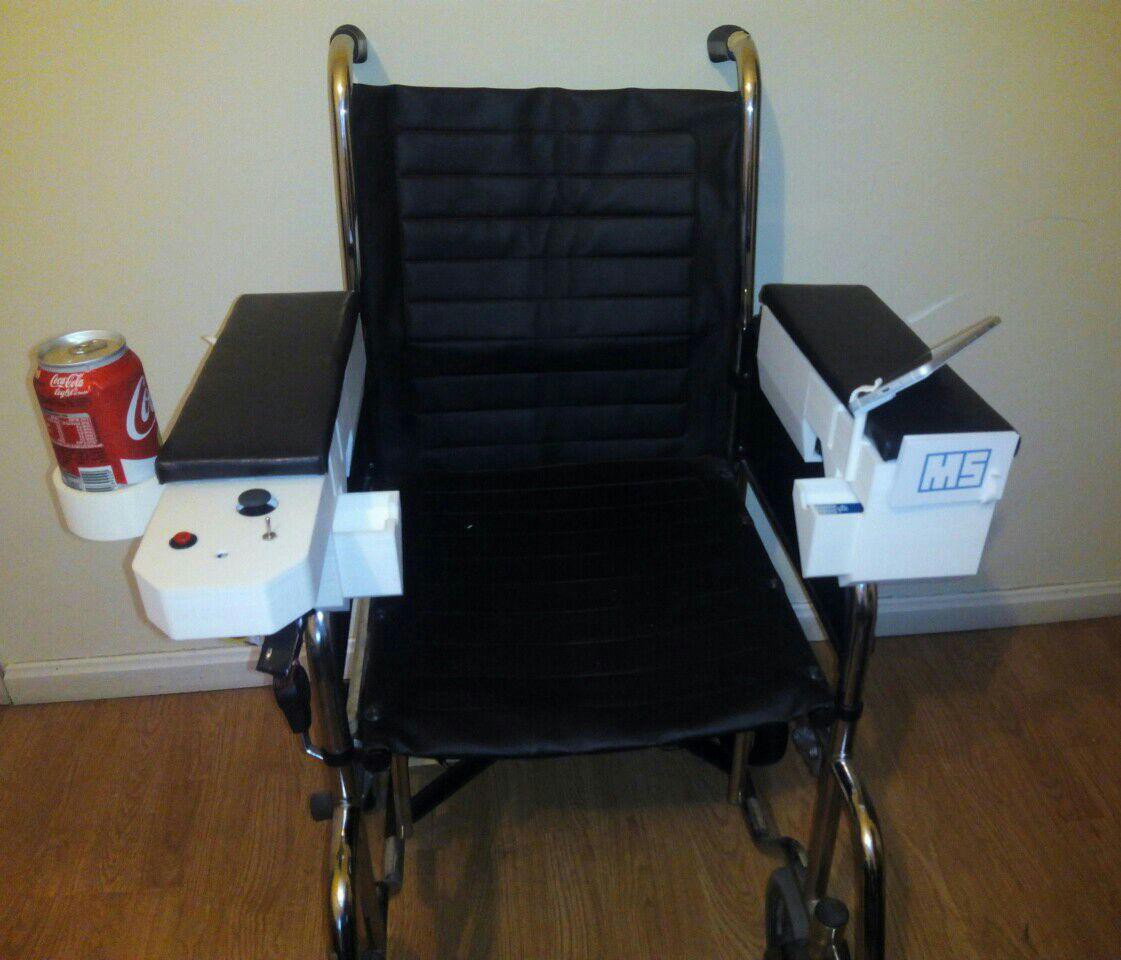 Apart from the hitches, the armrests have two small drawers to store cash, gums, keys, ... all those things that would be uncomfortable to have on the pockets while sitting on the chair.
These are just some examples but the possibilities are limitless. What would YOUR chair look like?