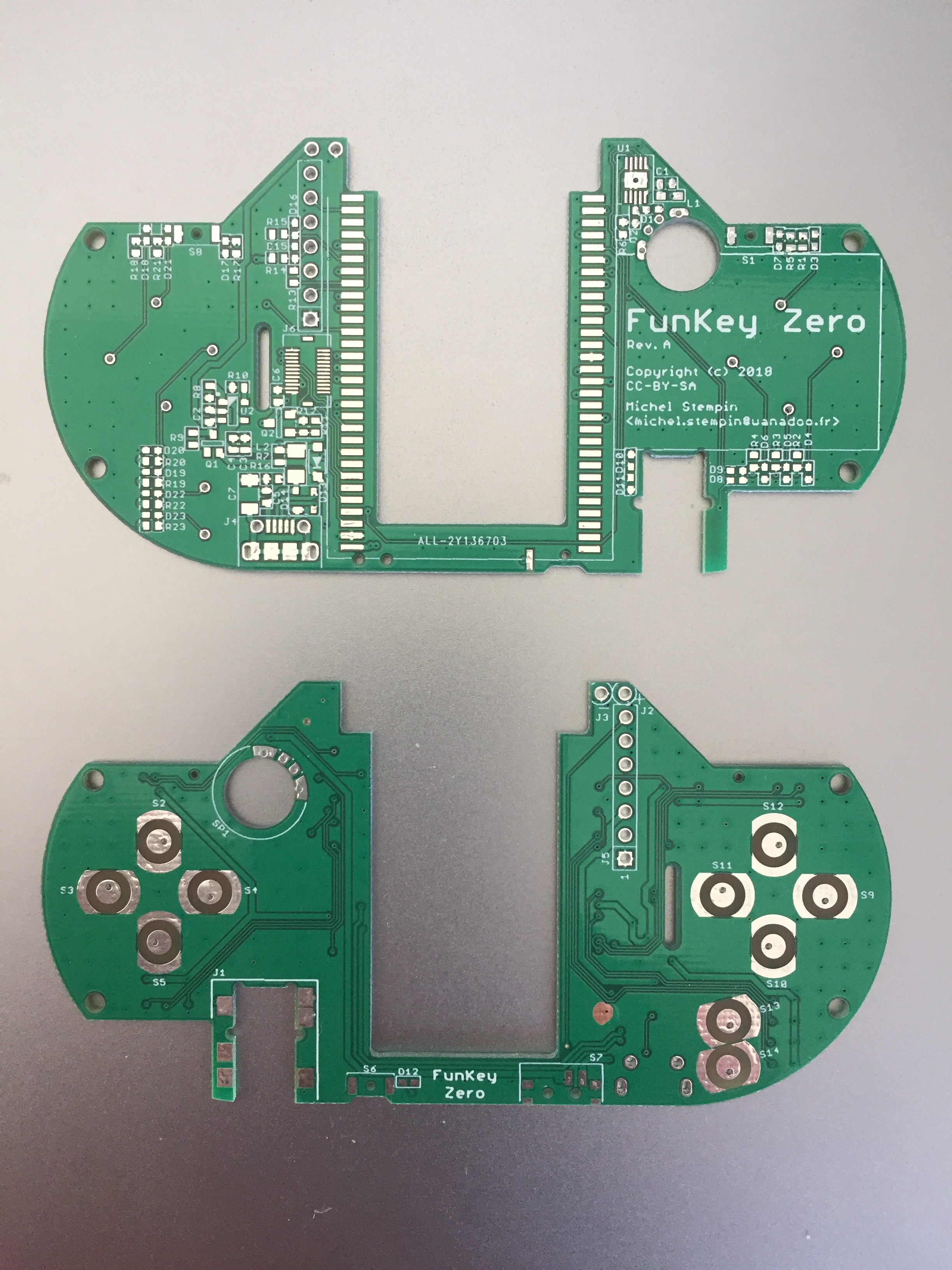 Thanks to AllPCB, we received the 5 (actually 6) PCBs in less than 1 week!
They look beautiful, the slot for the screen flat cable and the hole for the speaker are non-plated as requested, the oblong slots for the microUSB connector are just perfect too.
Now is time for some serious soldering work!