I have already covered the test of hFE + leakage of Ge transistors there but since I bought the handy device seen below, I use it very often ;-)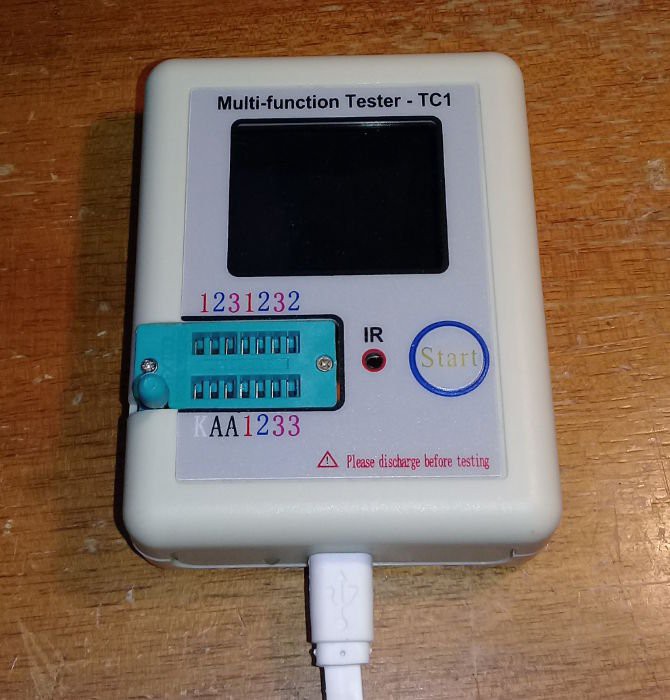 The transistor test mode is particularly interesting because it provides data beyond the old hFE. It's good at spotting "lemons" and in the case of the AF240 I had a surprise :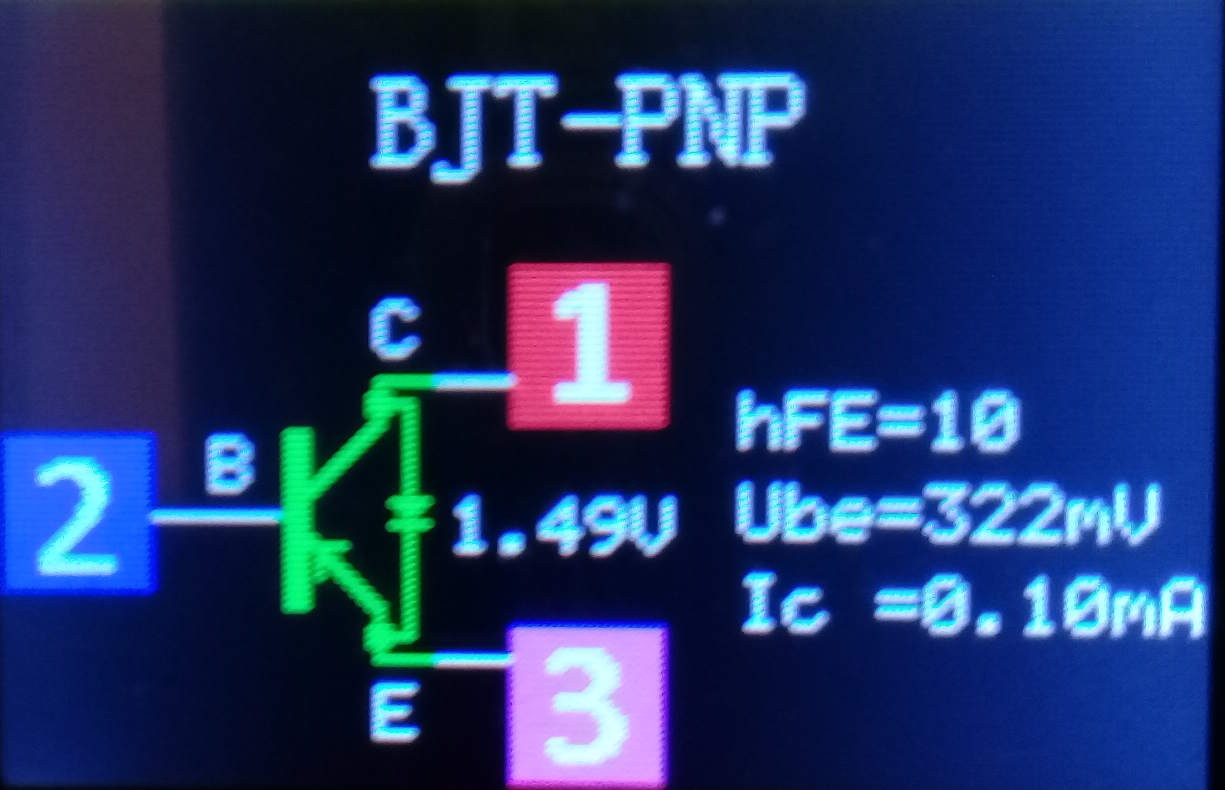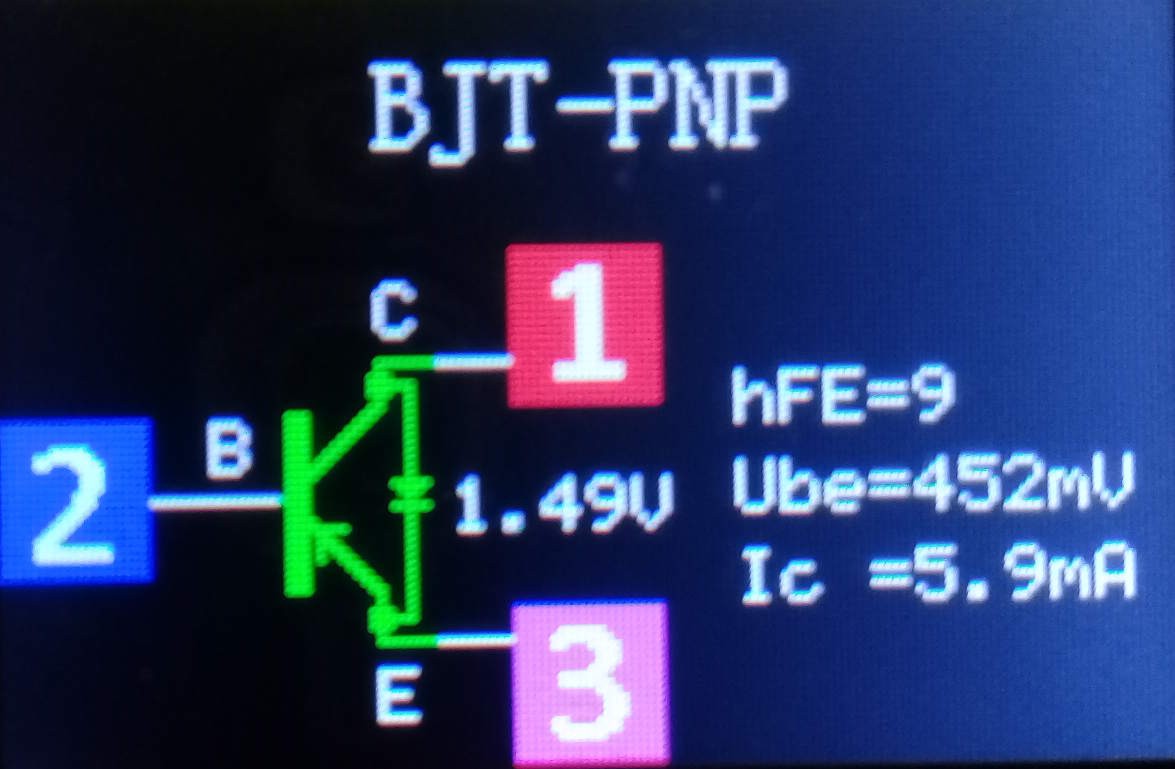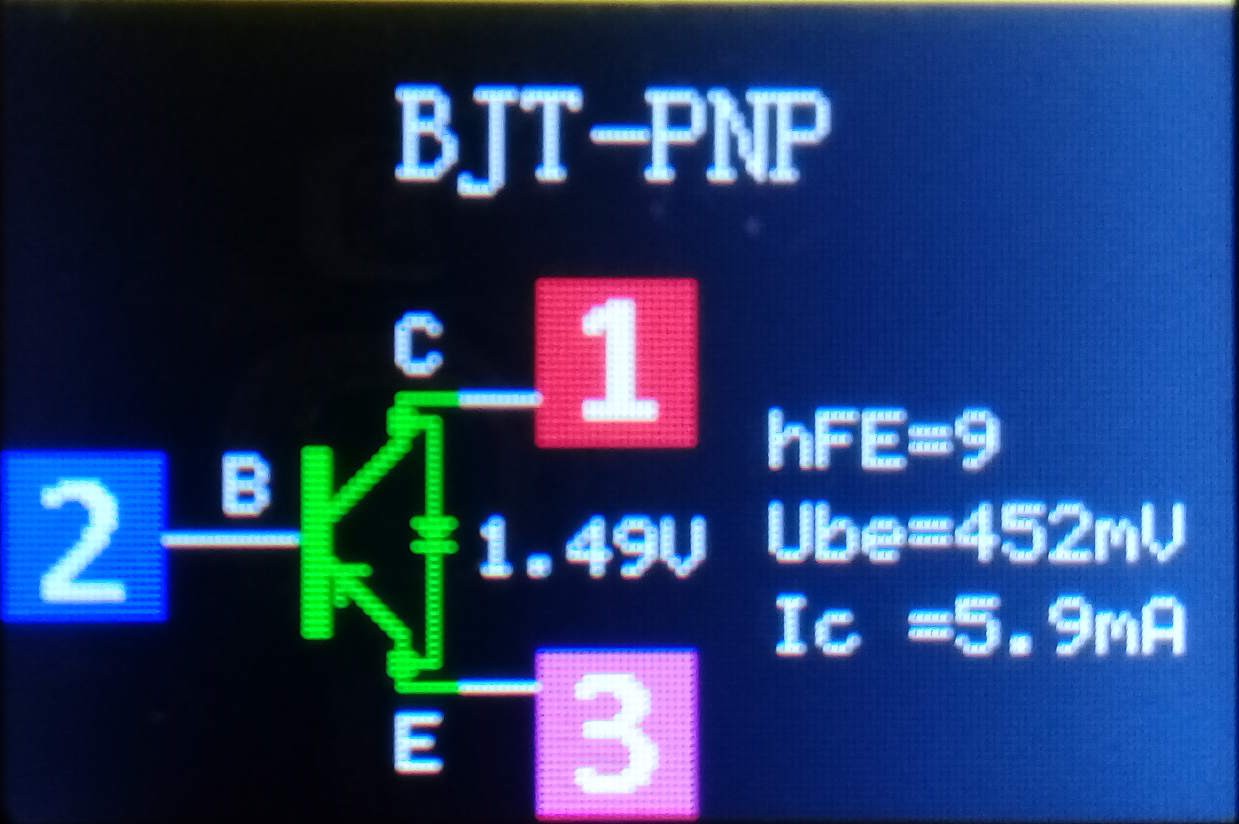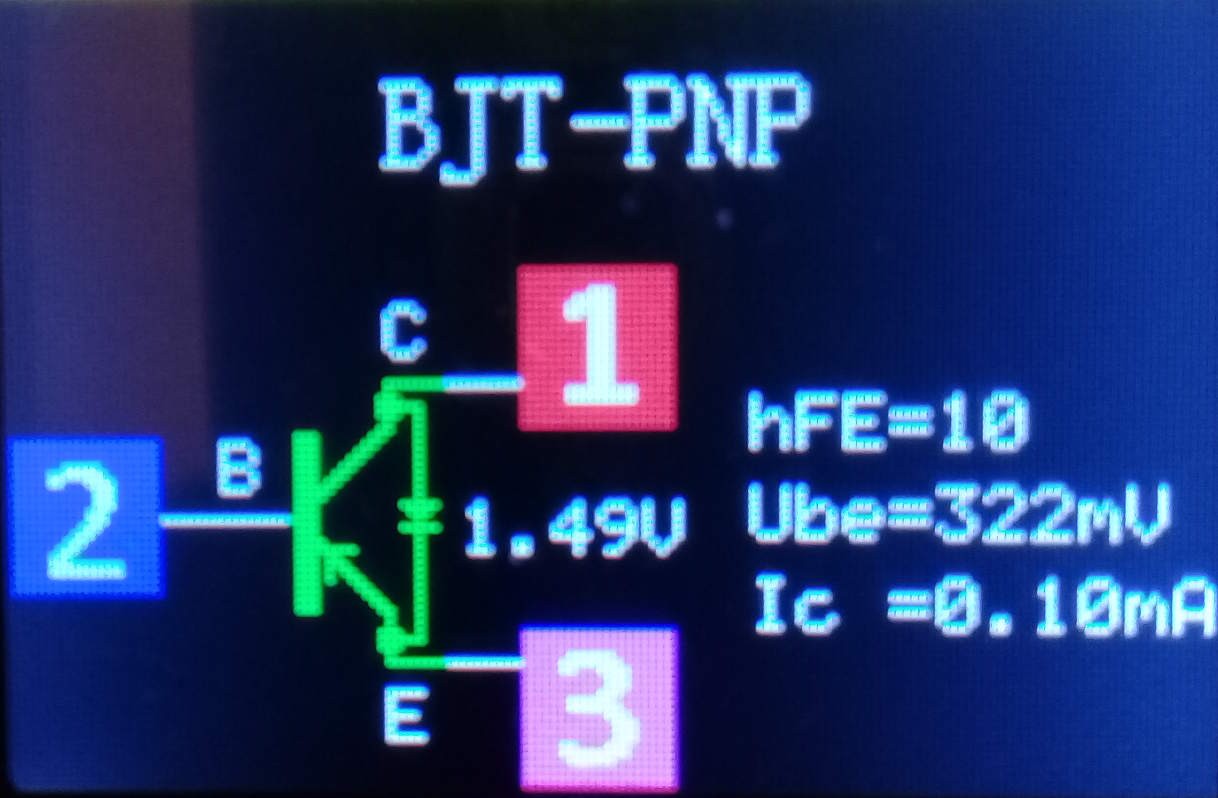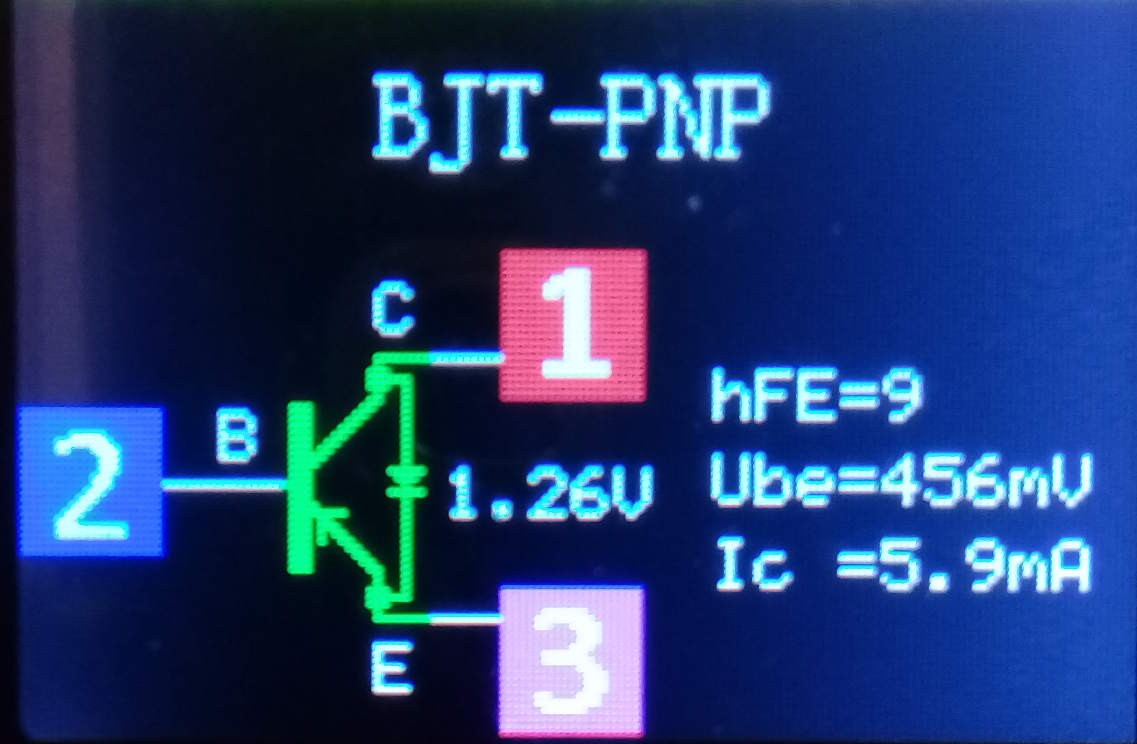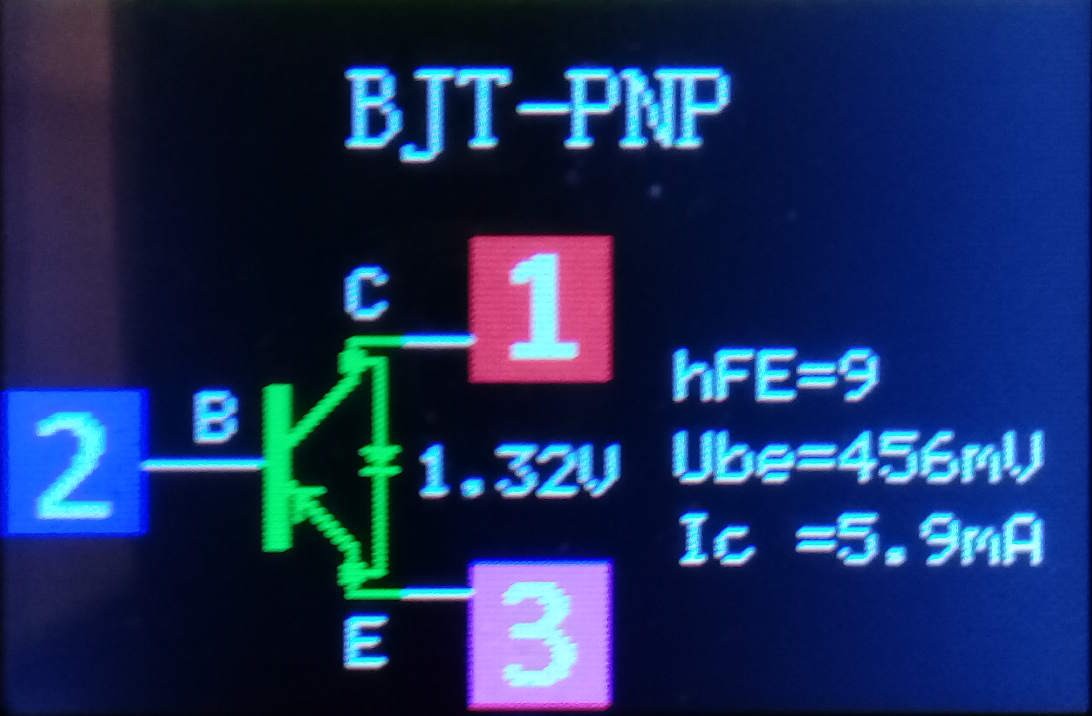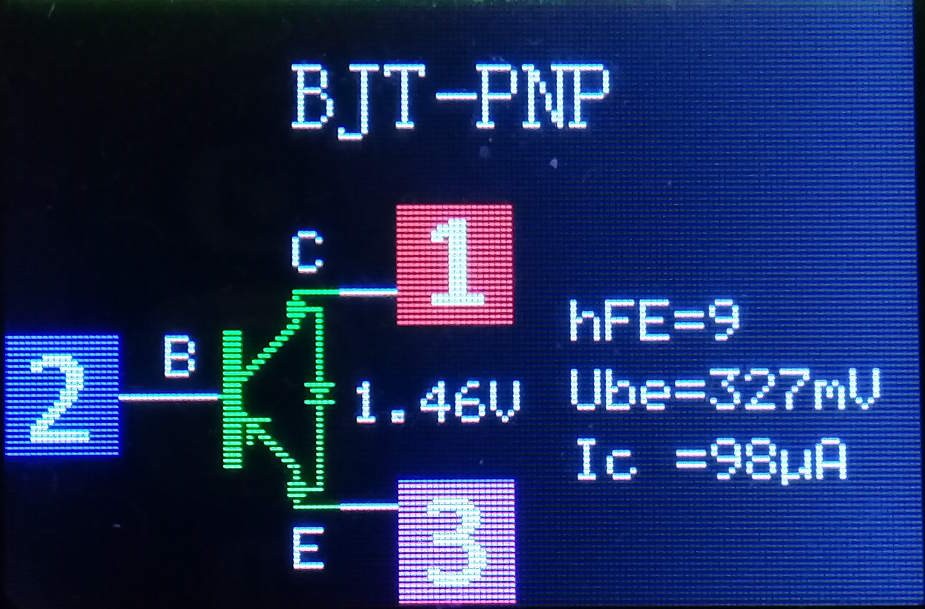 The gain is consistently low, between 8 and 10, and it's rated at 25 though the datasheet might use a different measurement circuit. But it's low. And quite bounded.  Ic is rated at 10mA (yes it's a low-power device) so the base requires a 1mA current to get things going...

The Ube varies between 0.32V to 0.46V, more than the other Germanium from other batches and other types (often as low as 0.1V). Increasing this value is probably the cost paid to have no detectable leakage current, but I'll live with that for the project in question.

But the emitter-collector diode is new and unexpected. The forward voltage (between 1.2V and 1.5V) should never happen in a normal circuit but... the diode should not exist anyway, right ?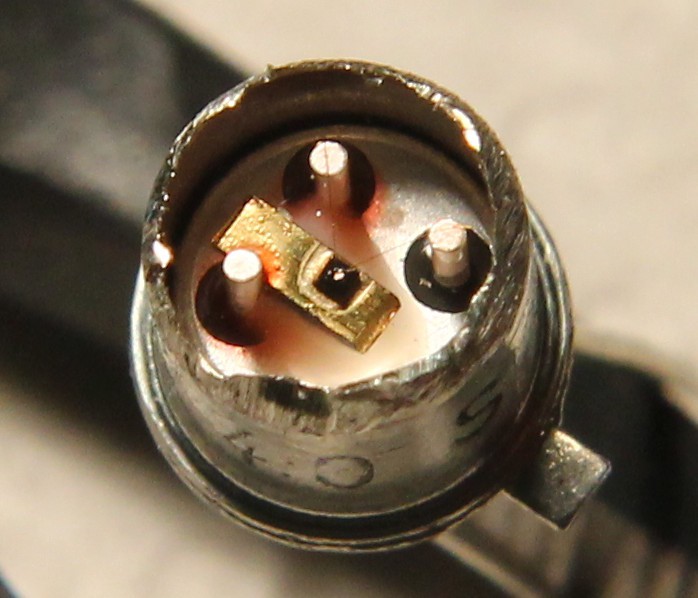 I see no mention of this parasitic behaviour in the datasheets (here its sibling, the AF239)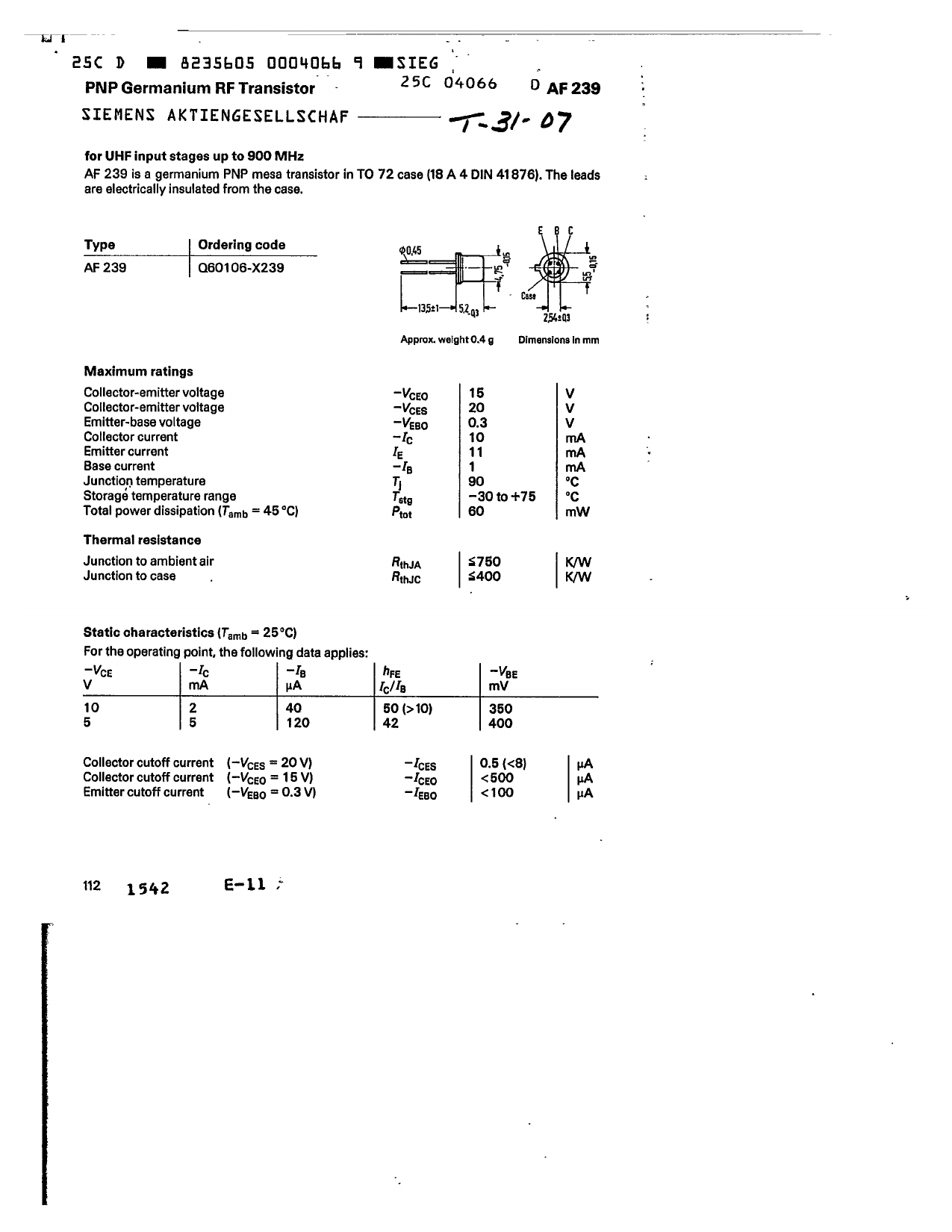 Note that Ib must be < 1mA. This is a very fragile part.

As you might remember, the AF240 is a "mesa" type, made with epitaxial deposition. It's designed for the fast ft=500MHz and the supply is reduced to 15V max. I wonder what causes/creates this parasitic diode, that is usually found in MOSFETs.
____________________________________________________
Edit:
As discussed in the comments, it appears that the 1.3V diode is in fact 2 diodes in series :
the normal base-collector diode at approx. 0.3V
the normal base-emitter diode is approx 0.3V too but apparently in parallel with the unexpected reversed 1V diode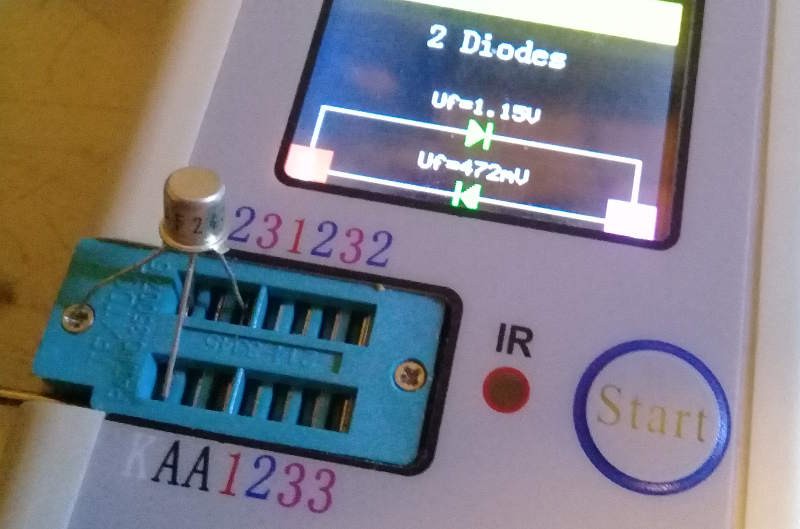 The new hypothesis is that this could be the breakdown voltage of the base-emitter side, which would be lowered due to the tuning for speed. So this would be a side effect of the intrinsic fabrication process of a speed-oriented part, as the photograph of the internals show no diode.
Now I wonder if/how other UHF transistors exhibit such a parasitic diode and what their value is...
Can anyone chime in ?
Anyway, the AF240 seems to be precisely appropriate for ECL operation, with its low gain, low operating voltage, low current, undetectable leakage, and the 10mA rating almost gives it away.