The question of soldering the pins raises the issue of thermal damage, so I looked at the fabrication of the "mesa" type of transistor. I have found quite a lot of informations (thank you Google) but nothing beat "looking by oneself". So I opened on transistor and struggled to make a suitable picture, without dedicated tools...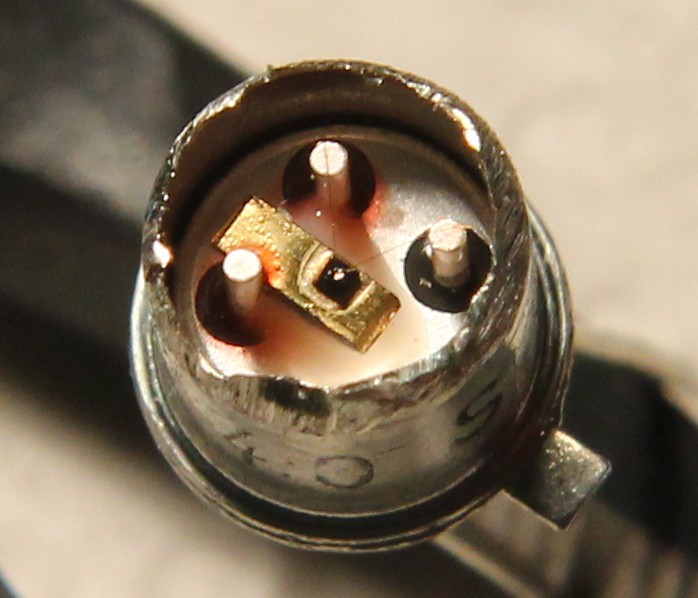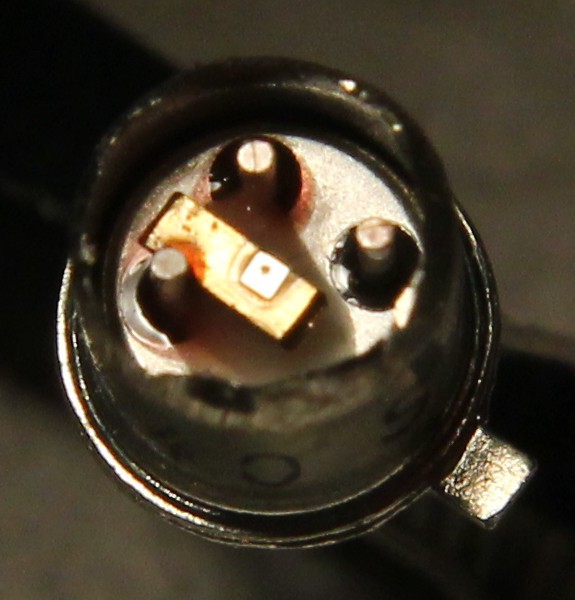 The wires are really thin ! And they meet at almost the same place, it's hard to distinguish even with optical help...
There are 2 wires, connected to 2 pins. I believe that other than mechanical stress, it's fine during soldering. The wires are straight and can break but the heat might not travel enough through it.
The other two pins are a different story. The "can" pin (who can tell me where to solder it ???) can take the heat but shoudn't get too hot, for many reasons.
The fragile part is the collector (?) : it's the slice of germanium that is directly bound to a pin, and that might propagate the heat to the whole semiconductor. This is the pin to protect with a thermal clamp while soldering...
I broke a few parts but this analysis should help me avoid damage during assembly.
And i still don't know what should be connected to the "package" pin...