I use the Solidworks CAD software to make the switch interface design. There are two different versions: one button and two buttons. The CAD file is also available on the GrabCAD and Onshape for anyone interested in making modification.
Since I use the Lipo battery with a charger for the first prototype. I make a hole on the side for the USB-mini charging connector. I put two 3.5mm jack on the other side for additional switches that have the universal 3.5mm plug, such as sip-and-puff, chin-switch, infra red switch, or EMG switch.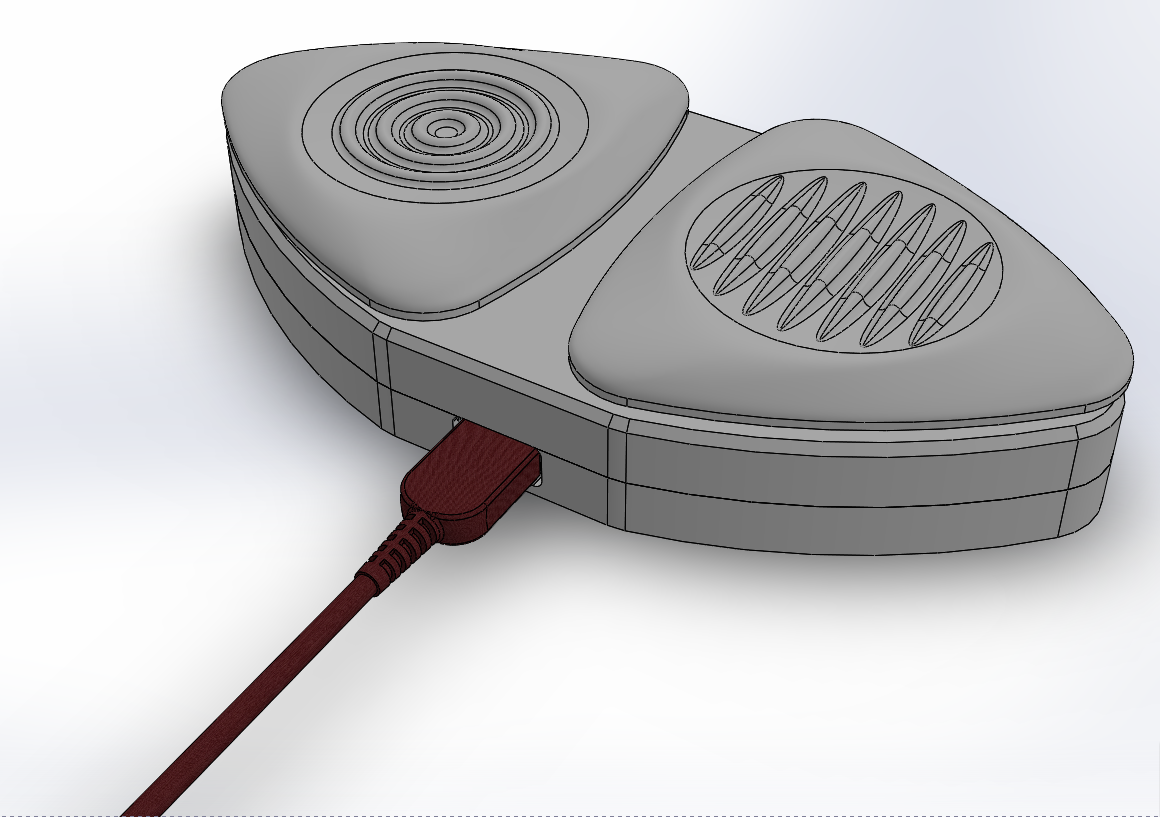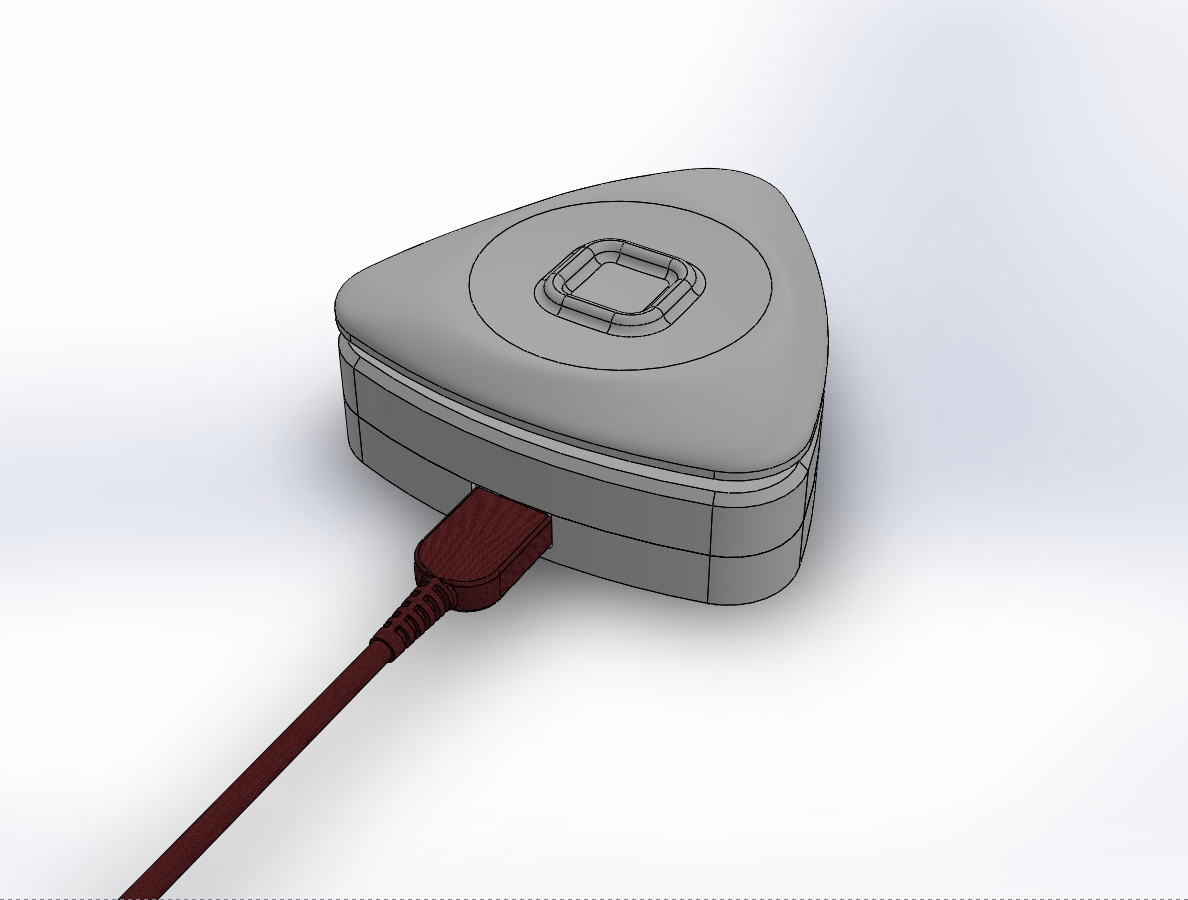 I made different textures for the button cover to facilitate the memorization of key functions. In addition, it also helps people with vision impairments to quickly recognize the keys. For example, the linear patterns can indicate menu and the circular button can represent click or selection. The square on the one-button version can be the home/start button. The button covers are interchangeable based on the button functions.