After cleaned up the 3D printing parts and received the online ordered components, it came to the time of putting everything together to see how things fit or not.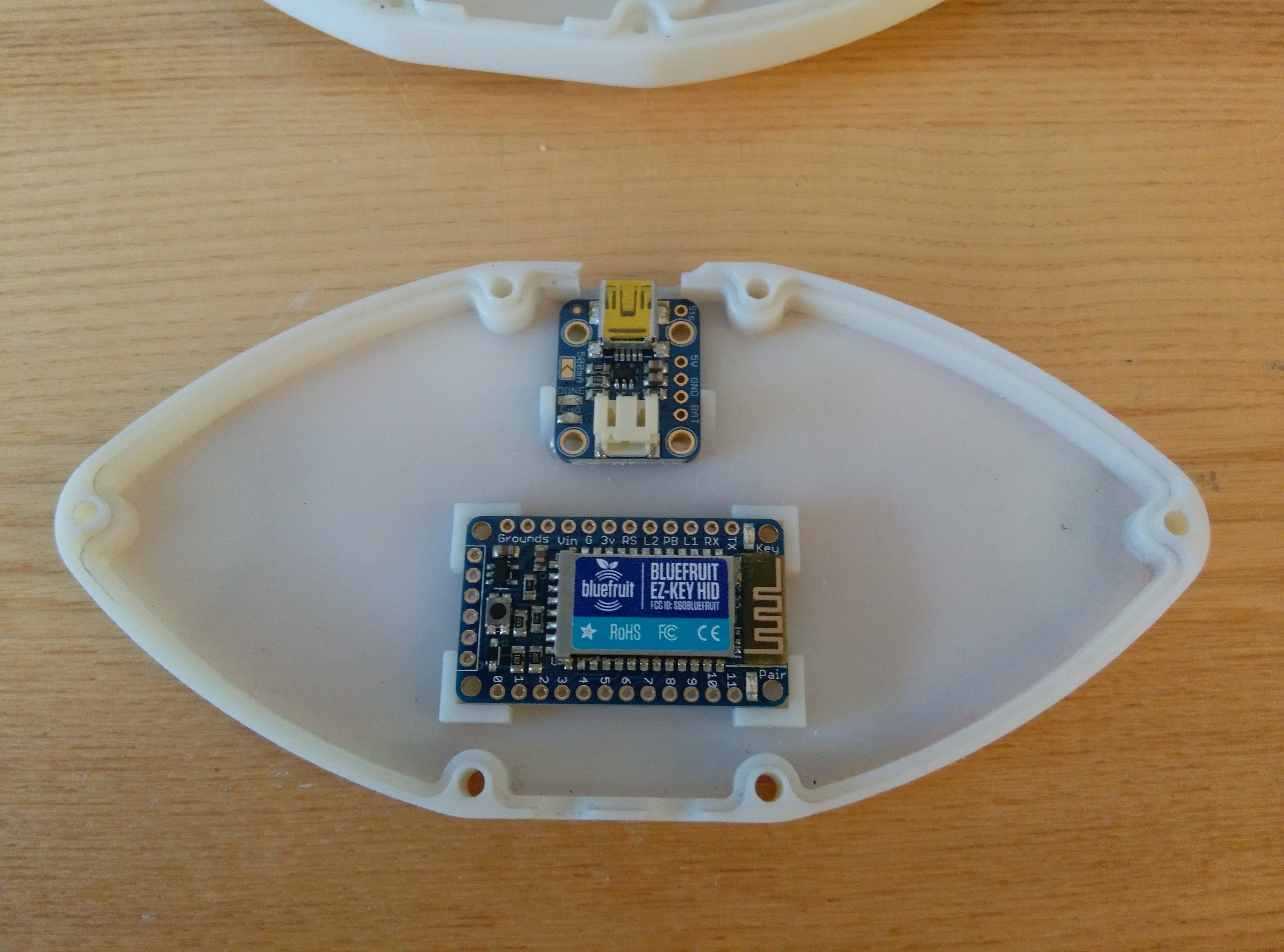 The Bluefruit EZ-Key is really tight-fit to the frame. I have to trim a little to be able to push it in. The charger I got is different than the CAD model I found on the GrabCAD Adafruit parts library. So I just removed the backside and double-side taped the charger to the chassis.
The push button and the 3.5mm jack fit really well. Not much modification had done here.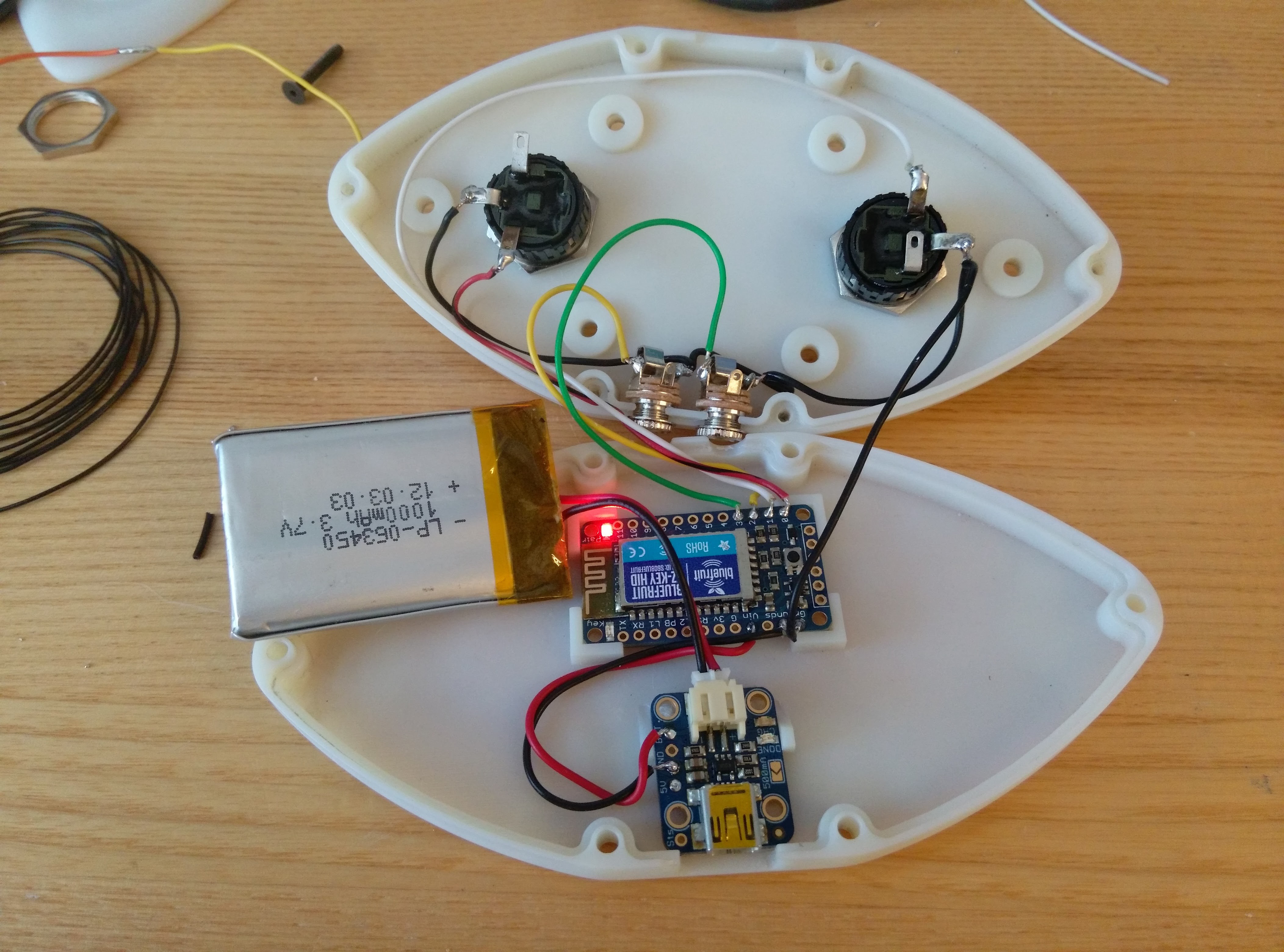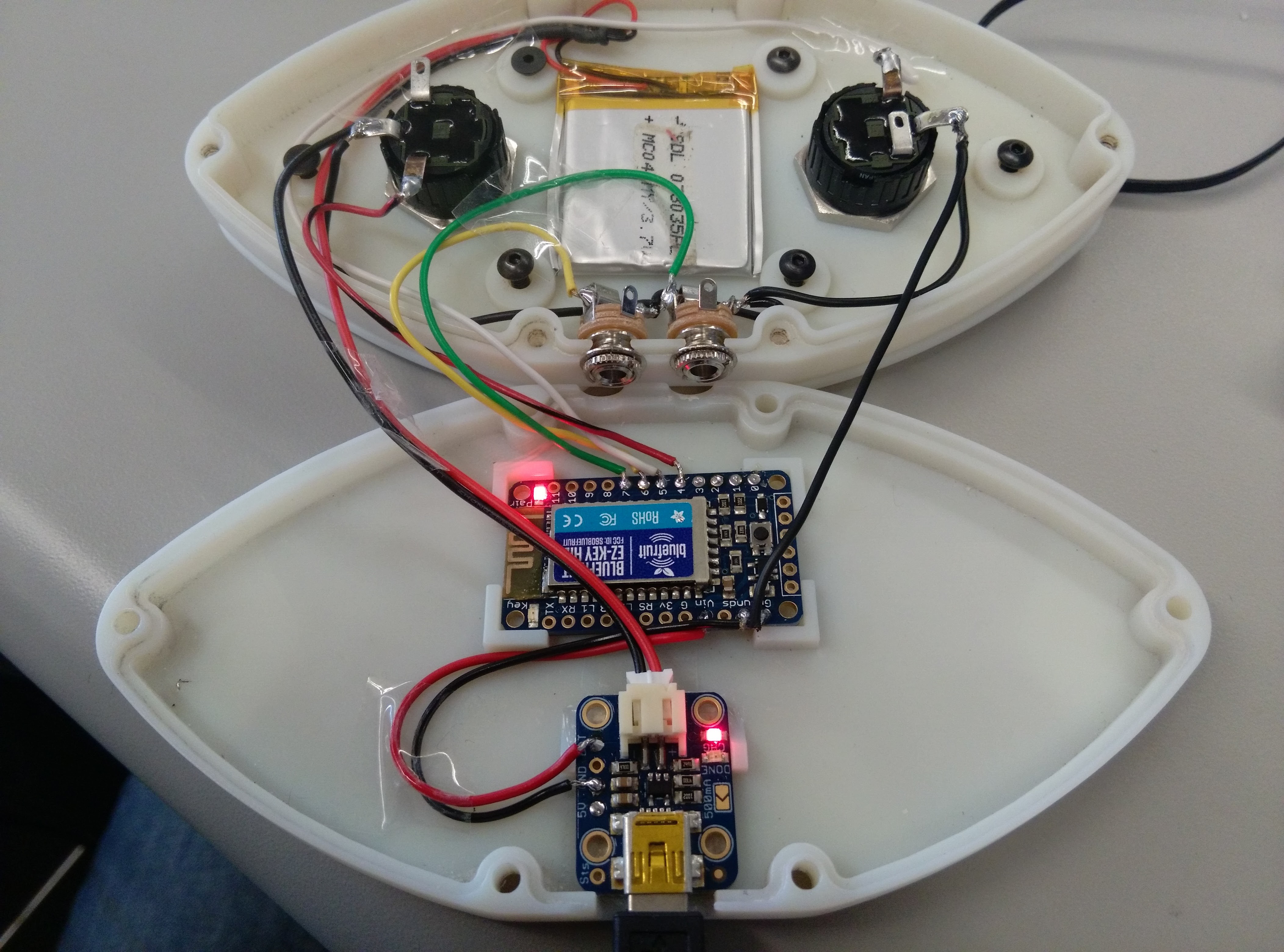 After following the schematic and soldering components together, I realized the Lipo batter I got was too big. So I changed to a thinner battery. I used clear tape to stabilize the wires.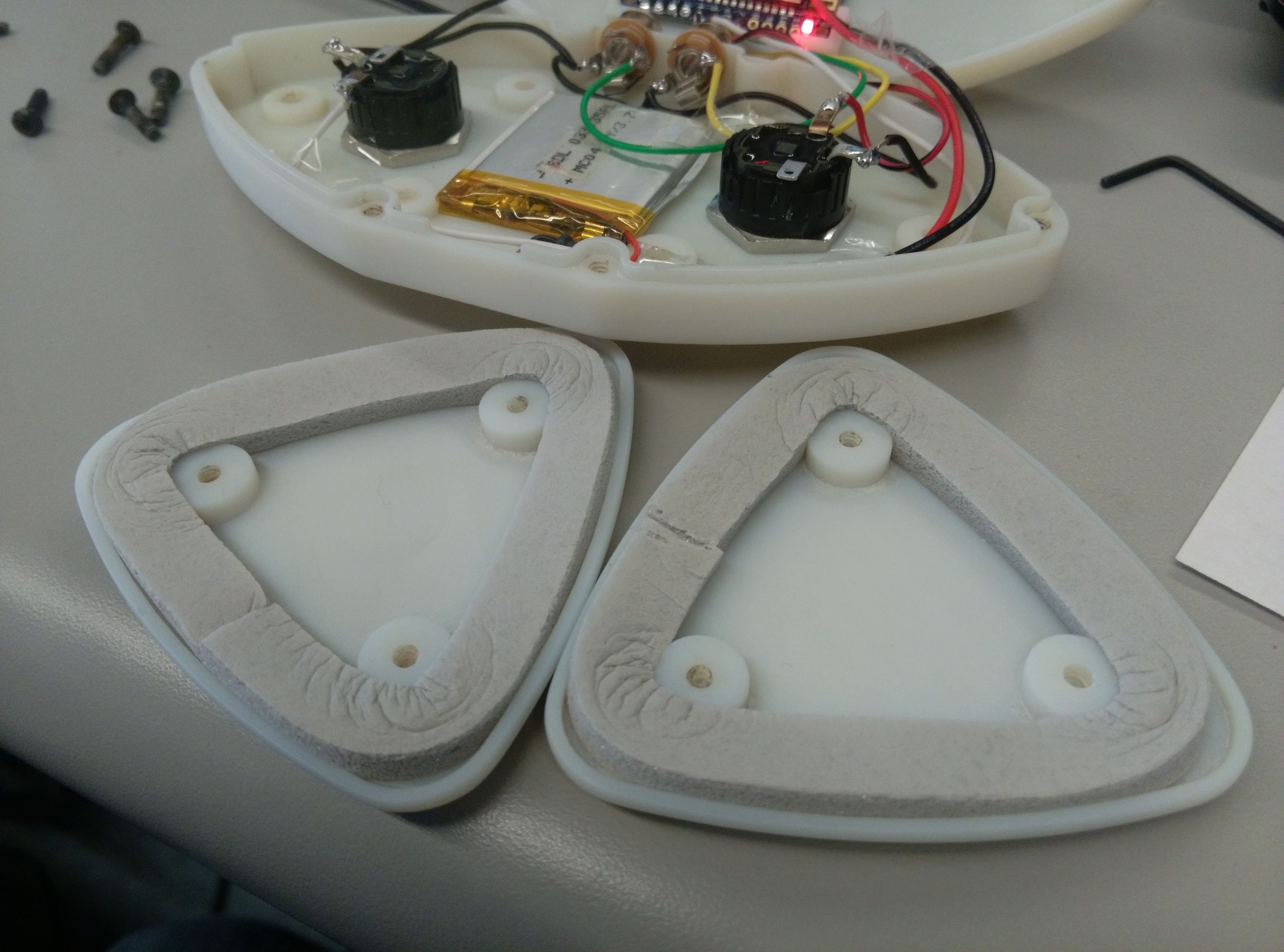 On the back of the button cover, I put some foam from the Home Depot.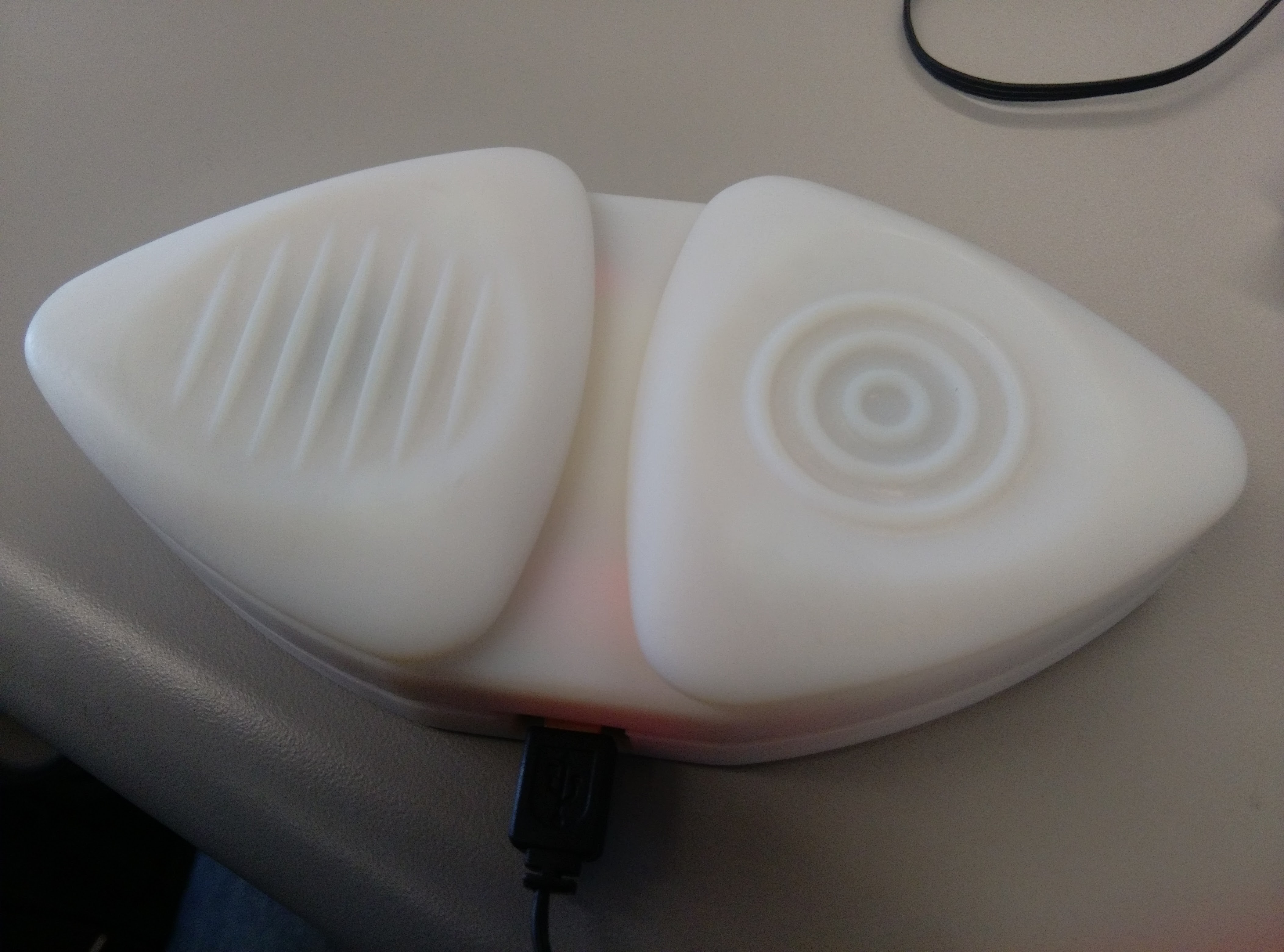 When everything is put in place, it's time to charge the battery and try it out.