******LATEST NEWS********
12 Mars 2016: The new engine build is progressing nicely, I have almost finished the bearing section and am starting on the turbine NGV housing.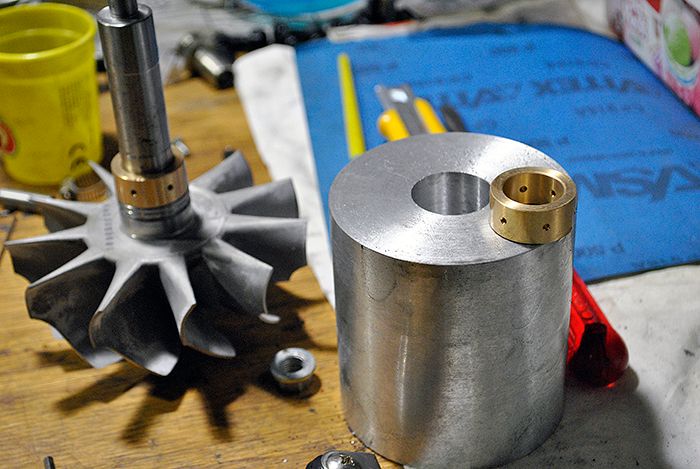 The rear half of the thrust bearing: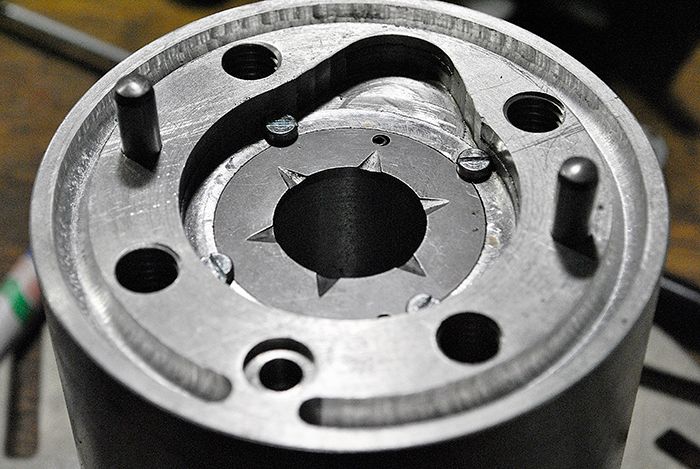 Here is the compressor side and shaft tunnel assembled for the first time: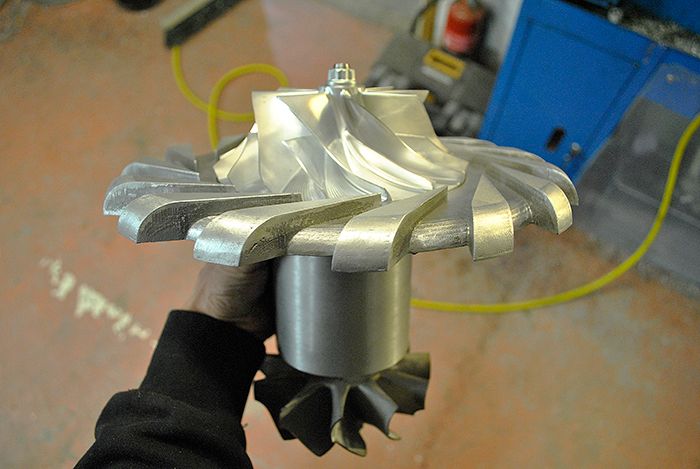 The beginning of the assembled turbine NGV section, laser cut from thick stainless steel sheet with vanes made from 253MA high temp steel.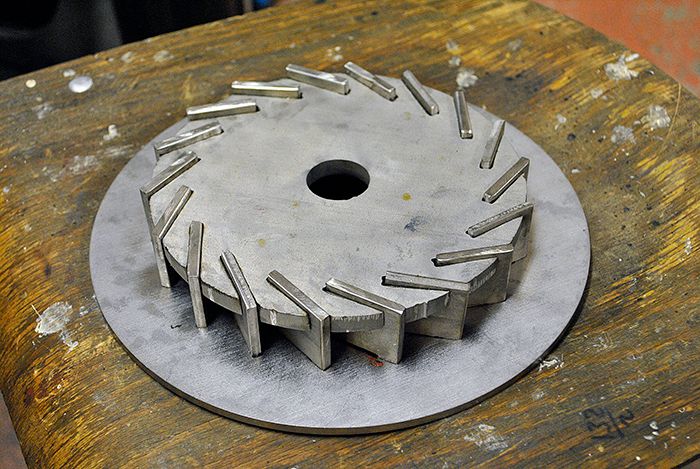 I keep a much more updated build thread at JATO, check it out for some details:
http://jetandturbineowners.proboards.com/thread/734/building-ju-02-gas-producer

_________________________________

6 November 2015: I just succesfully cast the compressor section for my new and twice as powerful gas turbine engine build, This one will produce 300hp and the plan is to have it running in a test stand in a year or two.
I 3D printed the casting pattern and cast it in petrobond sand, I even left the printing ripples on the pattern and it still released from the sand. Very useful way of casting stuff!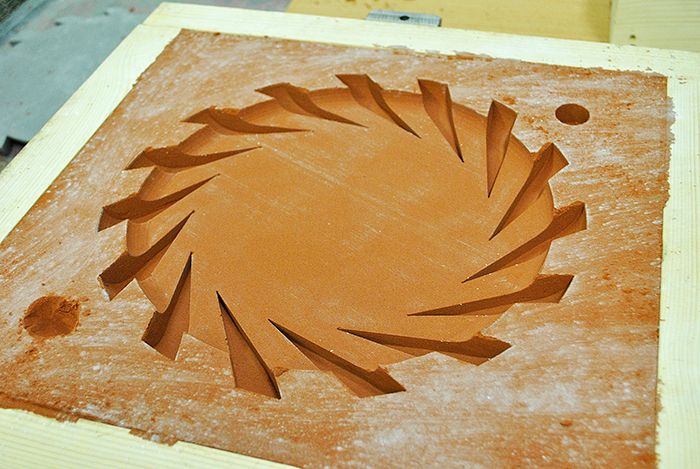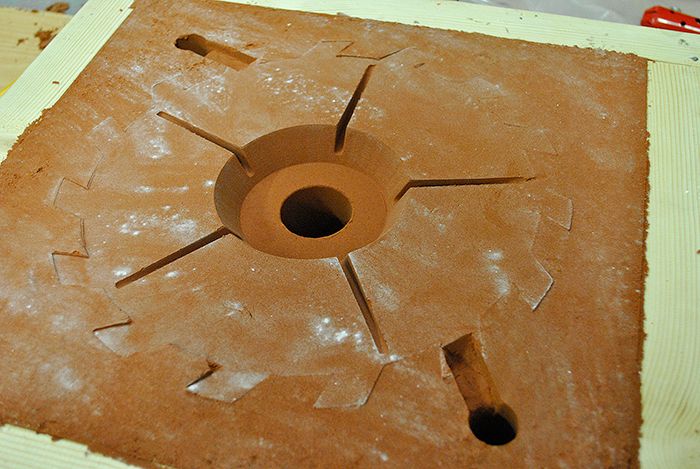 Cheers!
/Anders

-----------------------------------

7 September 2015: I just got back home from a One Mile race in Färila, Sweden. The best run was 275.3km/h which makes my bike the fastest home built jet bike in the world as far as I know.
Saturdays run:
I aim for 300km/h next summer, to get there I need to build a water injection system and modify the fairings so I get my head down behind the windshield.
----------------------------------------------------------------------------------------------
2 March 2015: I just got back from Speed Weekend with a smile on my face, top speed of 215km/h, average speed of 204km/h and a new class record by far!
I had a little more throttle to give and the gearing was way too high so with normal street tyres on tarmac instead of the spiked (and therefore extremely draggy) ice tyres it will be much faster.
Now I need to check the bike for wear and try to get the front end a little bit less nervous at speed, I am very glad that the bike worked so well first time on the track and that the engine didn´t get any damage as far as I can tell.
-------------------------

20 february 2015: I made it to the finals in the Boca Bearing invention competition and won a 3D-printer! The printer have already been used to make a fire extinguisher mount on the bike and lots of other stuff, but the main use will be to print casting patterns for my aluminum foundry.
A million thanks to all of you who voted for me!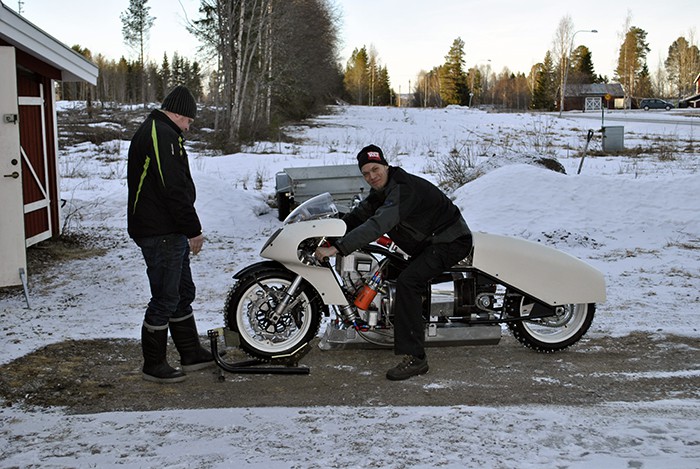 Anyway, the Swedish Speed Weekend land racing event on a frozen lake is next week, the bike is 99% completed with fairings and everything and I have high hopes of a fairly fast run if the weather keeps below zero. The weather is a bit too warm right now and if there is water on the ice track I can´t run since I risk having water slung from the front wheel into the air intake, and that would damage the compressor blades.
I did a final test of the bike last week that went really well except for a blown oil pump fuse.
Wish me luck!!!
____________________
30 August 2014: I did a static test run of the gas producer with a jet pipe attached instead of the power turbine, the goal was to log everything that is happening in the engine and possibly find out what the perfect nozzle guide vane area for the power turbine is.
I have a couple of friends who are very experienced, they have the data now and we are just about to start discussing what course of action I will take next. Stay tuned!
________________
24 July 2014: I rode the bike for the first time! Temps are still a bit high but not overly so so I decided to throw a leg over the bike and see if she would move. I ran at high idle with only a couple of twitches on the throttle enough to raise the boost pressure to 1.5 bar (3 bar is full throttle) and it still pulled like a train.
I will try a couple of more things to get the temps down later, but now it is vacation time. Cheers! :)
________________________
14 July 2014: I started the bike yesterday! Ran a tad hot but other...
Read more »