Hello judges, this project has been ongoing for a while and continues to grow as more concepts are added. At first this project had a goal of finding a way to make physical markers for navigation and the QR code reading on the ceiling was born.  This started in 2012 when I built the first hacked roomba platform with modded camera to test out the concept. Then from there I had push back that no one really wants QR codes all over their house or apartment ect. This makes perfect sense as we all have to deal with other humans that may not like the digital decor. So this set me on the completely secondary task of making invisible QR codes that can be read with any camera without an IR filter AND be used in both the home and office environment without being visually invasive.  The project was a success! I did just that. A combination of one upshift ink and one downshift ink printed on the same label, you create a QR code that is invisible in normal light , but easily read by the camera when exited by 780-850nm IR  and/or 365-405nm Violet UV light. As you can see this is a fantastically bright QR code, but it also works in a bright room because of the second pigment that shows as a grey color which is printed as the background. To do this I tested 14 different ink types and eventually decided on Noodlers ghost ink and Maxmax.com IR upshift ink. I modded existing ink cartridges and filled them with the modified inks and they now print perfect through the Epson printer with piezo style print head.  The only shame is that there was a great deal of work put into this project to make a whole solution simple for everyone else to use, I hope the effort is appreciated by the community. Further I realize not everyone will want to go this far to make invisible QR tags ( they can be printed on clear stickers). So I am also going to offer printing them for my fellow hackers to make this project even easier for everyone else to reach.
My previously hacked roomba kicked the bucket so I started hacking a wowwee rovio , but due to the hurricane damage and flooding , I was required to put in a lot more work at the fiber optics company here and didnt have time to make a particularly interesting video with the new platform. However I posted the first video showing the use of the QR codes on the ceiling until that one is made and posted. I will still do one, but all the documentation, trials and error ect easily prove the process and out to make it work. :)
Fresh printed QR code invisible to the eye other than the paper is still wet.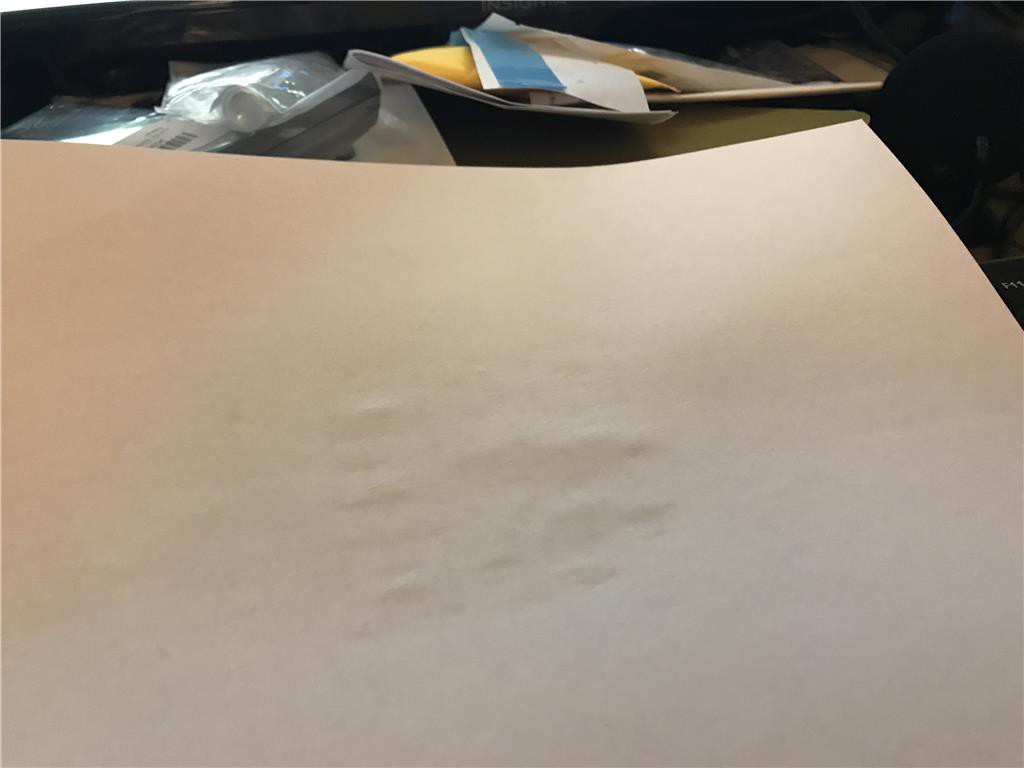 After illumination with an led..