I have now tested the two wireless modules and things are going very well. For testing the transceiver modules were powered of 12V to ensure they worked before modifying them and everything was connected up using the provided connections although this made the test project quite large.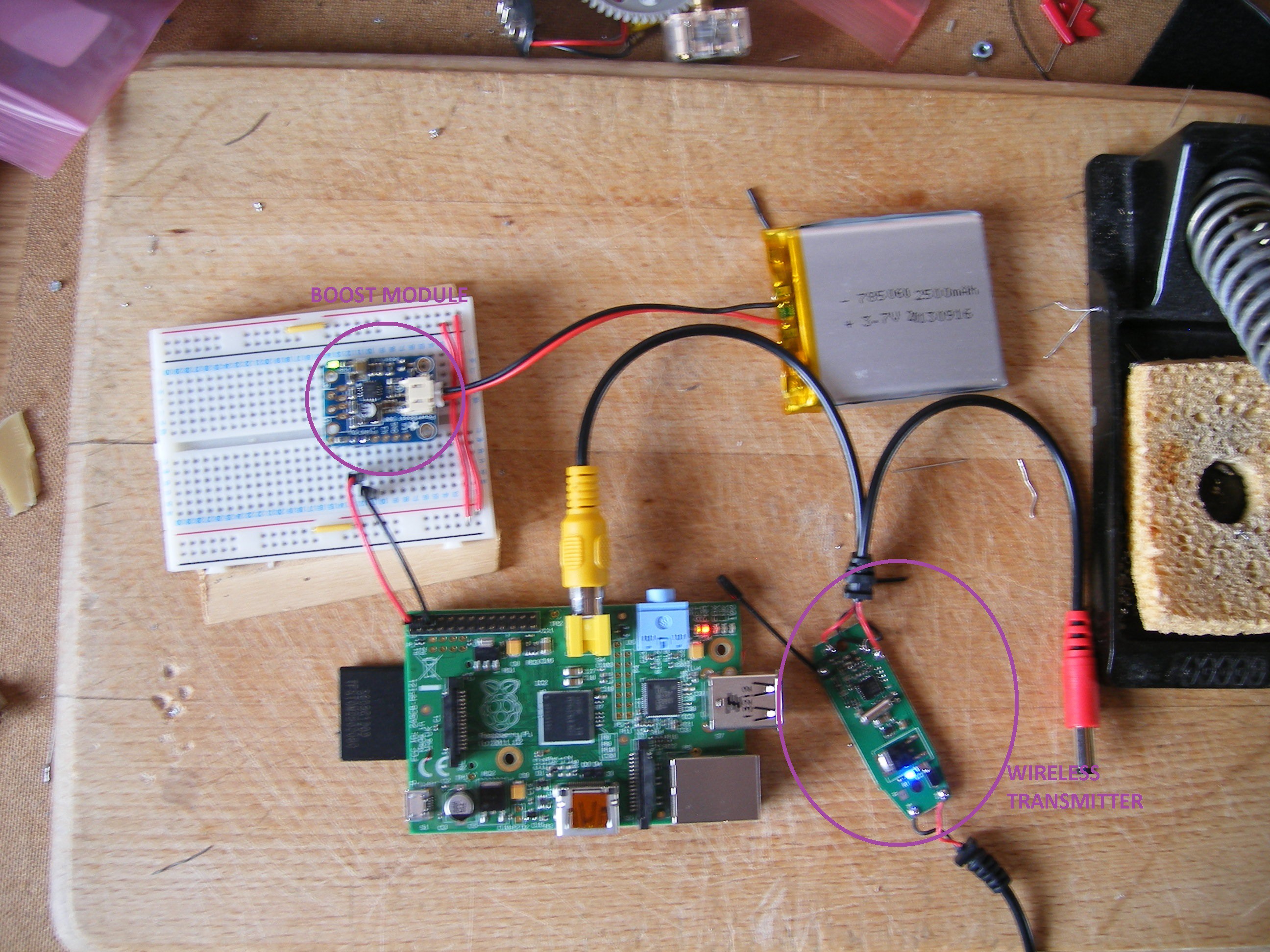 In the room next door, I assembled the receiver section to make sure that it worked.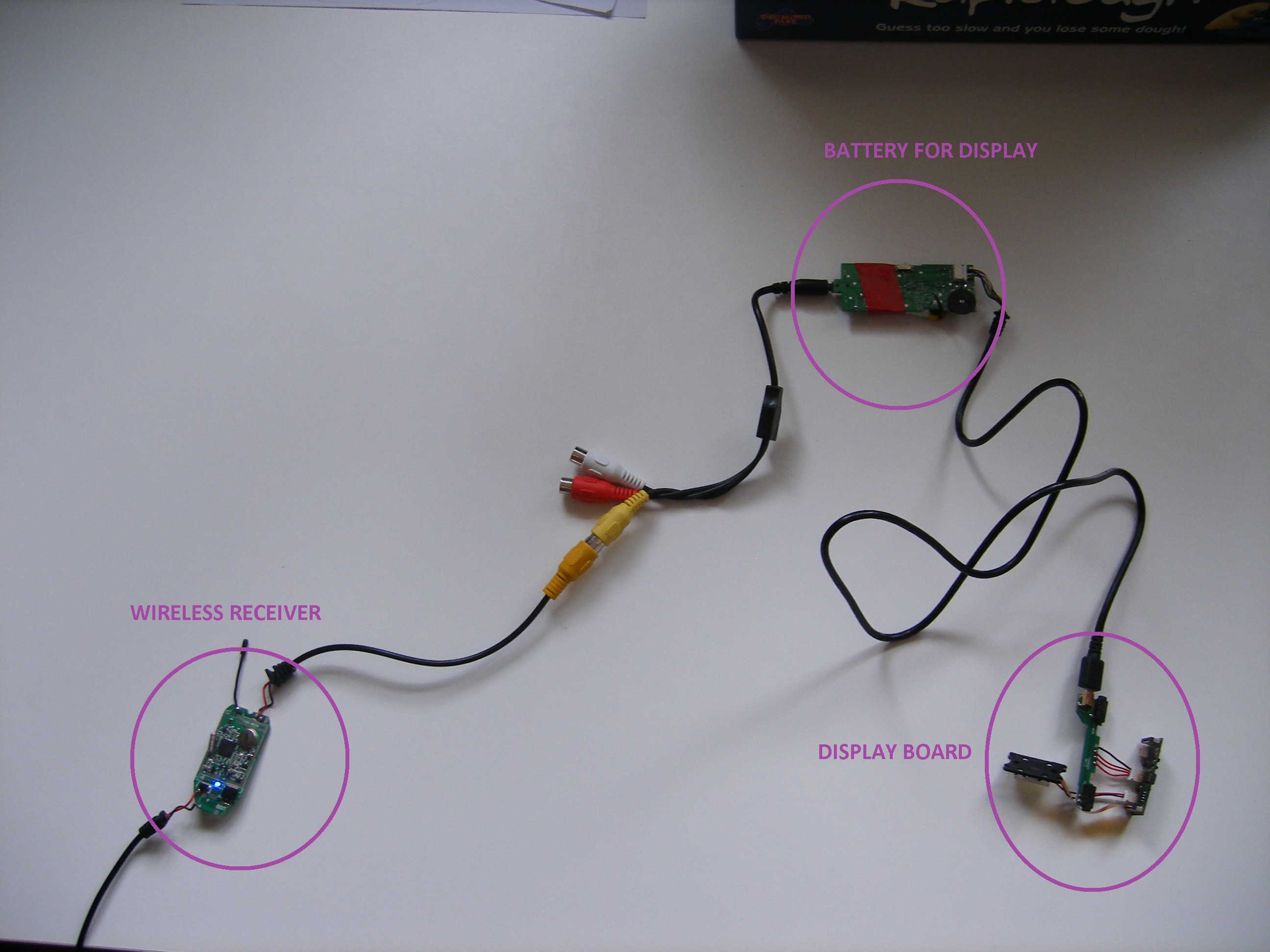 This worked very successfully with no problems with the image. Now to shrink both of these portions down. The optics STILL have not yet all arrived so that has had to be put off again. 
Both the wireless board use a 7805 regulator to provide 5V.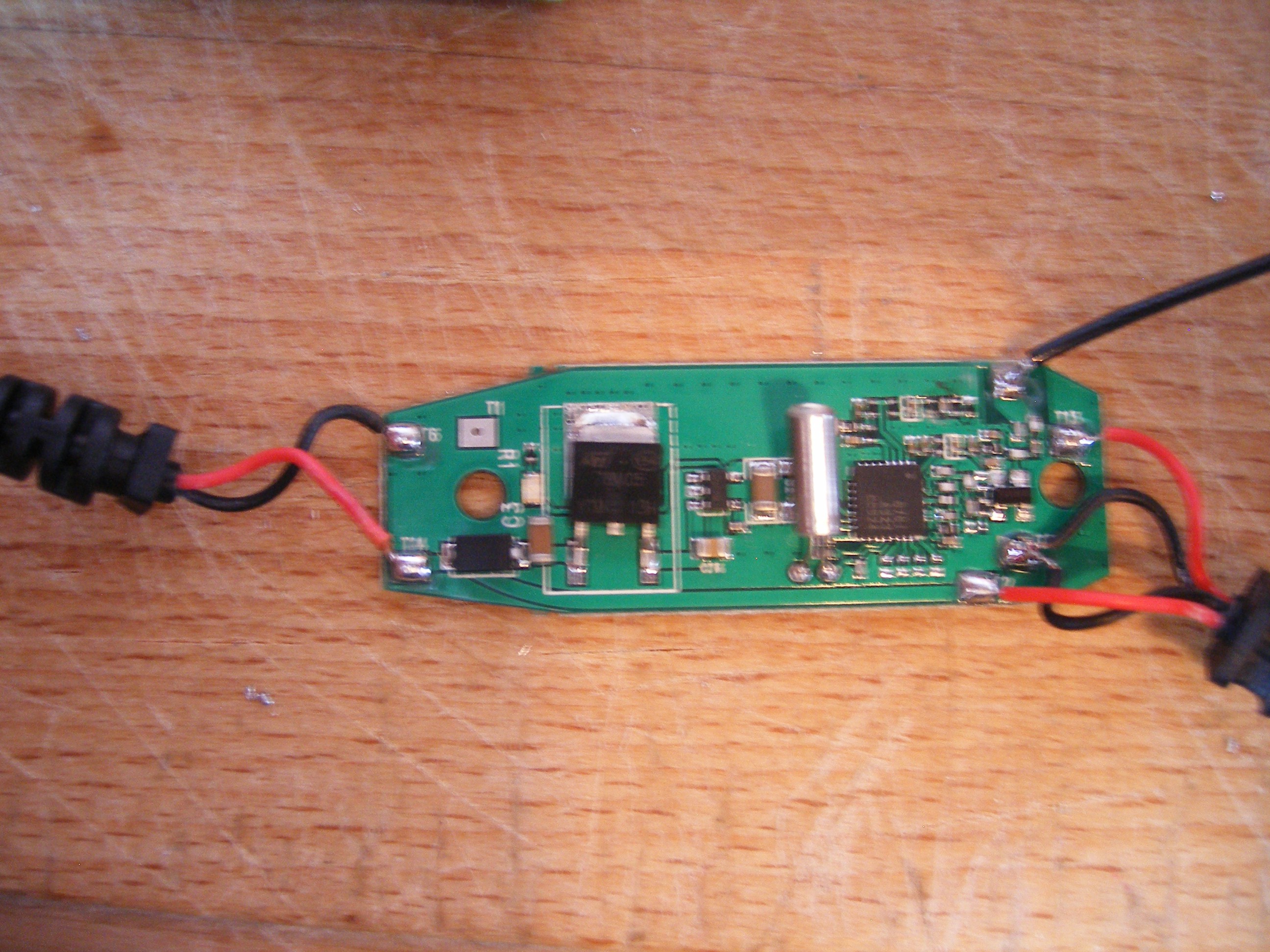 This is the large IC on the left of the board where 78M05 can just be read. We will provide power on the bottom right pin which is the 5V output to prevent us having to step up the power only for the 7805 to waste energy stepping back down. I will then re-run the battery test program to see how long the battery lasts doing what will be typical for it in this project. EDIT: This has now been complete with a battery life of 192 minutes (just over 3 hours) so this is looking very promising.