Made a new box, put everything inside and wired it. 
So cool, I thought.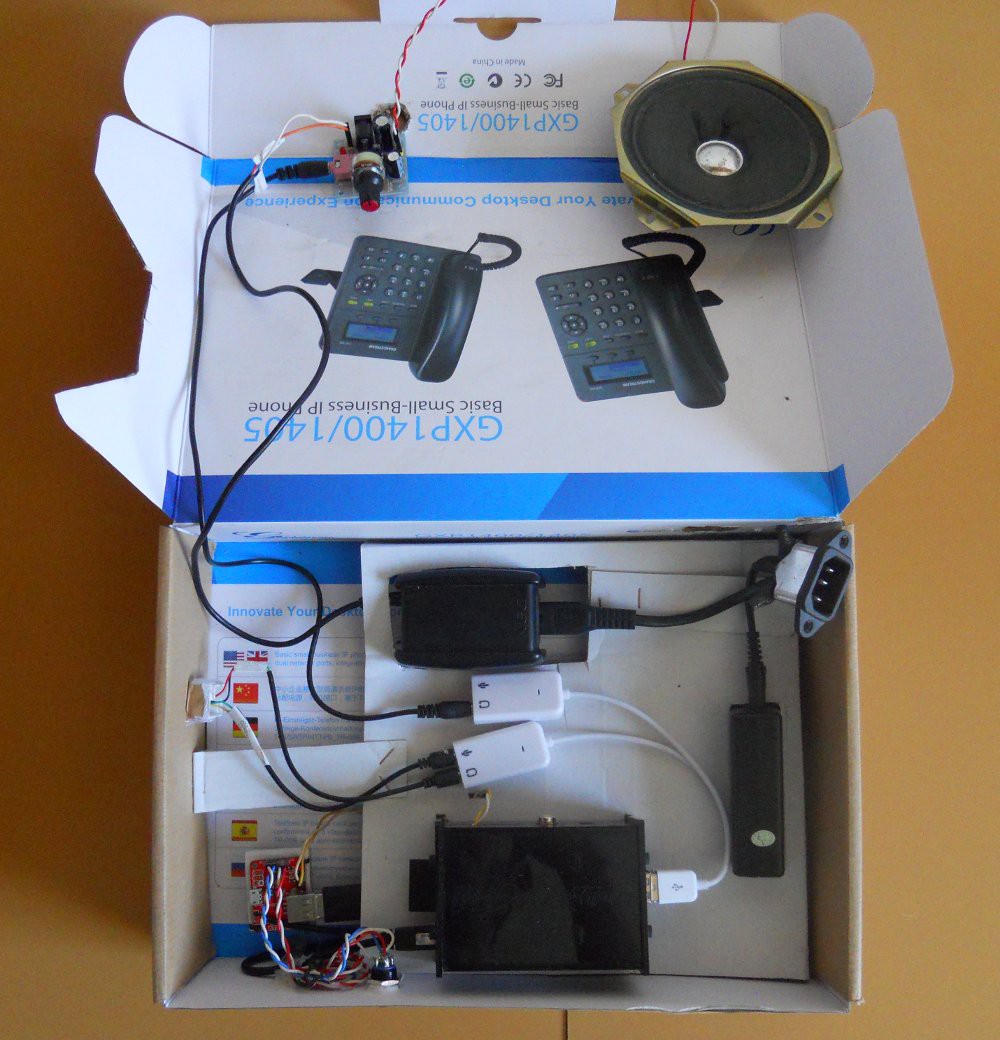 Then, plugged it to the power and find out that you can listen the radio on the ring speaker. And some other noises too.
After reading the Ganssle article about analog noise made a few tests to isolate the source. I thought that the problem comes from the mains power supply and the nearby powerful AM stations. Can hear the radio even with the input cable disconnected.
Also there is no protective earthing on my house (or neighborhood).
Installed the amp inside a metal box and moved the power supply further, but the noise is still there.