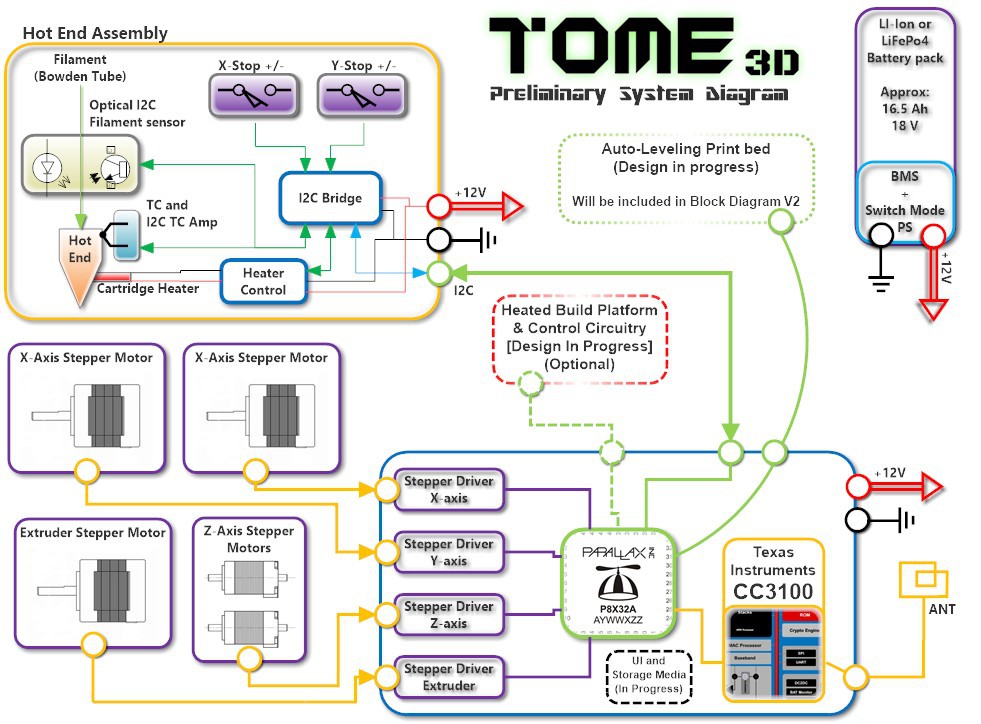 Current Build progress: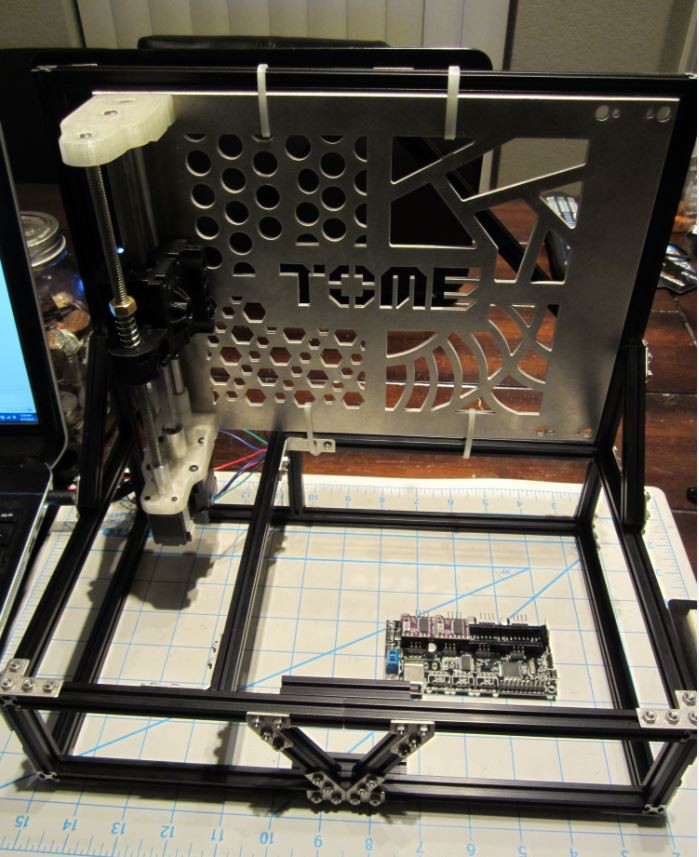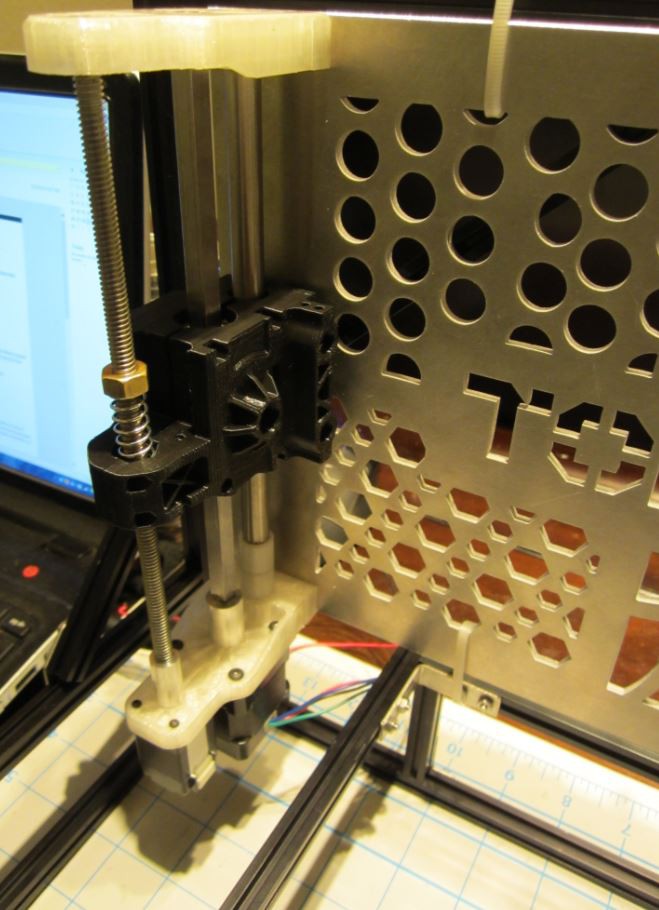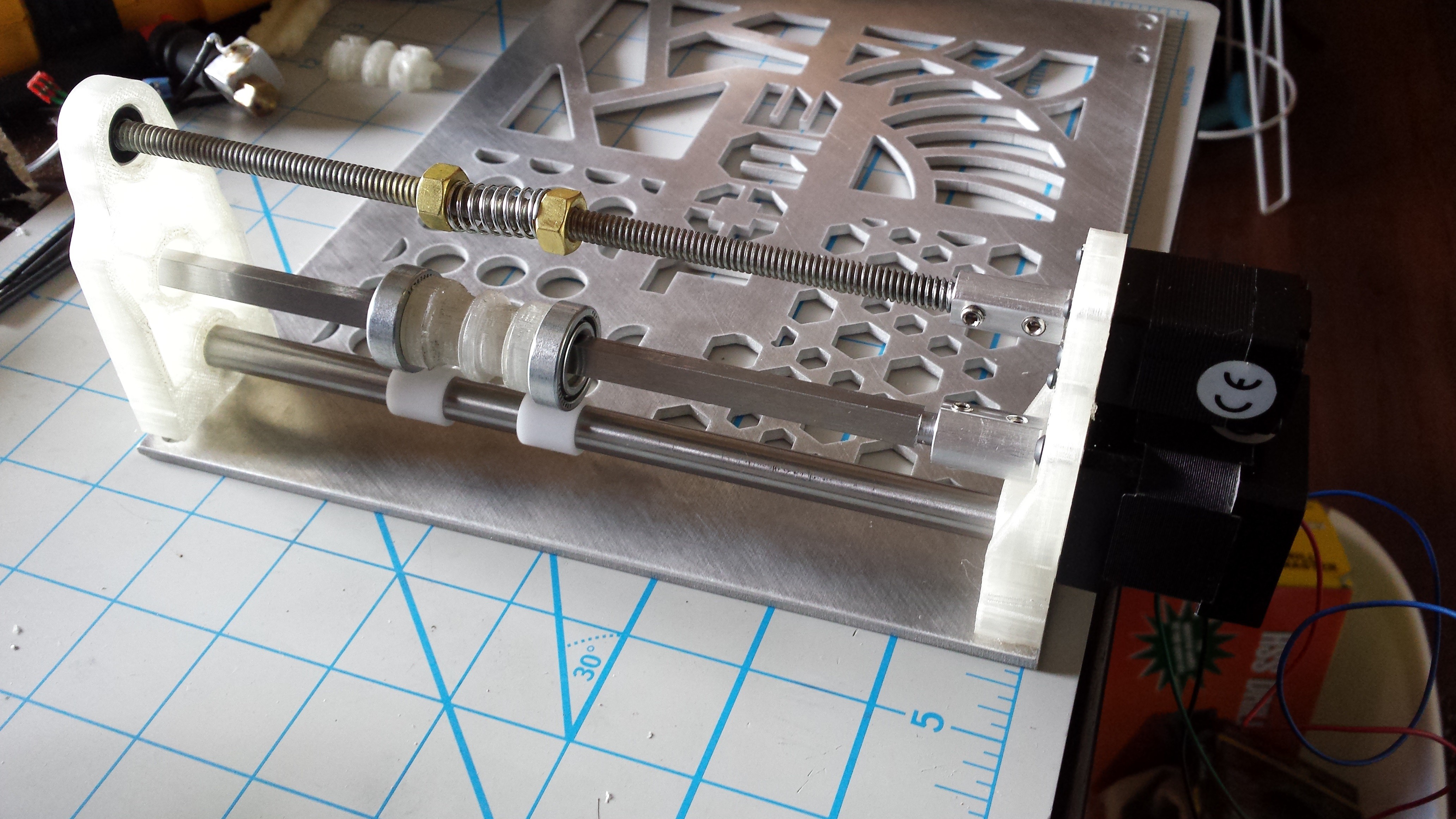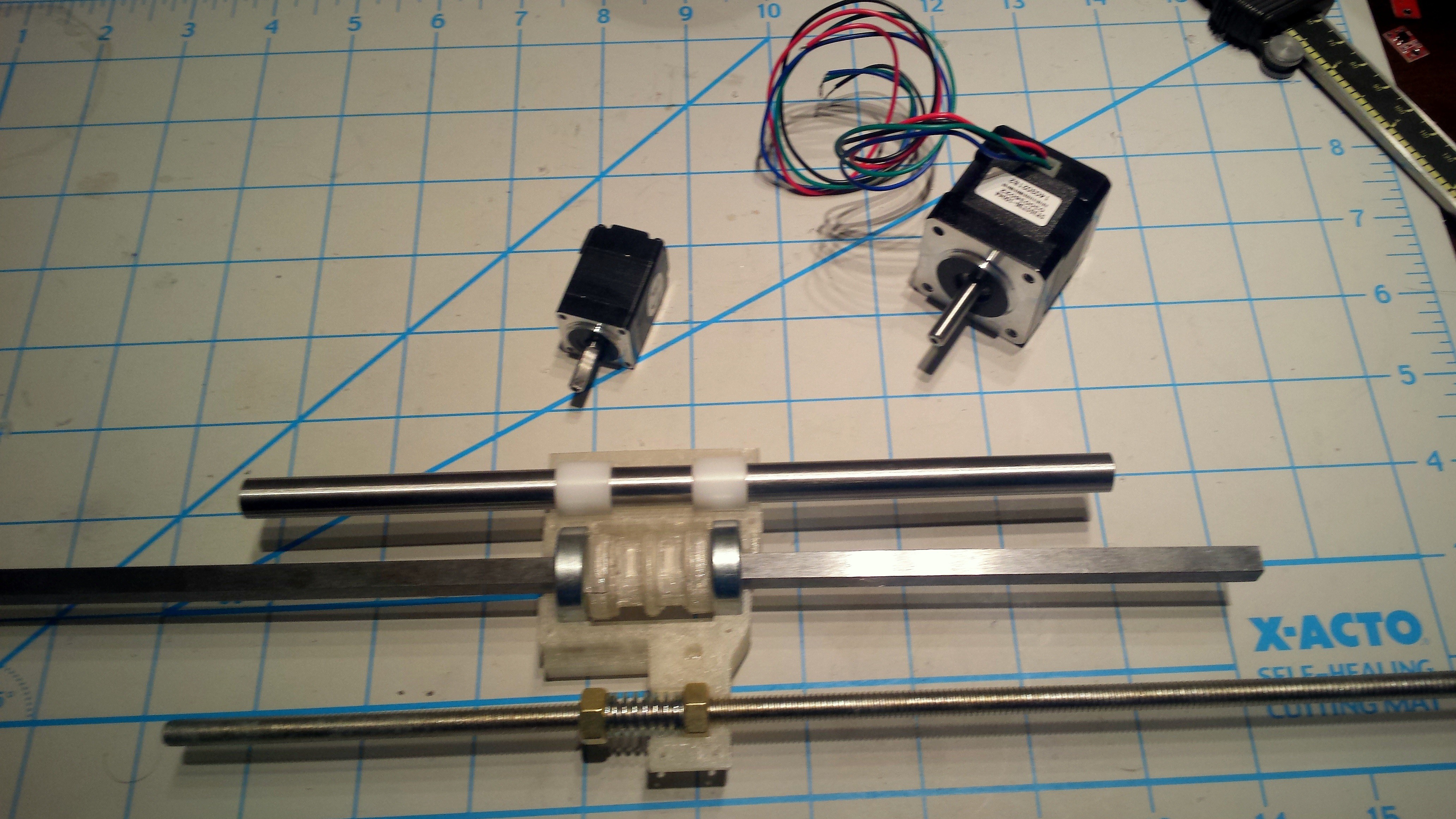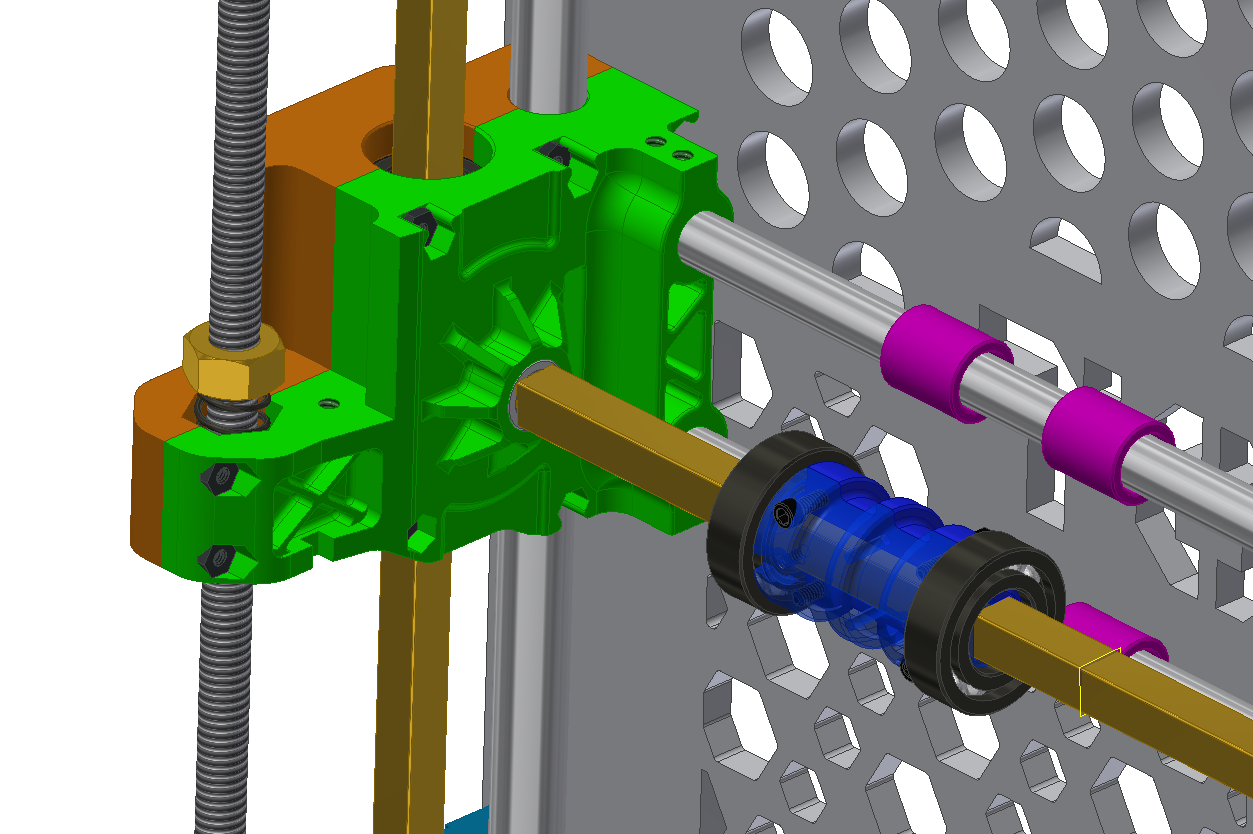 Preliminary Goals: 
1. 4 Hours of print time on battery, 6 with extended battery pack
2. Two filament cartridges: Standard will hold enough filament to print a solid 3" cube, extended will hold enough filament to print a solid 5" cube
3. Accessible hot end that is easy to remove and replace
4. Wireless printing and distributed printing. TOME printers will be Wifi enabled to allow a desktop application to distribute larger files among several printers. There has also been discussion about allowing "Print sharing" where TOME users can make their TOMEs position be shared and allow other users to request prints. 
5. Auto leveling bed: An actual auto-level feature will enable printers to work remotely with minimal operator interference. 
The goals for this project may evolve to encompass more features as this project matures.