Preliminary prototype parts for the Z-axis (X-axis drive side) were completed today. I need to swap out the upper bearing mount and lower motor mounts as they were modified since the initial print. The goal for tomorrow is to have this side of the Z-axis running back and forth, with the ability to also run the X-axis spectra line pulley.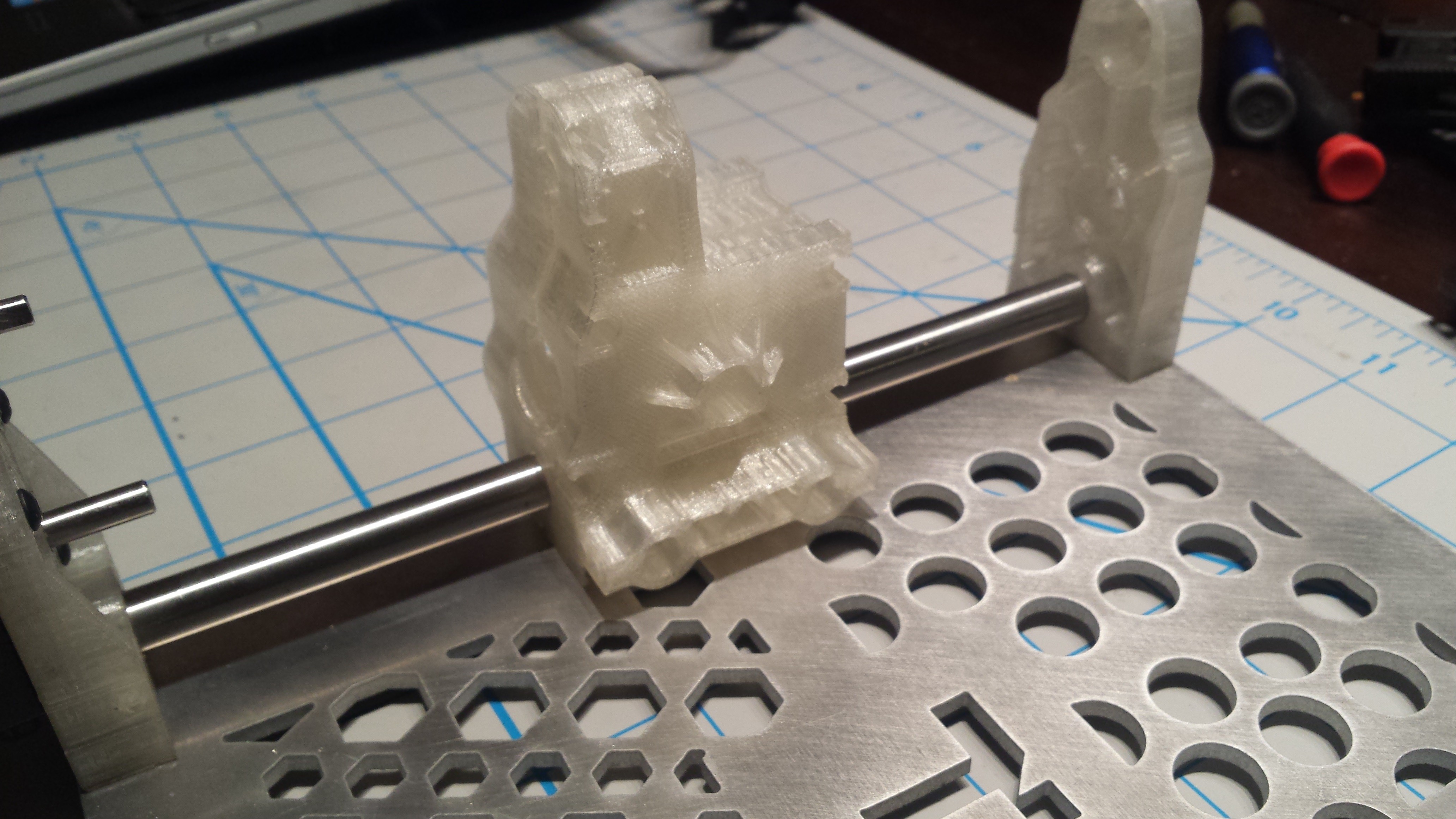 Progress has been slower the past few days than I was hoping, family and work tends to get in the way of projects. I'm hoping to have the opposing side of the Z-axis finished this weekend so that I can focus on the Y-axis truss that is causing so much controversy. 
This weekend I will also be cleaning up this project, I think we have been doing a decent job of posting build/design updates. However I think the overall project description needs to be dramatically expanded, the BOM needs updating with all of the new parts. 
Please post any comments and let us know what we can do to make this project better!