I decided not to consume my good extending pole for this and went with this one instead.
It has a built in groove/flat which keeps it from rotating, and uses a pin to lock it instead of a collar so it slides nicely.  It also uses a separate collar on the inside pole as a positive stop instead of flaring out the aluminum like the others I tried.  The flared ones tended to stick when fully extended under force.  This one doesn't.
Removed the pin holding the locking mechanism carefully, and then ended up just cutting/grinding off the whole area so it doesn't catch on the other cables inside the back valence of the RV when I rotate the mast.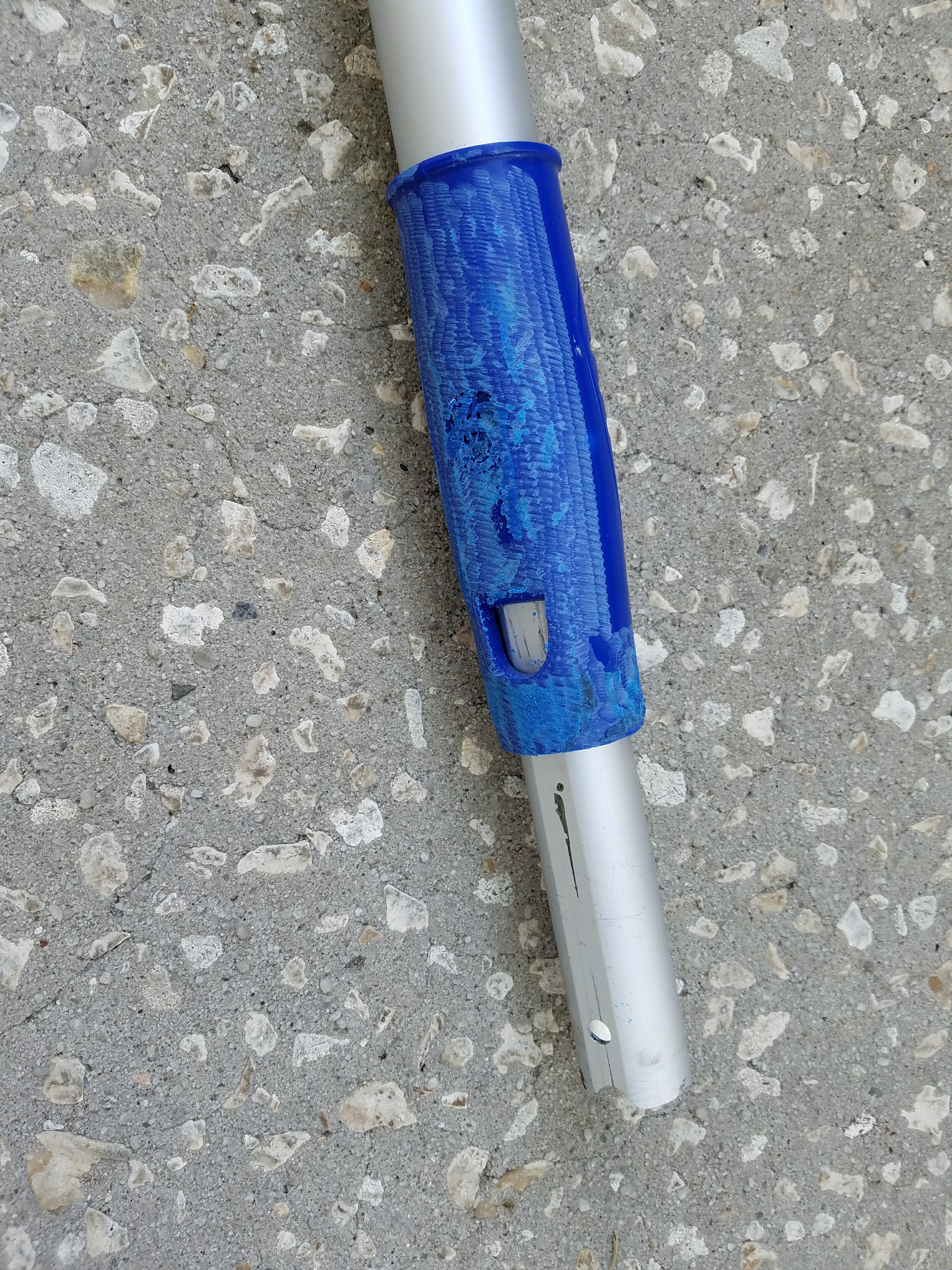 The other end of the inner pole was rather sharp and left a bit of clearance between it and the outer pole which would cause wear on my hose eventually.  I carefully bent the ends out all the way around to make a flare on it which removes the gap and more closely fits the inside of the outer pole.  I then sanded it down inside and out to make it smooth.
The pins which held the stop to the inner pole also extended inside it.  I sanded those down as well to match the inner diameter of the pole.
This pole will only give me 2:1 increase in length, but it was cheaper and that 8 feet of extension still puts my antenna at 21 feet off the ground when extended.  I'm good with that.