PROJECT INTRODUCTORY VIDEO

Water is an issue now, and it will continue to be an issue in the future. Global warming, watershed reduction, waste, whatever the reasons, the availability of clean water is already a crisis in many parts of the country, and there is nothing to indicate the situation is going to improve any time soon. A major part of dealing with the water crisis is conservation, but that is not exactly easy.
Sure, "just use less water" is pretty easy, but we're humans. Unless you have your local water cop tapping you on the shoulder a few times a day you're going to forget. And if you're like the vast majority of Americans, you have absolutely no idea how much water you've used until your monthly utility bill comes. And that's a problem. You simply can not address a problem that you can not see, and you can not address the problem effectively if you do not have rapid feedback from changes and visibility of immediate measurements. That's what I want to solve.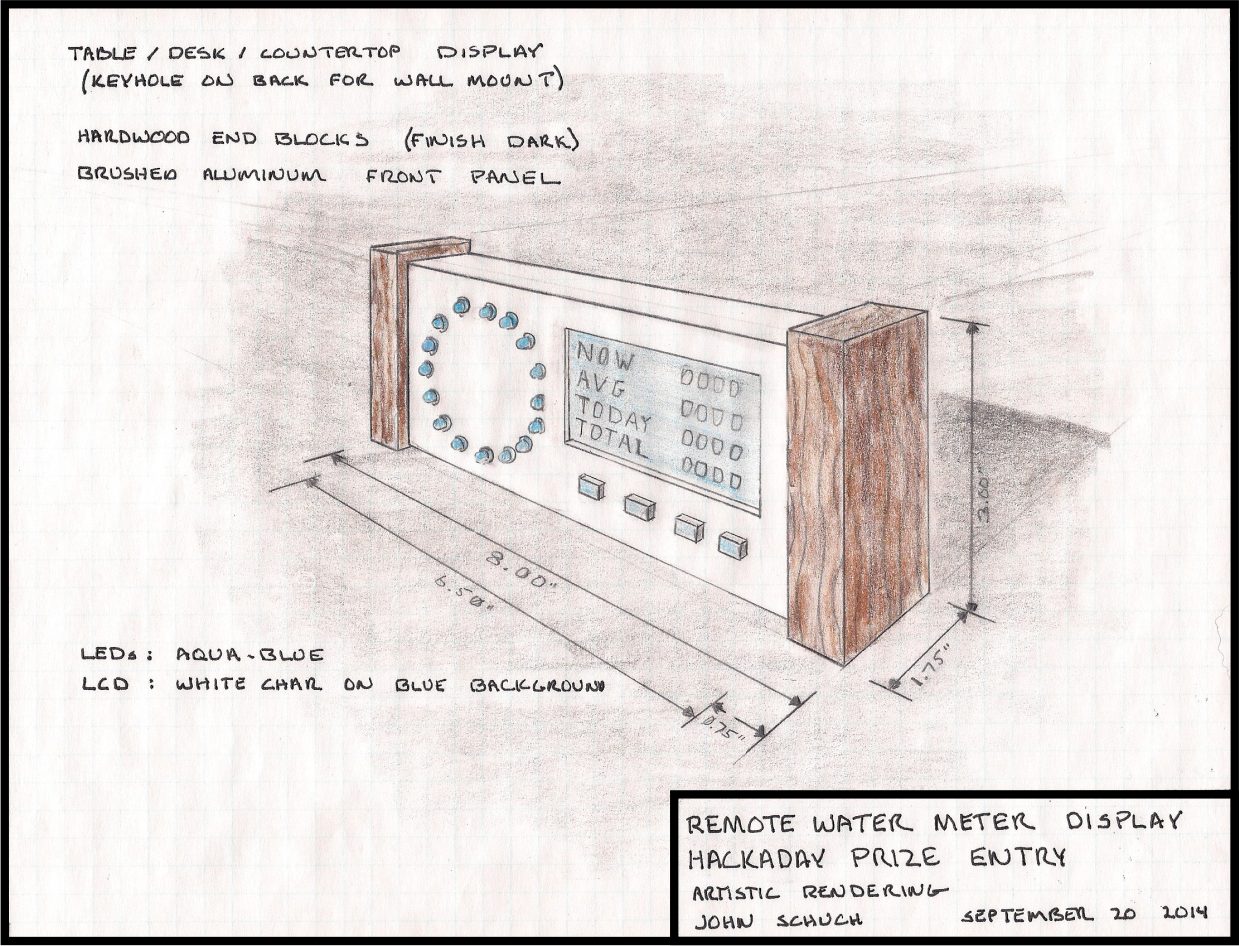 There are a few similar projects out on the Internet, and while they are good, they have not been designed for simplicity, or for manufacturing.
While this project will likely result in a manufacturable product I have no intention of doing that myself. With all of my designs for this project being totally open and free, it is my hope that someone with the resources to bring it to market will use my work as either an inspiration or an actual foundation for a real product. If nothing else, maybe a lot of Makers can duplicate my project, and together we can save a little water. :-)
As it stands right now, I have nothing more than an idea and a rough block diagram. I will be chronicling the entire project here, from initial design, prototyping, design revisions, right on through to the final form. I hope you click on "follow" and come along for the ride.
SYSTEM DESIGN: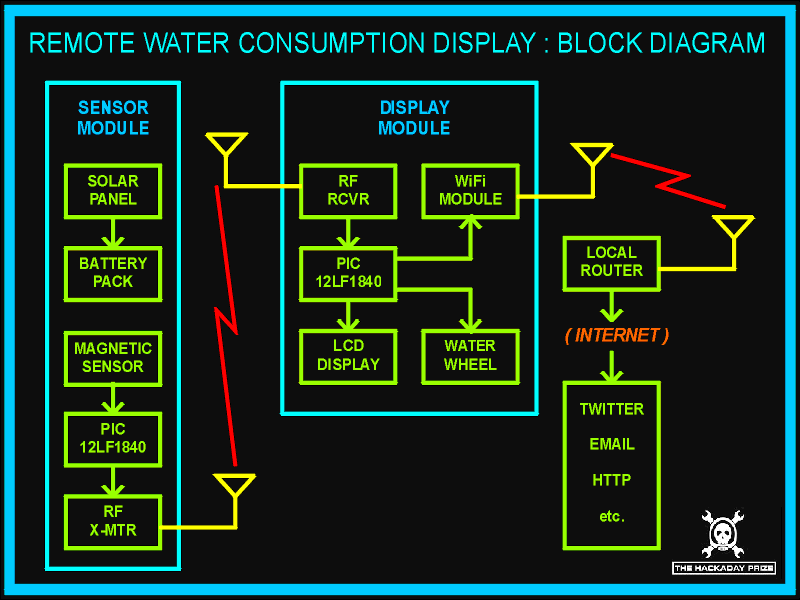 I really think this is going to be fun. 8-)
John
Oh, by the way ... I'll probably be talking about this on Twitter and G+