Not a whole lot to report yet. I've been working integrating a real time clock (RTCC) to my project, and optimizing my code that drives the LCD display. But one interesting thing did happen ... I got interviewed.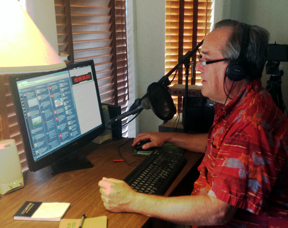 Elecia White, one of the Hackaday Prize judges, and her husband Christopher White host and produce a podcast called "Embedded". I am a bit of a podcast junkie, and theirs is one of my favorites. I was a bit startled when Elecia contacted me and asked if I'd like to be a guest on their show. I mean, they have some pretty notable guests on there and I had a bit of an "I'm not worthy" moment. But one of the up-sides of being my age is that you can approach a lot of things saying "What the hell, sounds like fun." So last Saturday we recorded the show and now it has been published.
In it, we discuss the hackaday prize contest and my entry, or course. We also talked about contests in general and a raft of other topics. All in all it was a great deal of fun talking with them and the 70 minutes flew by amazingly fast (and I don't think I came across as too big a doofus).

So THANKS Elecia and Chris for having me! And I hope you folks enjoy listening to it.
Here's the link: EMBEDDED #74 : ALL OF US CAME IN SIXTH