I just found that picture on eBay, for an IBM S/34 front panel :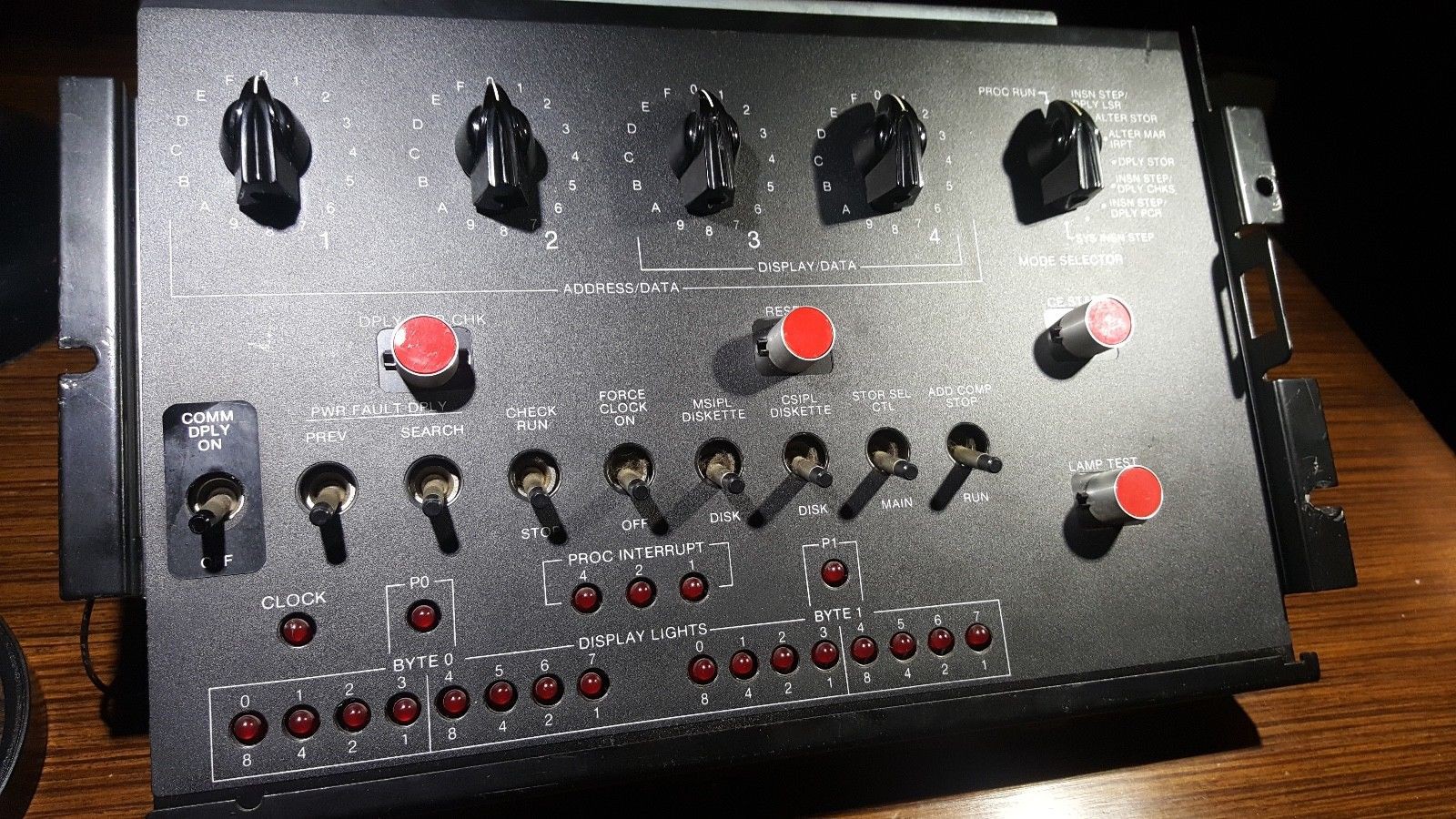 I have no idea what a S/34 is, BTW. Maybe a 16-bits machine ? Oh, I should have looked it up first... at http://www.corestore.org/34.htm

However I see that they use hexadecimal rotary buttons, just like the assembler board of #YGREC and that's pretty interesting ! However, is there no disassembly board ?