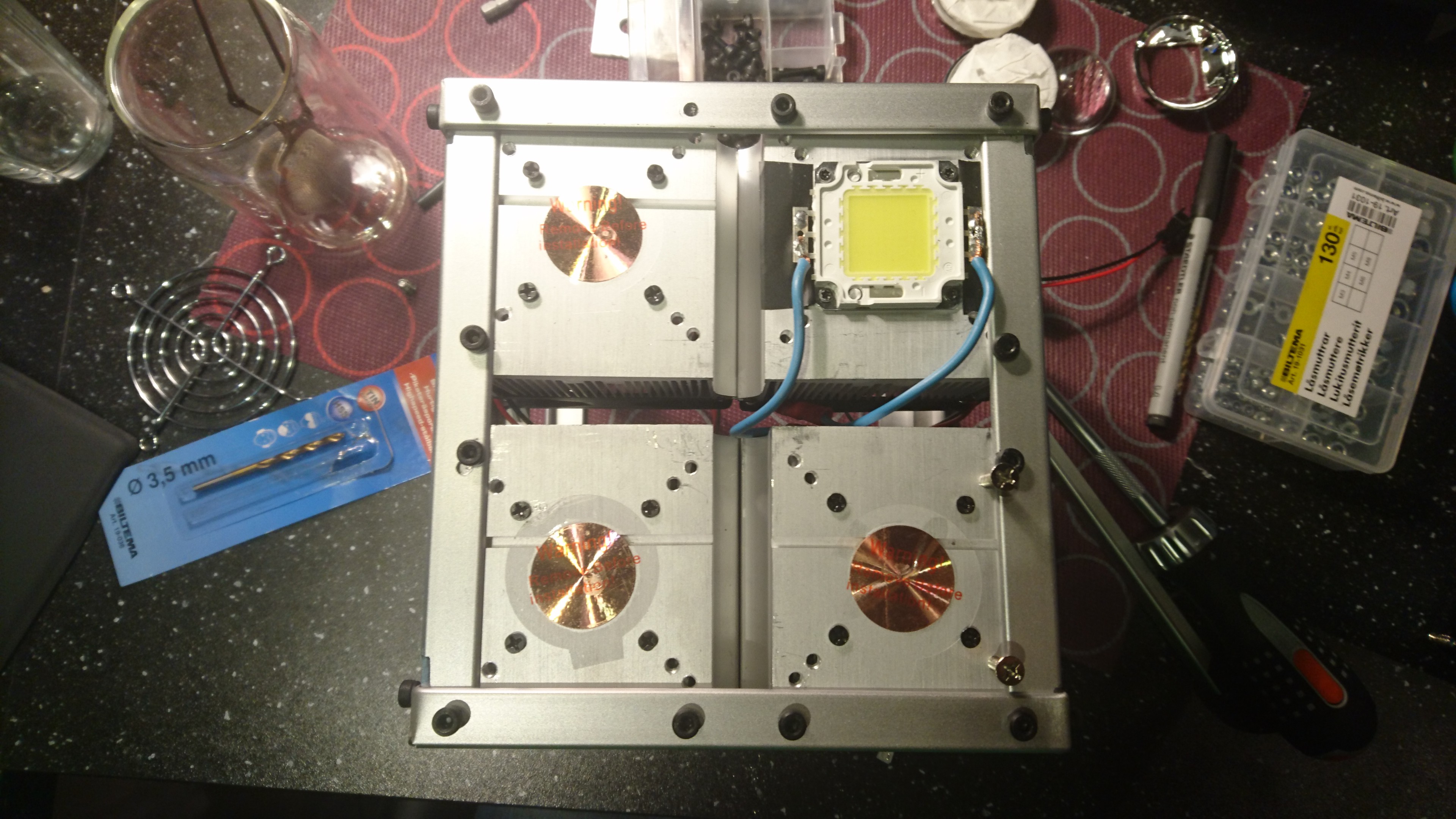 The mounting holes used to screw the heatsinks to the frame were drilled with a 3.5mm drill bit, and M4 screws were screwed in place with force.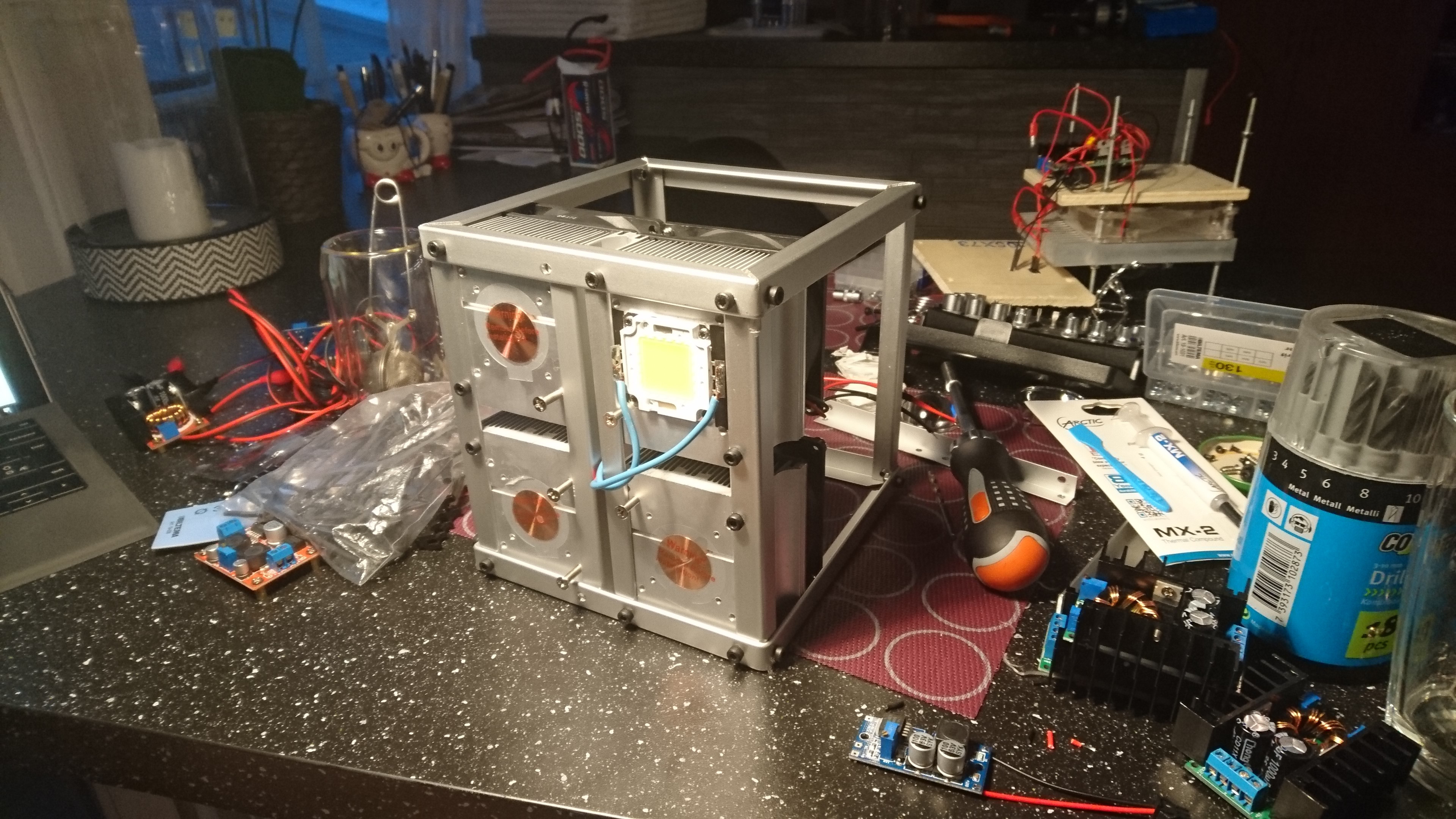 The light feels pretty damn sturdy.
A thermistor soon to be buried with thermal paste in the ridge of a heatsink to monitor the temperature for fan control.