The next improvement we are making to our Monoprice Select Mini is the addition of a Part Cooling Fan, which is a separate fan with directed air flow that is controlled by the Fan Output of the control board.
This means we had to rewire the fan attached to the E3Dv6 Fan, so that it will run when the printer is switched on, and take the existing fan wires, and connect them to the Part Cooling Fan. This way, fan control options in the slicer will be able to change the fan speed of the part cooling fan and turn it off for better bed adhesion without causing heat creep leading to jams in or above the heat break.
To make the fan attachment even cooler, a pair of 3mm White LEDs were built into the air duct to illuminate the print area under the nozzle.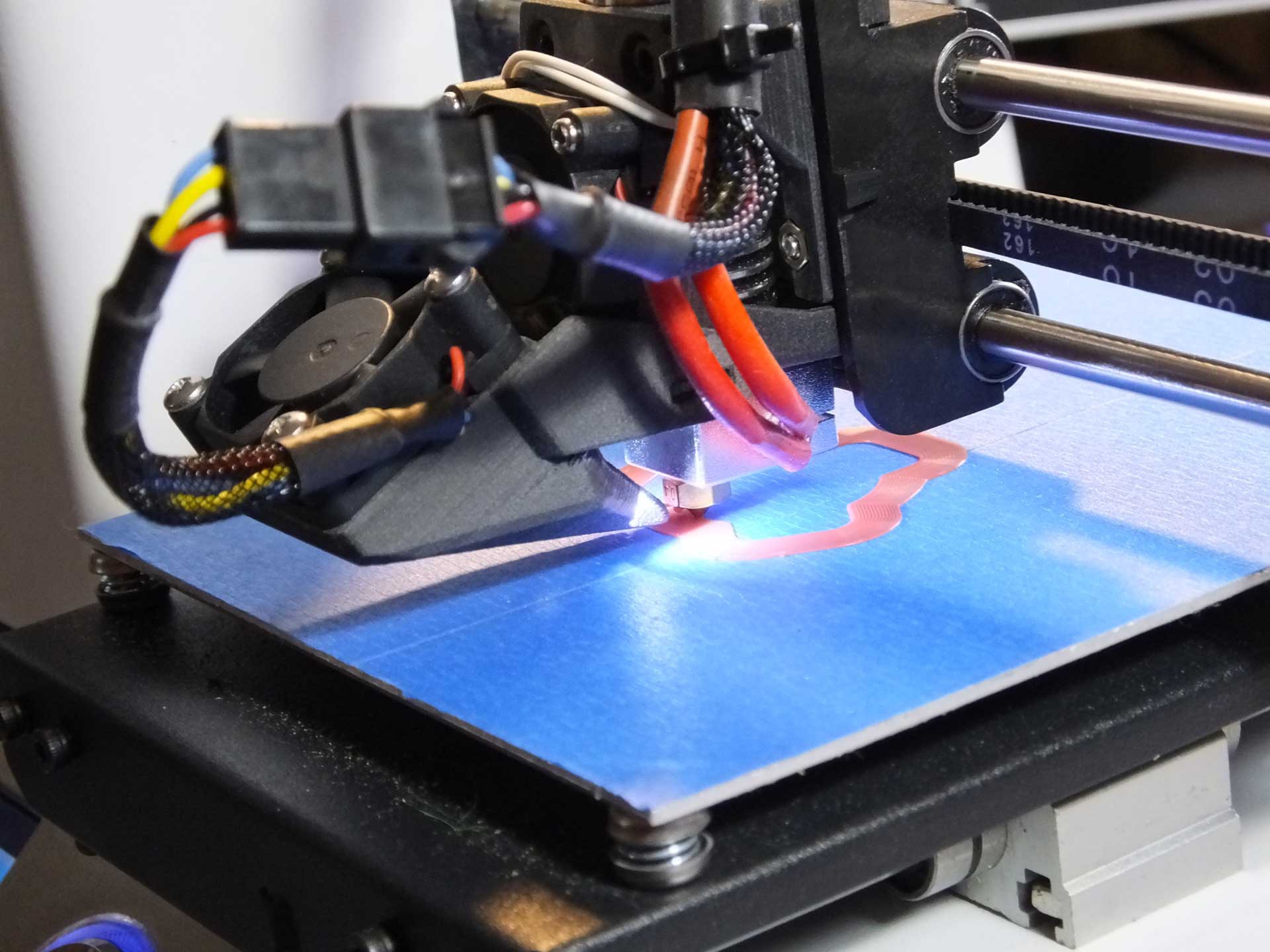 This is that the Part Cooling Fan looks like when it is removed from the E3DV6 Mount. Notice that it has a JST style connector so that I can swap in different fans and LED lights in the future as I design new styles.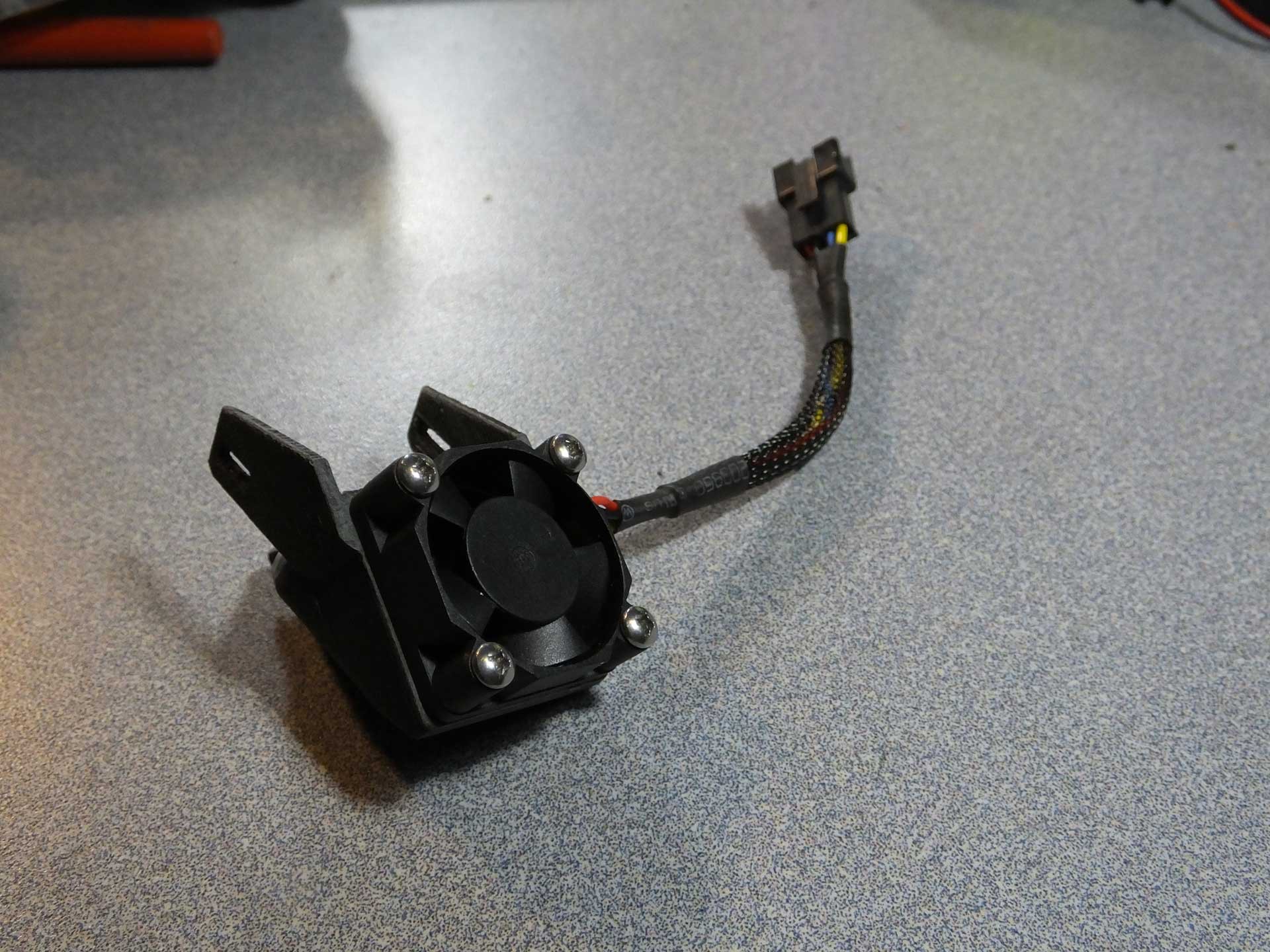 The outlet of this nozzle directs all of the air flow directly on the extruded plastic that has just exited the nozzle. This is intended for improving overhangs and bridges. You can also see the LEDs that illuminate the print beside the outlet.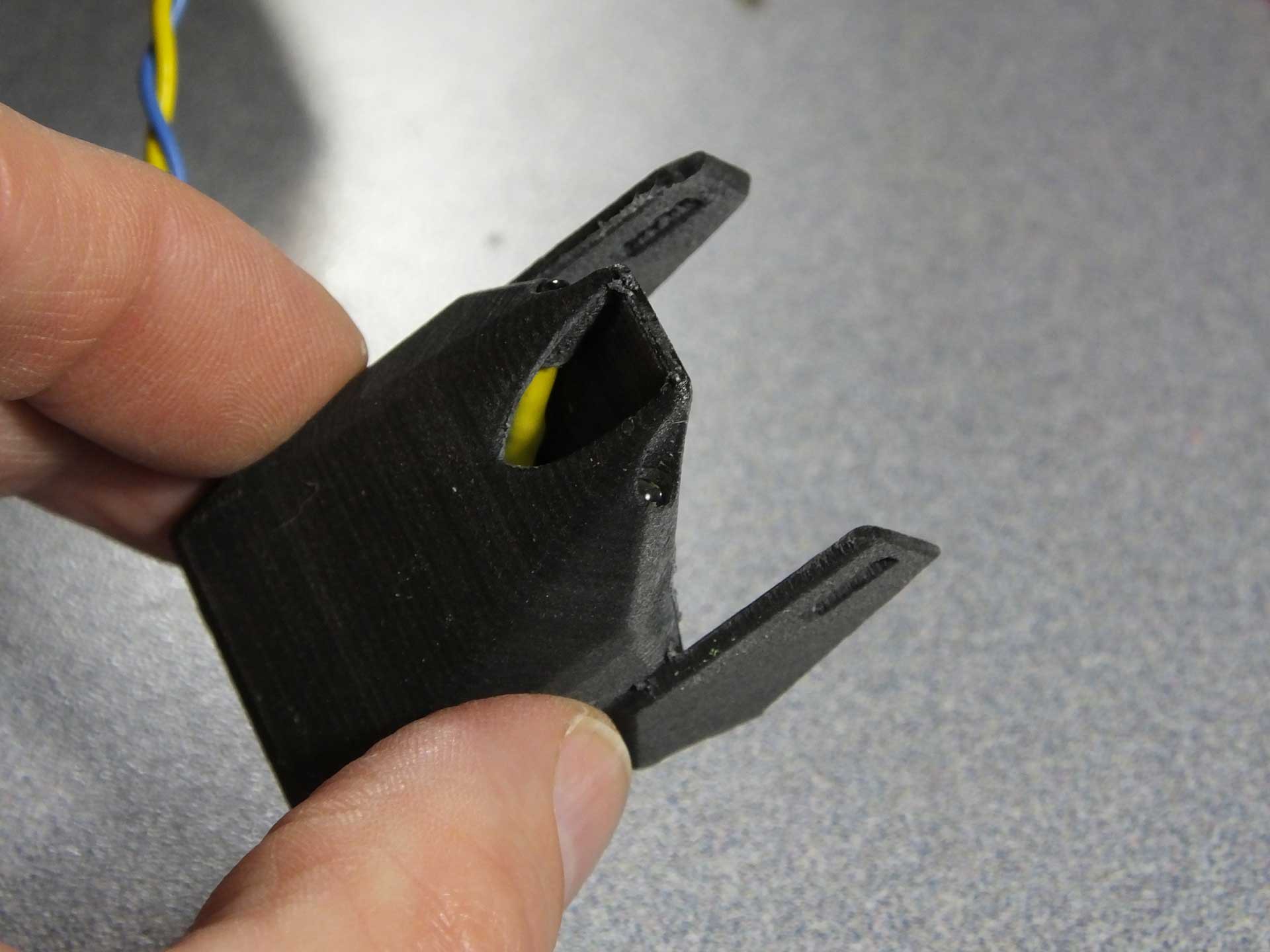 Here is a very short video clip of the Zero Offset E3Dv6 Mount and LED Part Cooling Fan in action.
This modification was hard to put a price on because we had most of the parts laying around. The fan came from the E3Dv6 and the JST connectors were in an assortment we had, and the wire was salvaged from an old PC. Even if these parts were sourced new, the total would still likely be under $5.00US.