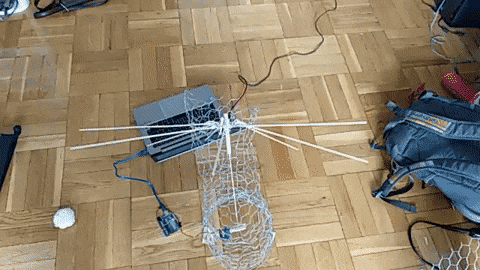 Formapale Edest is a dangerous and vibrant alien species that entices its prey to come a little closer...and then SNAP - it bites and eats you! Making this sculpture required a lot of planning and thinking about how to combine art, crafts, woodwork, mechanics and electronics and code to create a living creature.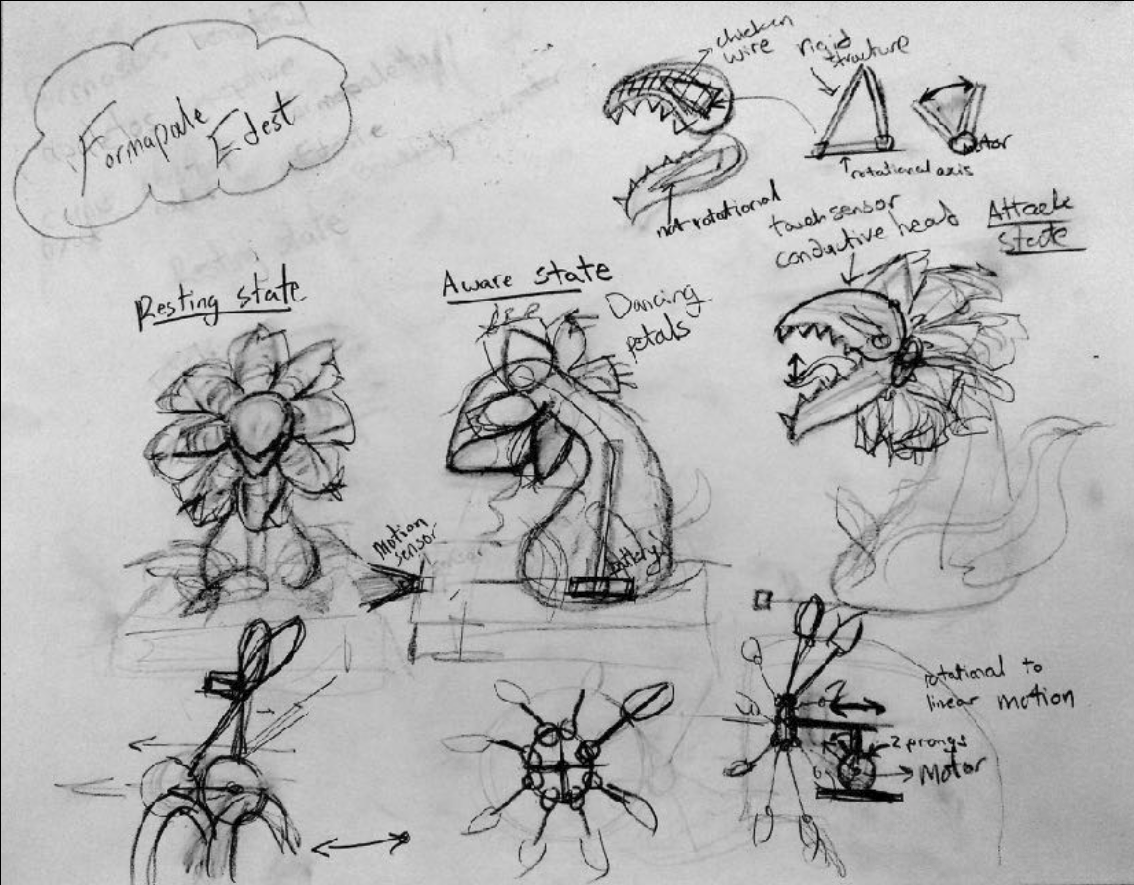 Let's break down the magic by explaining how it works:
- The overall structure is made out of chicken wire covered in paper mache.

- On the inside, there are mini structures made of popsicle sticks, dowels and strings - these are hot-glued to the inside of the chicken wire structure. These mini structures serve different purposes, such as holding the components inside or interfacing to a motor.

- There are two motors: one to make the petals dance / move them back and forth, and one to open and shut its mouth.
- There is a PIR (proximity) sensor at the base of the plant which is used to detect nearby humans/prey.
- The inside of the mouth is completely covered in copper tape and then painted over. The copper tape functions as a capacitive touch sensor, so that the plant knows when it has prey in its mouth that it can eat.
- Lastly, there is an Arduino and a 9V battery pack in the bottom of the plant's stem.
Read the rest of this page for required parts, Arduino code and instructions. If you would like to get updates on our progress, please Like and Follow this project!