I've started to add line following capabilities to the robot. This log will detail the hardware side. First, there's the schematic which includes the two photocells and an led light source.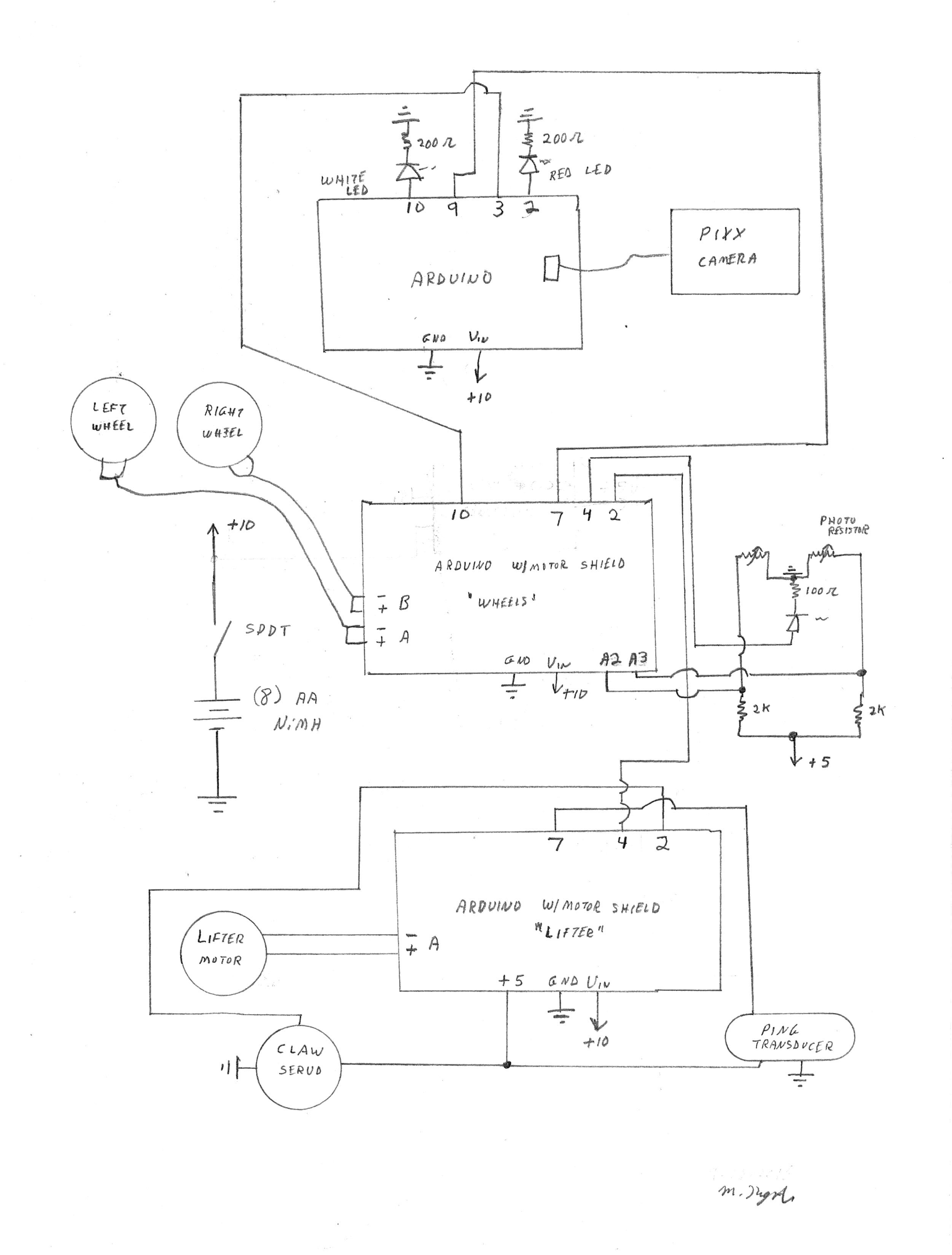 I designed a bracket to hold the line following electronics and that is called the "line follow bracket" (files included on this site). I inserted the parts and soldered wires (with heat shrink insulation) to the components.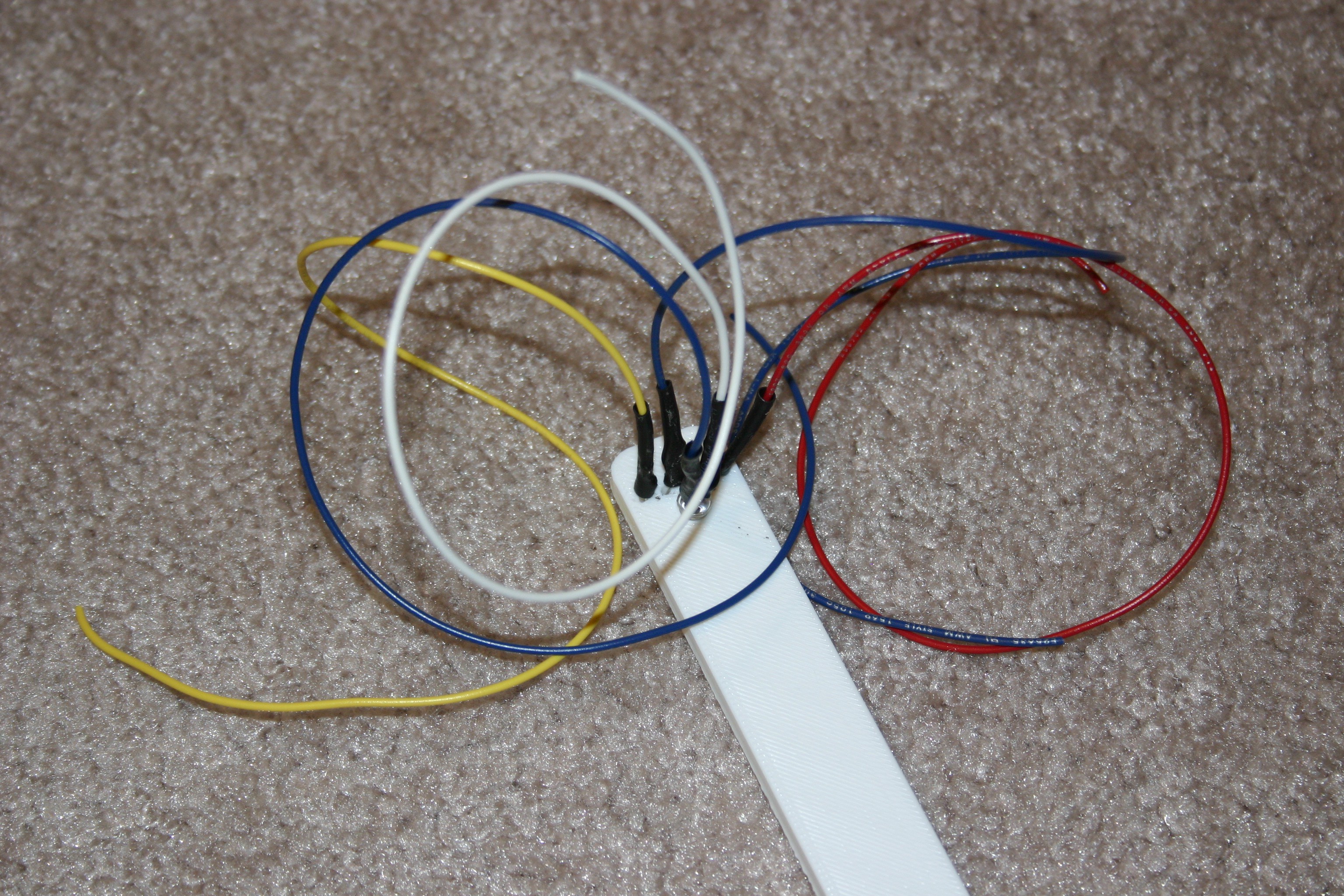 I soldered breadboard pins to the other end of the wires.
I drilled holes and mounted the arrangement on the bottom of the robot.