The photocell arrangement for following lines just didn't work. I am now using infrared reflective sensors and the results are more promising.
The new bracket with sensors looks like this: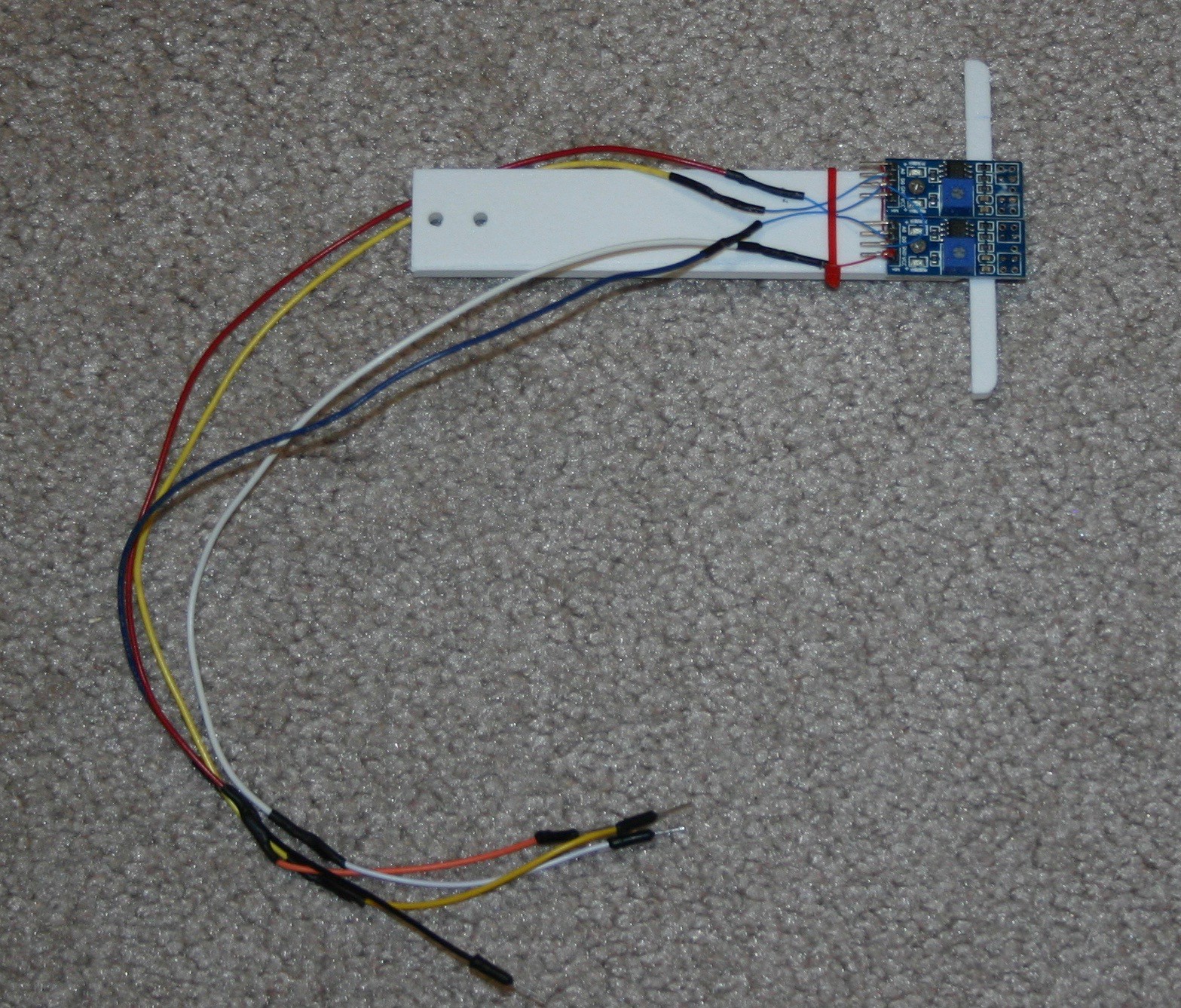 The wiring is done according to this schematic: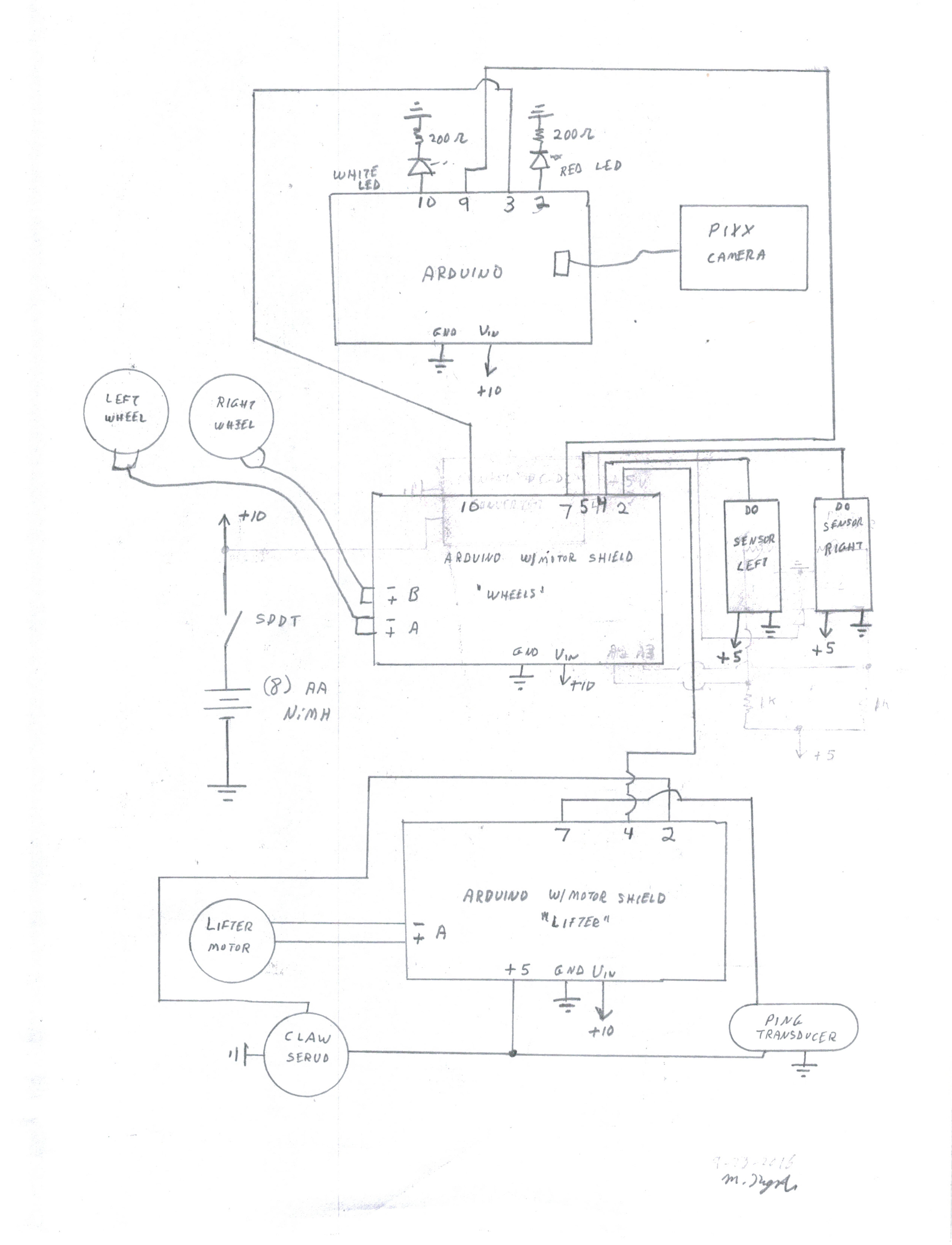 Following the line is not a problem, but detecting the line and latching on is giving me trouble--hence the wide black track.