Dear people,
I finally printed the name of the clock (Prometheus), and super glued it on the front of the clock.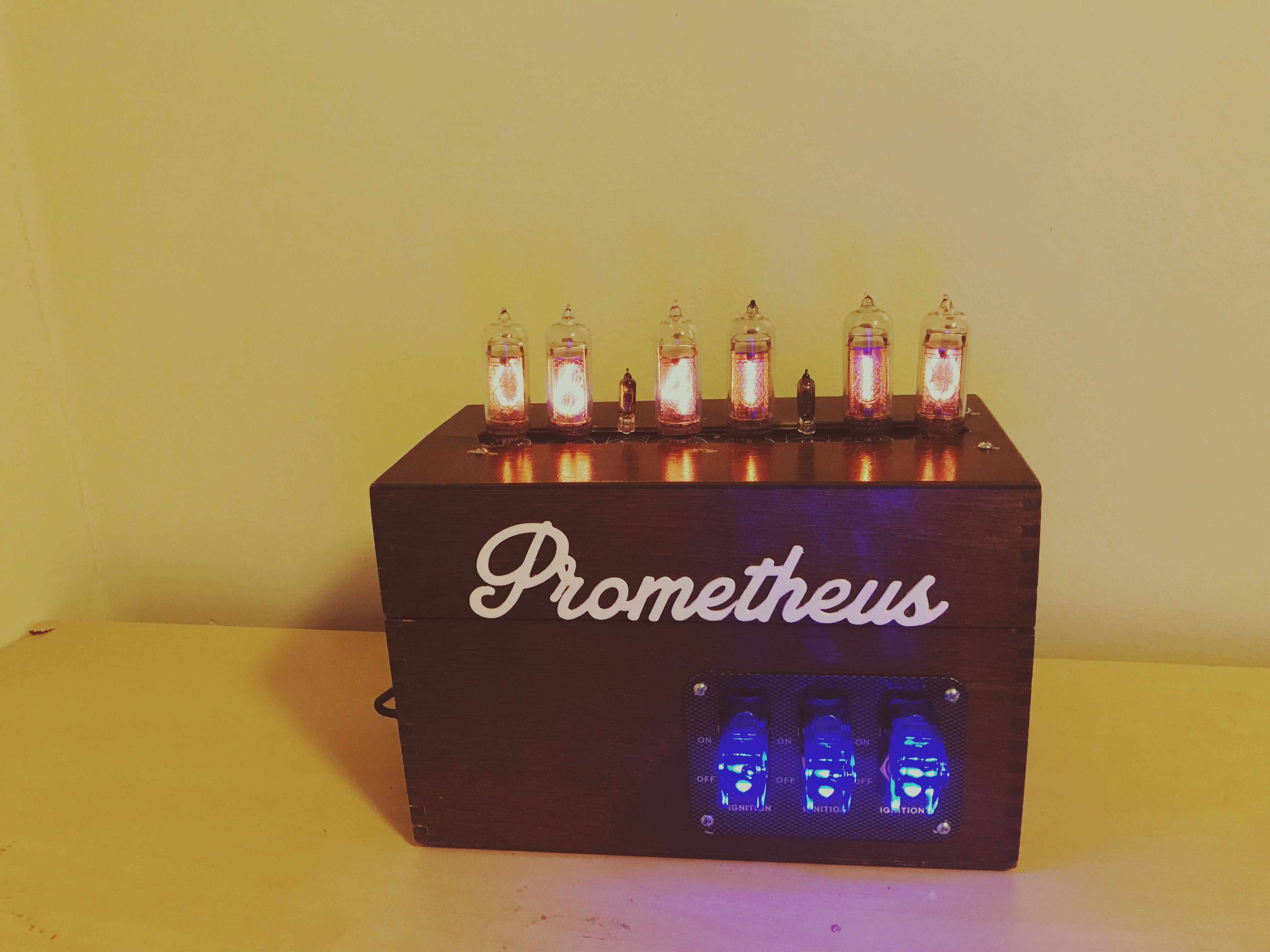 I am very happy the way it turned out.
Thanks for your continue interest in my progress.
Also, I added a new demo video to update the old one that showcases the new functionality of the clock.
Enjoy!