I have received the first prototypes of the Hackaday keycaps. The stem for the Cherry MX 'plus' connector is a bit loose. Nothing horrible, and a little bit of tissue paper could make these caps usable on a keyboard. Still, not ready for production quite yet. Some pics: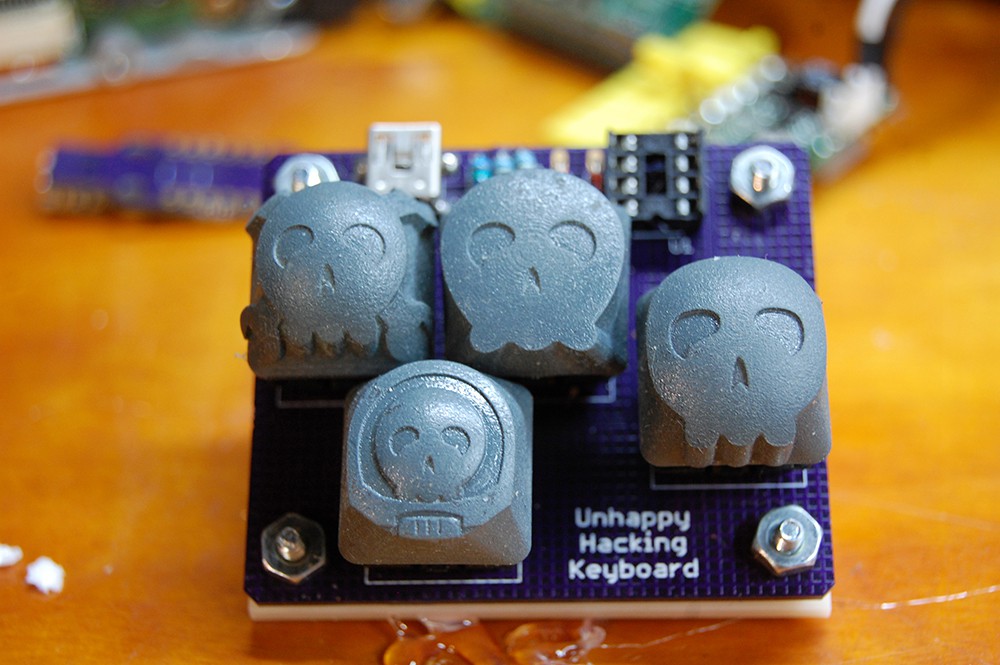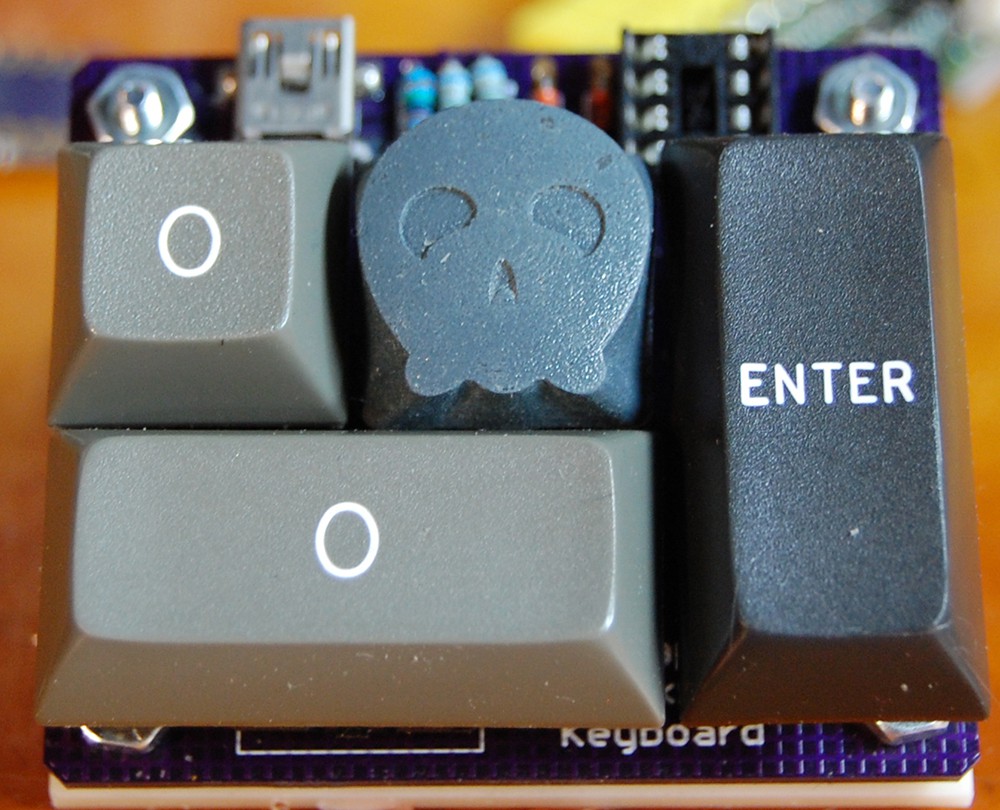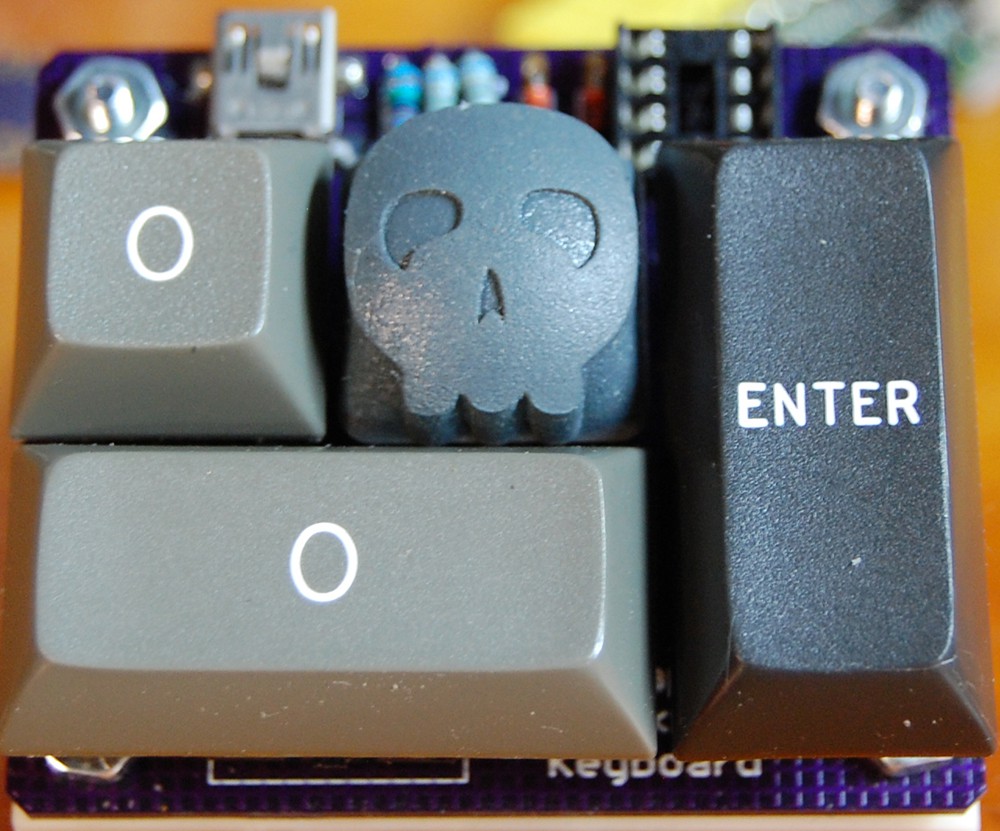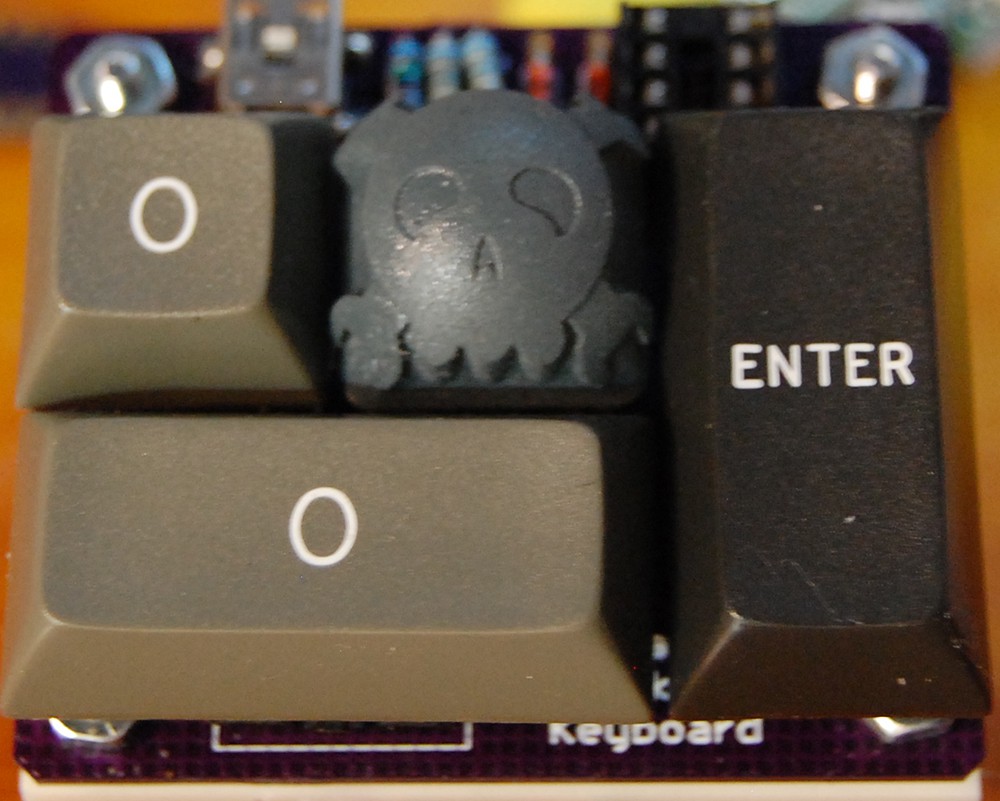 Apart from the issue with the stem connector, all the keycaps are great. The 'lofted' keycap could be a little taller, and when I go back to fix the issues with the stem, I'll probably make the 'nose and eye' cutout a little deeper. 
For lack of an airbrush, I painted these with simple spraypaint. Not the best tool for the job, but the results are better than I was hoping for. When these go into production, they'll be molded in ABS. Haven't decided on a color, but the dark gray with just a hint of green I have on them now isn't bad at all.